Description
Presenting the 110hp tractor trailed farm equipment disc harrow, a top-of-the-line agricultural machine designed for efficient and effective soil tillage operations. This brand-new product features a Disc Harrow machine type, powered by a tractor and functions as a farm cultivator. It weighs 1450 KG and comes with a 1-year warranty guarantee. Its high productivity and robust build make it a solid investment for manufacturing plants and farms dealing with hard soil tillage operations.
Features and Applications of the 110hp Tractor Trailed Farm Equipment Disc Harrow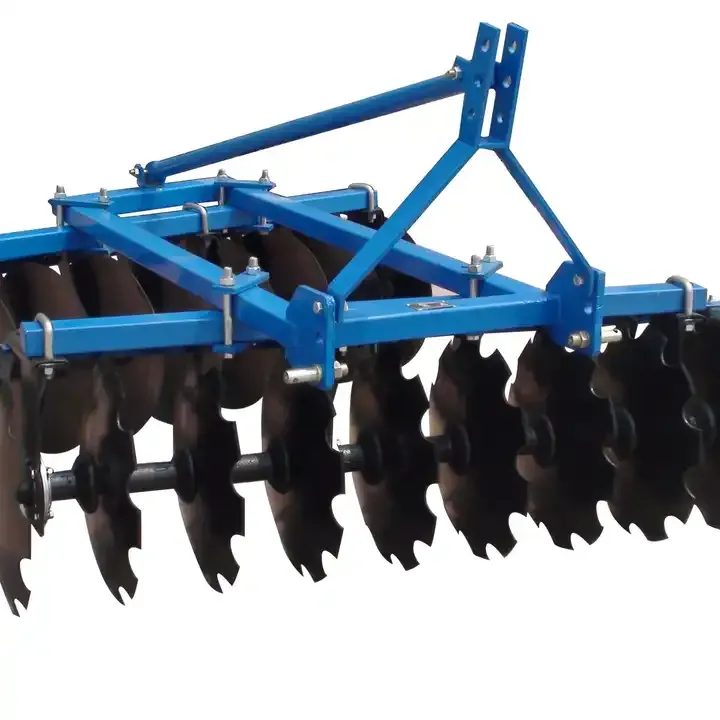 The disc harrow stands as a testament to superior engineering with its core components including a boron disc blade, square shaft, and RSP sealed bearing assemble. It measures 4888*2420*1340mm in dimension and has a working width of 2200mm and a working depth of 200-250mm. This equipment is designed to be hydraulically trailed with a tractor and works best with a power match of 90-100hp. It boasts of 20 harrow disc blades with a diameter of 26"(660mm) each. It's designed for heavy-duty work and is especially suited for hard soil tillage operations in large farm fields and manufacturing plants.
Working Principle, Installation, and Maintenance
The disc harrow works by chopping up soil that has been compacted. The harrow disc blades cut into the ground, breaking up clumps of soil and providing a finer soil structure suitable for seedbed use. During installation, the disc harrow is connected to the tractor via a hydraulic trail linkage. Regular maintenance includes regular checks of the boron disc blades for wear and tear, ensuring the square shaft is in good condition, and the RSP sealed bearing assemble is functioning optimally. These checks are integral to maintaining the high productivity of the disc harrow.
Why Choose the 110hp Tractor Trailed Farm Equipment Disc Harrow?
Choosing this disc harrow means choosing high productivity, reliability, and efficiency. It's a new product of 2020, tested and verified with a machinery test report and video outgoing inspection provided. The 6-month warranty on core components ensures that you are investing in a product that is backed by the manufacturer's guarantee. This top-quality disc harrow is a must-have for any serious farm or manufacturing plant. Don't wait, enhance your farm's productivity today with the 110hp tractor trailed farm equipment disc harrow!
About AGKNX Machinery Co., Ltd.
AGKNX Machinery Co., Ltd. is a leading manufacturer of agricultural machinery including disc harrows, disc ploughs, rotary tillers, and more. With over 100 employees, 20 of whom are technical staff and five senior R&D personnel, we are committed to delivering high-quality, reliable, and efficient agricultural machinery to our customers.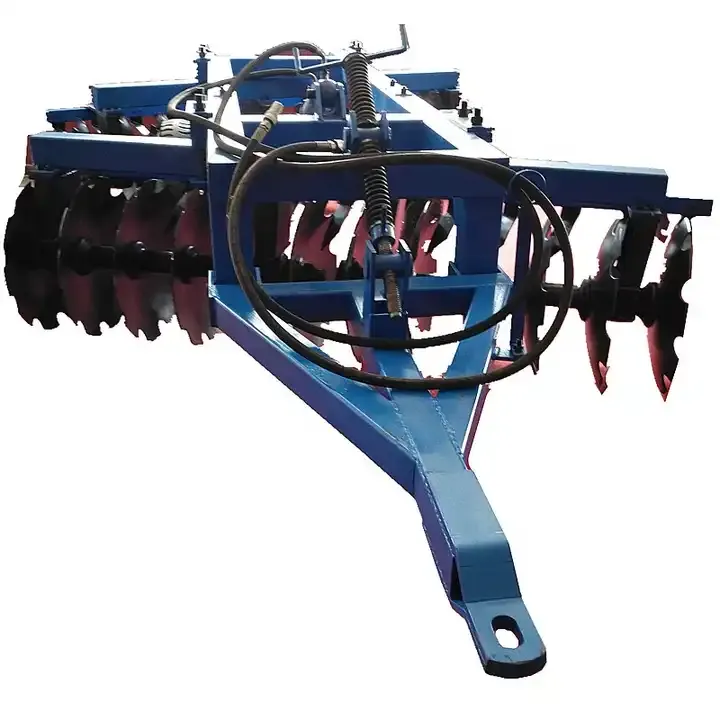 The company boasts advanced casting, forging, machining, heat treatment, and lacquering production lines, and utilizes CAD computer-aided design systems. Our extensive range of products is designed to meet the needs of various agricultural operations, offering a complete solution for farming machinery, planting machinery, harvesting machinery, and its accessories.
Our products are trusted and used by main tractor manufacturers in China and are exported to many countries and regions across Europe, America, Africa, the Middle East, and Southeast Asia.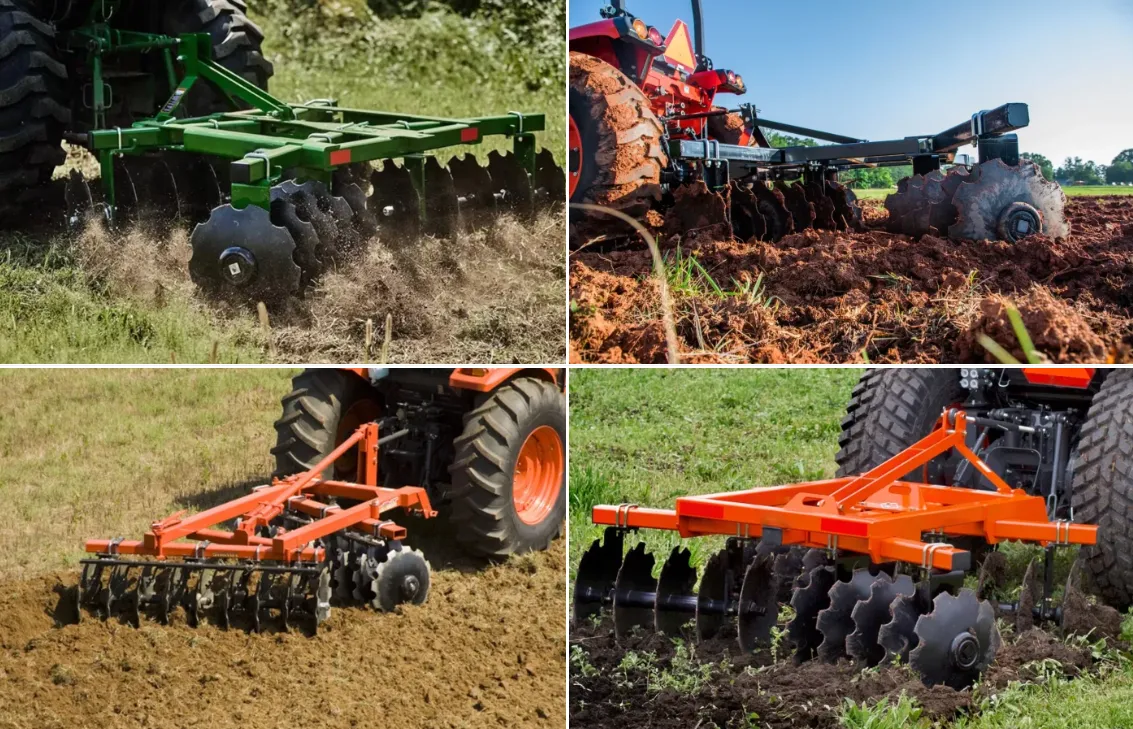 disc harrows Applications">
Learn More About Our Products
To learn more about our disc harrow and other agricultural machinery, watch the introduction video here.
Choose AGKNX for high-quality, reliable, and efficient agricultural machinery. Contact us today!