Description
The 1BJX disc harrow is a high productivity, agricultural equipment tractor cultivator designed to loosen land. Engineered and made in China, this trailed farm cultivator offers a one-year warranty on its new condition. Weighing in at 470 KG with standard dimensions, this machine features a bearing as its core component, making it suitable for farm industries. The 3-point mounted tractor disc harrow requires a power of 55-60 hp and boasts a working width of 2200mm and a depth of 180-200mm. The color of the machine can be customized and it is packed in an iron frame for delivery. The machinery test report and video outgoing-inspection are provided for quality assurance. The disc harrow is delivered with its body frame by pallet and spare parts by iron cage from Port Qingdao, China.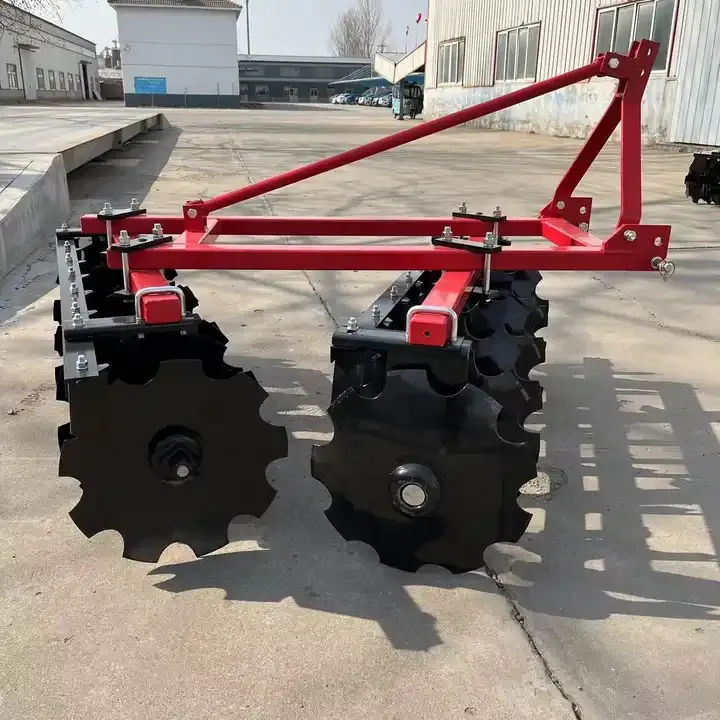 Features and Applications of the 1BJX Disc Harrow
The 1BJX disc harrow is equipped with a 5-disc blade with a thickness of 4mm. Made from 65Mn spring steel or Boron steel, the robust construction ensures durability and longevity. This 3-point mounted cultivator is designed with high productivity in mind, making it an excellent choice for professional farming operations. Ideal for loosening land, this disc harrow is perfect for breaking up clods, burying crop residue, and providing a smoother surface. Its wide working width of 2200mm and working depth of 180-200mm makes it suitable for a variety of agricultural tasks.
Installation, Operation, and Maintenance of the 1BJX Disc Harrow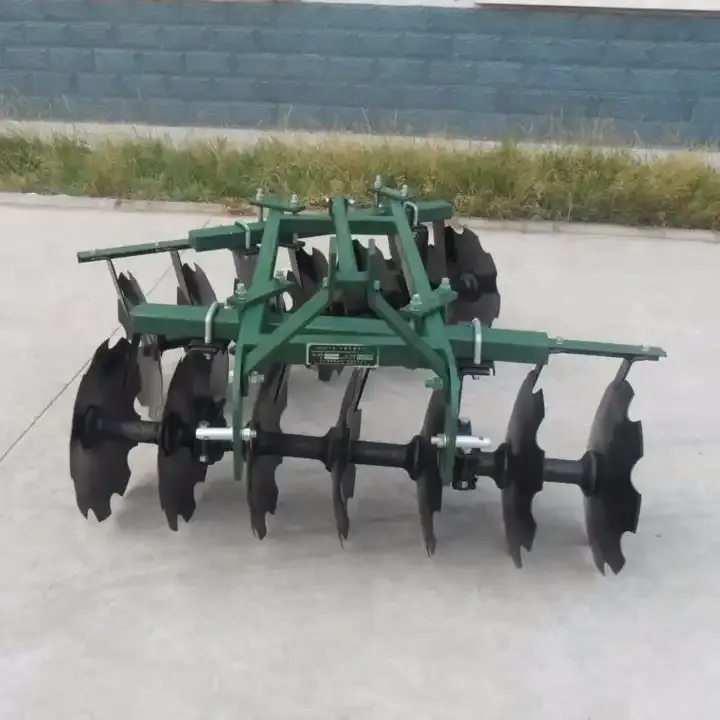 Installing the 1BJX disc harrow is a straightforward process involving a 3-point mounted linkage system. It operates by being trailed behind a tractor with a power range of 55-60hp. As the tractor moves, the disc harrow digs into the ground, breaking up the soil. It is essential to maintain the disc harrow regularly to ensure its optimal performance and longevity. This includes checking the bearings and blades for wear and tear, and replacing them as necessary. It also involves ensuring the disc harrow is cleaned and stored correctly to prevent rusting and damage.
Choose AGKNX's Agricultural disc harrows
With AGKNX's 1BJX disc harrows, you're investing in high-quality, high-productivity farm equipment. We encourage you to learn more about our products and invite you to contact us for any purchase inquiries. We stand by the reliability and durability of our products and are confident in their abilities to enhance your farming operations.
Why Choose AGKNX's Agricultural Disc Harrows?
At AGKNX, we have years of experience in the research and development of agricultural machinery including disc harrows, disc ploughs, and disc blades. With over 100 employees, 20 of whom are technical staff and five senior R&D personnel, we are committed to producing high-quality and reliable farming machinery. Our products, including the 1BJX disc harrow, have been sold all over the country and exported to various countries in Europe, America, Africa, the Middle East, and Southeast Asia.
About AGKNX Machinery Co., Ltd.
AGKNX Machinery Co., Ltd. has been engaged in the research and development of various agricultural machinery. With advanced production technology and equipment, we produce a wide range of farming, planting, and harvesting machinery and their accessories. Our main products include 12~160HP tractor disc harrows, disc ploughs, lawn mowers, rotary tillers, moldboard plows, deep plowing machines, and other agricultural machinery parts.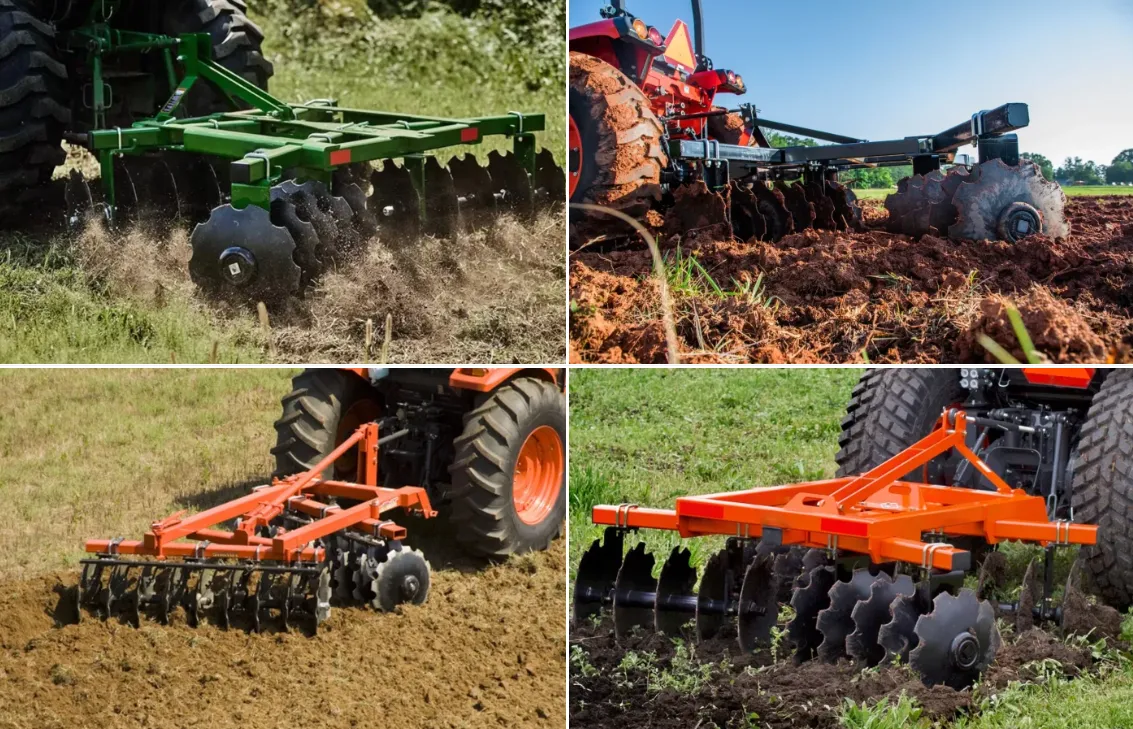 Learn More About the 1BJX Disc Harrow
For more detailed information about the 1BJX disc harrow and its operation, watch our introduction video: