Description
The 1BQX-1.3 farm disc harrow and light duty disk harrow is an innovative agricultural machinery device designed to promote high productivity. This trailed, farm cultivator is brand new with a one-year warranty and is primarily used to loosen land. The machinery weighs 220 KG and comes in a standard size. The disc harrow has 65Mn high spring steel blades, which are 16inch*3mm in size and can work to a depth of between 100-145mm. The product comes with a machinery test report, and a video of the outgoing inspection is also provided. The core components of the machinery – the bearings, come with a one-year warranty. The harrow is applicable in various industries, including farms.
Understanding the 1BQX-1.3 Farm Disc Harrow and Light Duty Disk Harrow
The 1BQX-1.3 farm disc harrow is a vital piece of agricultural machinery that plays a key role in the preparation of the soil for planting. The disc harrow is made to be trailed and used as a farm cultivator. Its primary purpose is to loosen the land and remove any weeds or crop remains. The device operates at a working depth of between 100-145mm and a working width of 1300mm. The blades of the harrow are made from 65Mn high spring steel, a material known for its durability and strength, ensuring a long-lasting and efficient service.
Using the 1BQX-1.3 Farm Disc Harrow
The disc harrow is attached to the tractor through a three-point linkage. The harrow is then lowered to the desired working depth, allowing the steel blades to cut through and turn the soil. To ensure the longevity and optimal performance of the disc harrow, regular maintenance is essential. This includes cleaning the blades after use, regular inspection of the core components, and timely replacement of worn-out parts.
Experience the Difference with AGKNX's Agricultural Disc Harrows
For high-quality, reliable, and efficient farming solutions, look no further than AGKNX's agricultural disc harrows. Our disc harrows are designed to deliver superior performance and durability. They are a perfect choice for farmers looking to increase productivity and simplify their farming tasks. Don't wait, contact us today to learn more about our products and make your purchase.
Why Choose AGKNX's Agricultural Disc Harrows?
At AGKNX, we specialize in the manufacture of high-quality agricultural machinery. With over 30 years of experience, we are committed to delivering products that exceed our customer's expectations. Our disc harrows are designed with the farmer in mind, ensuring ease of use, high productivity, and long-lasting service.
AGKNX Machinery Co., Ltd
AGKNX Machinery Co., Ltd is a reputable company with over 100 employees, 20 of whom are technical staff and five are senior R&D personnel. We specialize in the research, development, and manufacture of a wide range of agricultural machinery. Our products are trusted by farmers countrywide and are exported to various countries across Europe, America, Africa, the Middle East, and Southeast Asia.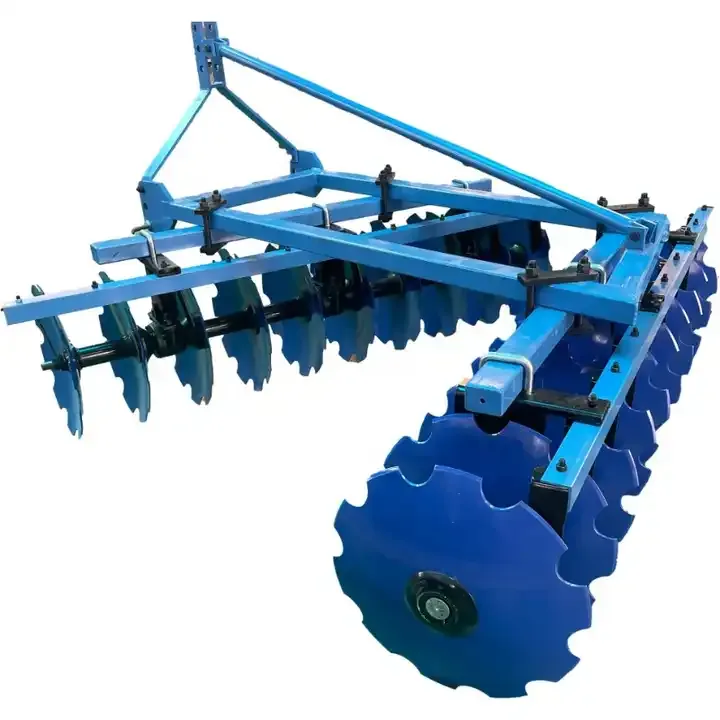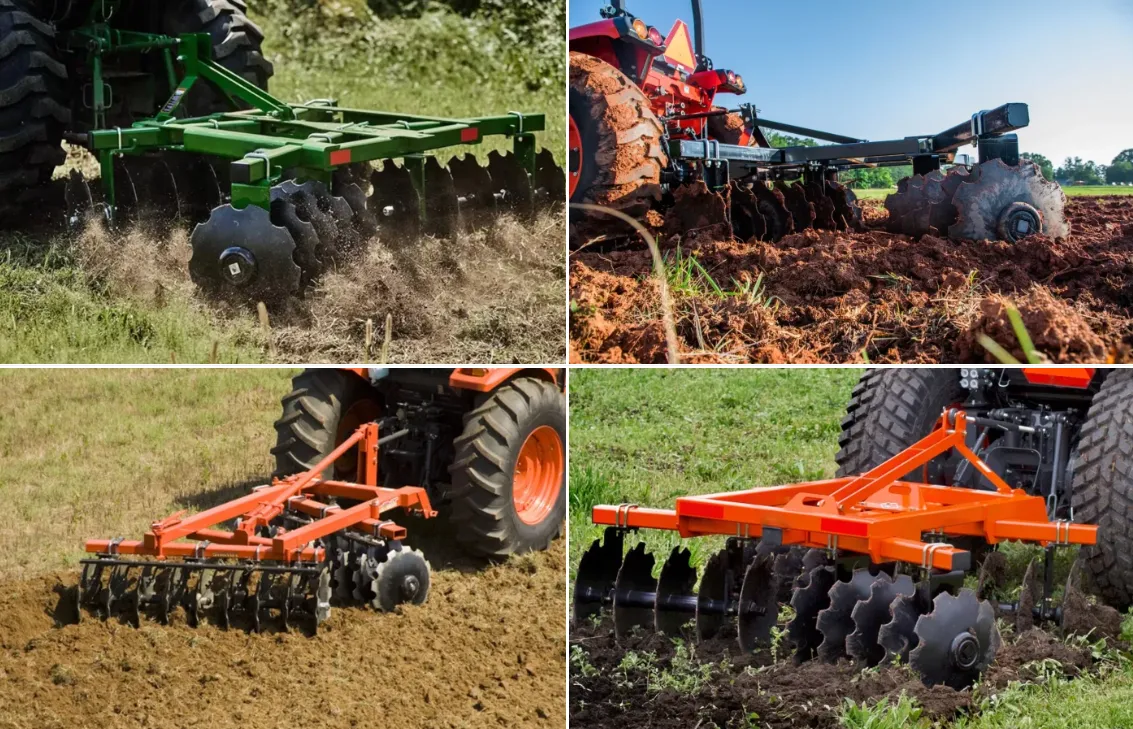 Learn More About Our Products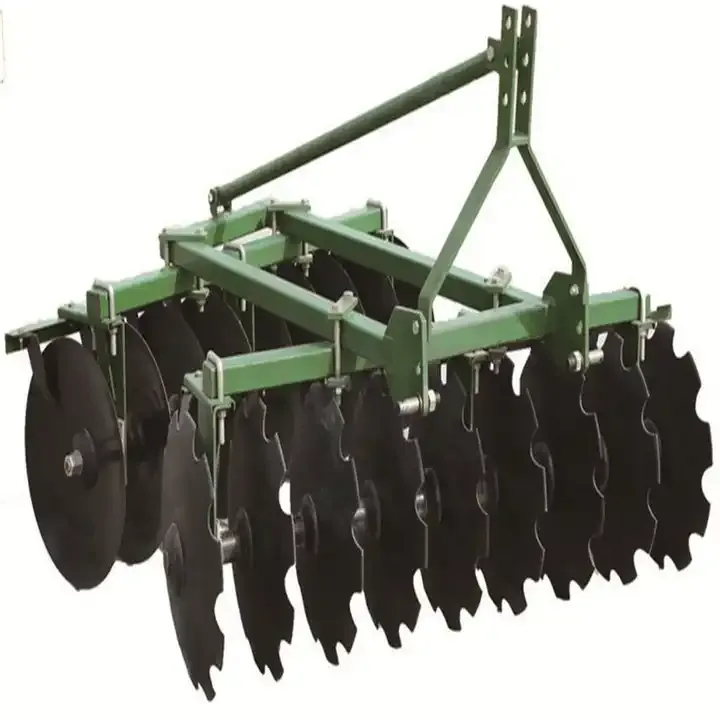 For a closer look at our disc harrows and to understand how they work, check out our product video here.