Description
The 1BQX mounted light duty harrow is a versatile and essential piece of farming equipment. Designed for use with tractors, this harrow boasts a one-year warranty and weighs only 220KG, making it light yet durable. Its main use is to loosen soil, a crucial step in the agricultural process. This new product, set to hit the market in 2023, offers high productivity and is equipped with sturdy core components such as bearings.
Breaking Down the Harrow??s Specifications
Let's delve deeper into the features and applications of the 1BQX mounted light duty harrow. Its warranty covers a one-year period, applicable to various industries. Weighing in at 220KG, it is light enough for easy maneuverability yet robust enough to withstand hard work. Video outgoing-inspection and machinery tests are provided, ensuring the product's reliability before it reaches your hands. Its main use is to loosen land, preparing it for planting and contributing to high productivity. Its core components, such as the bearing, are covered under a one-year warranty, ensuring the product's longevity.
Working with the 1BQX Mounted Light Duty Harrow
The working principle of the 1BQX mounted light-duty harrow is straightforward. Once mounted to a tractor, the harrow's sharp discs cut into the soil, breaking it up and preparing it for planting. Installation is straightforward, usually involving a three-point hitch that connects the harrow to the tractor. Unloading is just as easy, and maintenance includes regular checks on the bearings and the sharpness of the discs. Always ensure the machinery is clean and free of debris before and after use. Follow the provided instructions for the best results.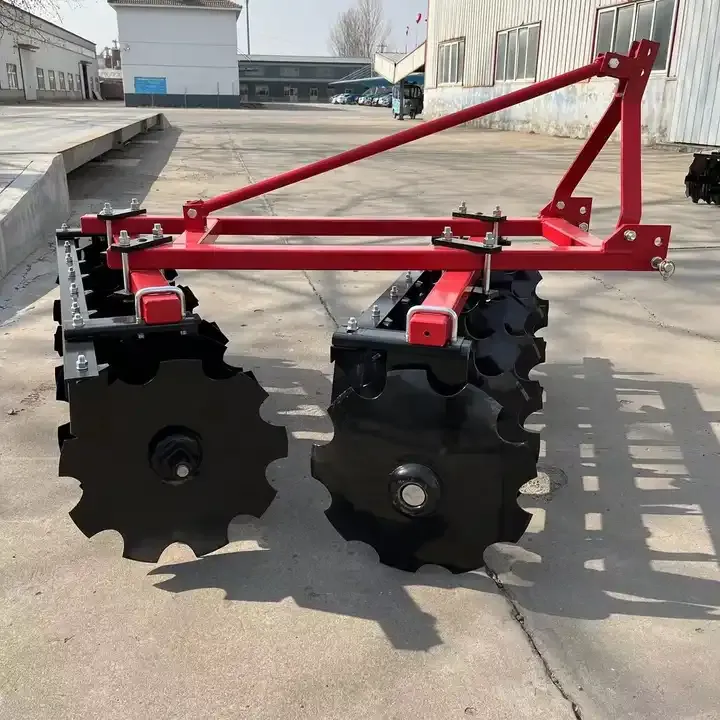 Discover the AGKNX's Agricultural disc harrows
Choose AGKNX's 1BQX mounted light-duty harrow for superior soil preparation. Our harrows are designed for high productivity, helping you achieve more in less time. We invite you to learn more about our product and contact us for purchase inquiries. Our friendly and knowledgeable team is ready to assist you.
Why Choose AGKNX's Agricultural Disc Harrows Products?
At AGKNX, we are committed to delivering high-quality, reliable agricultural machinery. Our disc harrows are no exception, offering the perfect blend of robustness, efficiency, and ease of use. We believe in our products and support them with a one-year warranty on core components. Our disc harrows not only help you prepare your land for planting but also contribute to high productivity, making your farming activities more profitable.
About AGKNX Machinery Co., Ltd.
AGKNX Machinery Co., Ltd. has been engaged in the research and development of agricultural machinery, such as disc harrows, disc ploughs, disc blades, plough blades, rotary tillers, boom sprayers, fertilizer spreaders, furrow ploughs, potato planters, agricultural cultivators, land levelers, potato harvester, harvest machines, wheat seeders, corn seeders, and soil-loosening shovels. Our company has more than 100 employees, among which there are 20 technical technical staff and five senior R&D personnel.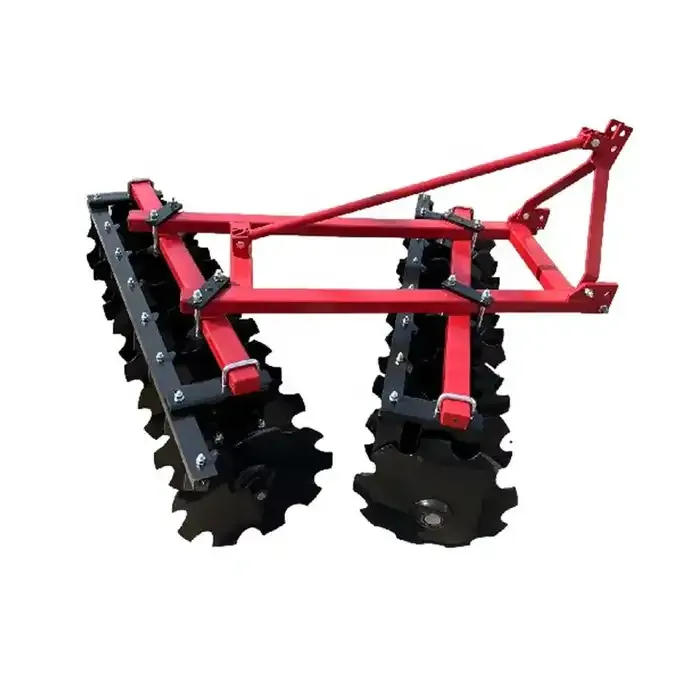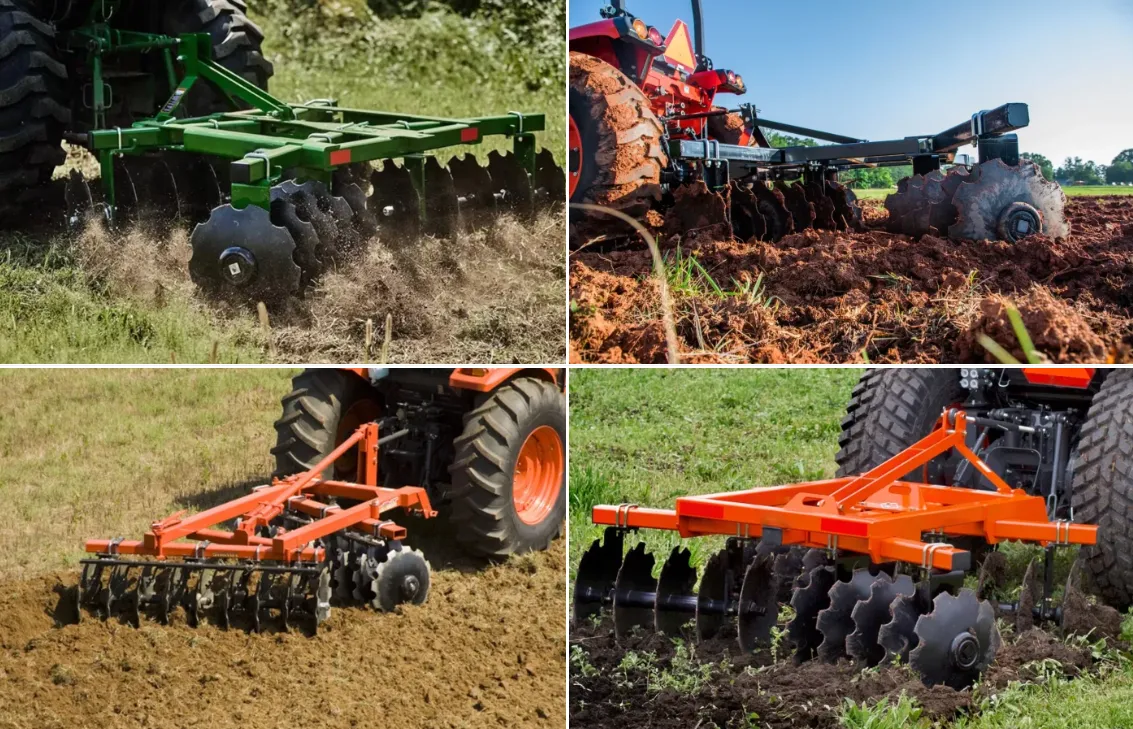 Want to see our products in action? Check out this video showcasing our disc harrows.