Description
1BZ-2.2 farm equipment for sale is a high productivity disc harrow designed for efficient and effective farm hard soil tillage operations. This tractor-powered farm cultivator, new to the market in 2020, comes with a one-year warranty and has passed rigorous machinery tests. Assembled with core components like boron disc blade, square shaft and RSP sealed bearing, this robust and reliable machine weighs 1450kg and measures 4888*2420*1340mm. Its unique features and advantageous selling points make it a must-have for manufacturing plants and farms.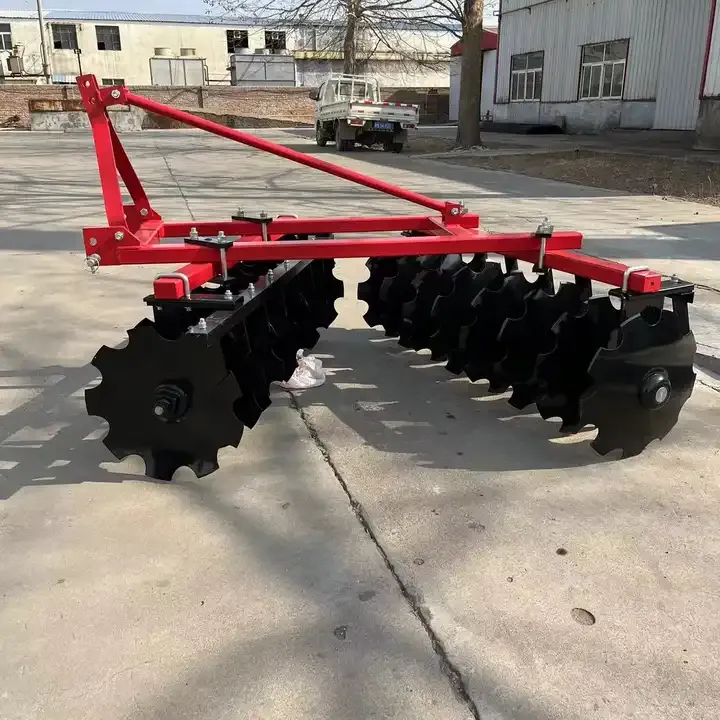 Product Features and Applications
The 1BZ-2.2 farm equipment boasts a working width of 2200mm and a working depth of 200-250mm. It is powered by the matched power of 90-100hp, and equipped with 20 harrow disc blades with a diameter of 26" (660mm). The harrow is hydraulically trailed with the tractor, making it easy to maneuver and operate. The farm hard soil tillage operation is its primary function, and it delivers exceptional productivity with its high-quality, durable components.
Installation, Unloading and Maintenance
Installing and unloading the 1BZ-2.2 farm equipment is straightforward, with the hydraulic trailed linkage making it easy to attach to and detach from the tractor. Regular maintenance is crucial to ensure the longevity and optimal performance of the machine. This includes keeping the machine clean, especially the disc blades, and ensuring the RSP sealed bearing assembly is well lubricated. Any worn or damaged parts should be replaced promptly to prevent further damage.
Why Choose AGKNX's Agricultural Disc Harrows?
The superior quality and high productivity of AGKNX's 1BZ-2.2 farm equipment makes it a wise investment for any farming operation. Its robust construction ensures durability and longevity, while its advanced features and capabilities deliver unbeatable performance. With AGKNX's commitment to customer satisfaction and continuous innovation, you can rest assured that you are purchasing a product that is designed to meet your needs and exceed your expectations. Don't hesitate, contact us today and take your farming operation to the next level.
About AGKNX Machinery Co., Ltd.
With over 100 employees, including 20 technical staff and five senior R&D personnel, AGKNX Machinery Co., Ltd. has been engaged in the research and development of agricultural machinery for more than ten years. We specialize in farming machinery, planting machinery, harvesting machinery and their accessories, and matching machines for main tractor manufacturers in China. Our products, which include 12~160HP tractor disc harrows, disc ploughs, lawn mowers, rotary tillers, moldboard plows, deep plowing machines, and agricultural machinery parts, are sold all over the country and exported to many countries and regions in Europe, America, Africa, the Middle East, and Southeast Asia.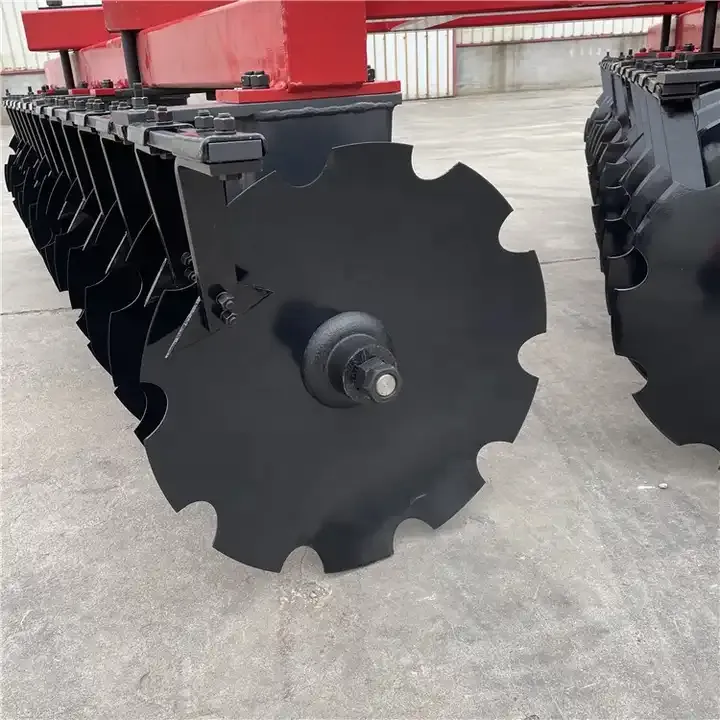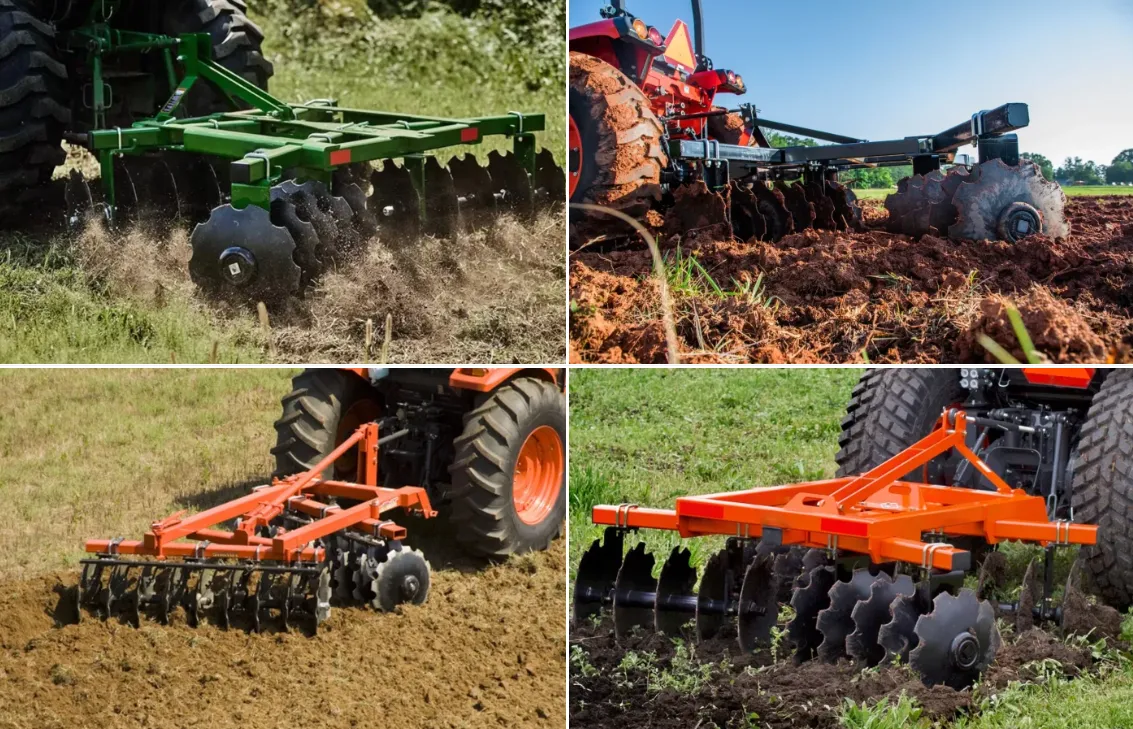 disc harrows">
Product Video
For more information about our 1BZ-2.2 farm equipment, please watch the following video: