Description
Introducing the 1BZ-2.5 Disc Harrow, a new product from AGKNX Machinery Co., Ltd. This hydraulic trailed offset heavy-duty disc harrow is a highly efficient farm cultivator designed to loosen land for cultivation. The machine is brand new, weighs 1500 KG, and comes with a one-year warranty. It is designed for high productivity and comes with a machinery test report and video outgoing-inspection. The core components are bearings, and it is perfectly suited for farm industries. The 1BZ-2.5 Disc Harrow has a tilling width of 3800mm and depth of 15cm. Its color can be customized, and it requires a power of 90-120hp to operate.
Features and Applications of the 1BZ-2.5 Disc Harrow
The 1BZ-2.5 Disc Harrow is a high-performance soil cultivating machine catered for farmlands. With a tilling width of 3800mm and a tilling depth of 15cm, this machine guarantees efficient soil preparation. Its high productivity makes it a preferred choice for modern farms. The disc harrow can be customized to suit the visual preference of the user, and it comes with a disc blade accessory. Its application is not merely limited to soil cultivation; it is a combined soil preparation machine capable of executing multiple tasks.
Operating the 1BZ-2.5 Disc Harrow
The 1BZ-2.5 Disc Harrow operates by being trailed behind a tractor. Its hydraulic system allows for ease of control and a smooth operational process. To install, simply attach the disc harrow to the tractor using the provided linkage. Unloading follows the same process in reverse. Regular maintenance is essential to ensure its optimum performance. Always check the condition of the core components, and replace the bearings when necessary.
Why Choose AGKNX's 1BZ-2.5 Disc Harrow?
Investing in AGKNX's agricultural disc harrow guarantees high productivity and efficiency. The 1BZ-2.5 Disc Harrow is a new product that is designed with the latest technology and tested to ensure quality. With a one-year warranty, we stand behind the durability and reliability of our products. Contact us now to get your 1BZ-2.5 Disc Harrow and enjoy the transformation it brings to your farm.
About AGKNX Machinery Co., Ltd
AGKNX Machinery Co., Ltd has over a decade of experience in the research and development of agricultural machinery. Our product range includes disc harrows, disc ploughs, rotary tillers, boom sprayers, and many more. We have over 100 employees, including a team of 20 technical staff and five senior R&D personnel. We lead the industry in using advanced equipment and technology, including CAD computer-aided design systems. Our products are reliable, high-performing and are sold all over the world.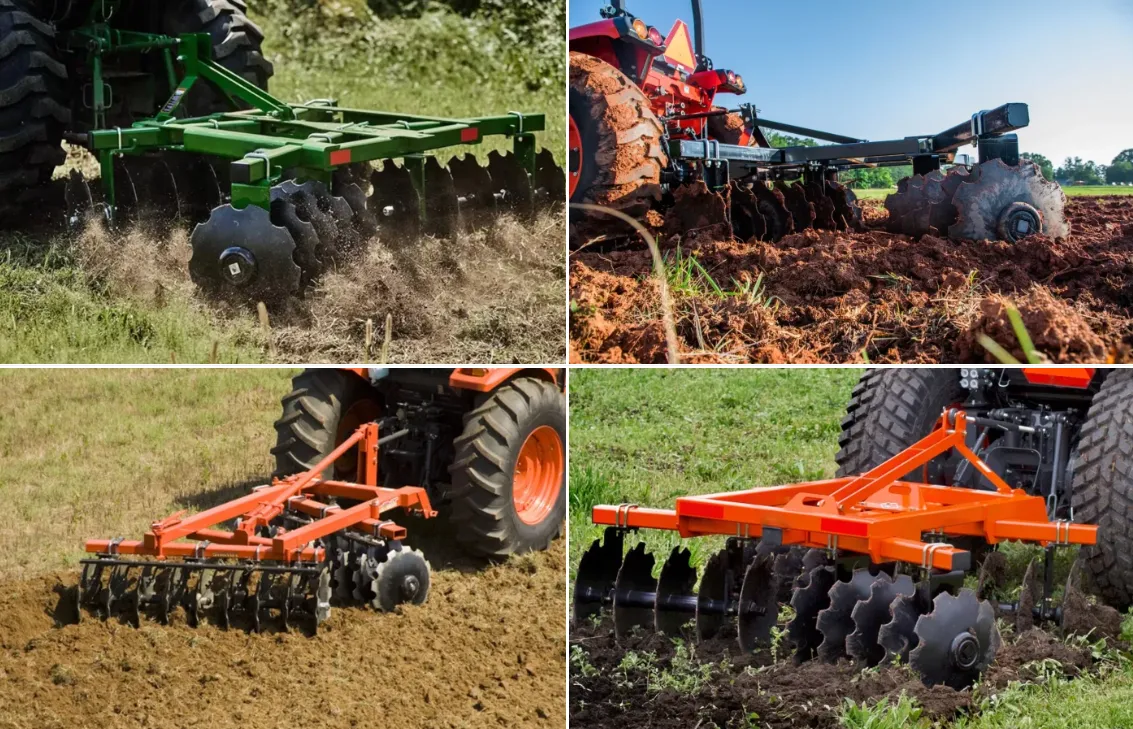 Watch the 1BZ-2.5 Disc Harrow in Action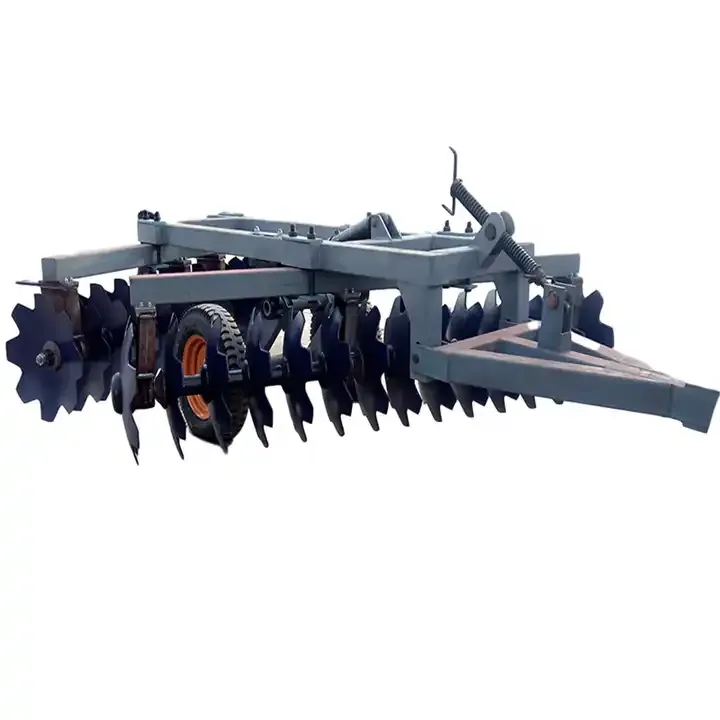 For a closer look at how the 1BZ-2.5 Disc Harrow works, watch our video below: