Description
The 1BZ heavy duty disc harrow for tractor is a new product in 2020. This high productivity farm cultivator is designed for farm hard soil tillage operation. It weighs 1500 KG and measures 4888*2420*1340mm in dimension. The machine type is a disc harrow and it's powered by a tractor. Its core components include boron disc blade, square shaft, RSP sealed bearing assemble. It's suitable for use in manufacturing plants and farms. The harrow disc blade diameter is 26" (660mm) and it features hydraulic trailed linkage with the tractor.
Understanding the 1BZ Heavy Duty Disc Harrow
The 1BZ heavy duty disc harrow is designed with a series of unique features to increase productivity and ensure efficient soil tillage. It is equipped with a boron disc blade, a square shaft, and a RSP sealed bearing assemble. These core components are designed to ensure the machine's durability and high performance. It's working width is 2500mm, and it can operate to a depth of 200-250mm, making it ideal for work on large farms or in manufacturing plants.
The use of a disc harrow in farming is pivotal for breaking up the soil and improving its structure. It is especially useful for hard soil tillage operation. With its hydraulic trailed linkage with the tractor, it is easy to manoeuvre and provides excellent ground coverage. The 1BZ machine, specifically, is designed to work with tractors ranging from 100-120hp.
Installation and Maintenance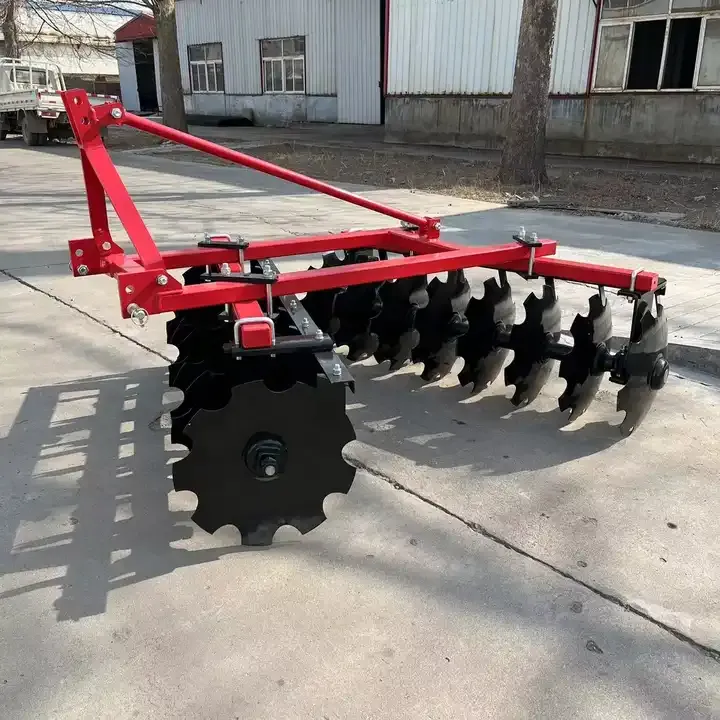 Installing the 1BZ heavy duty disc harrow involves hooking it up to the tractor using the hydraulic trailed linkage system. It's always important to ensure that all components are securely attached before starting any tillage operation. The machine's maintenance involves regular checking and replacement of the core components such as the boron disc blade and the RSP sealed bearing assemble.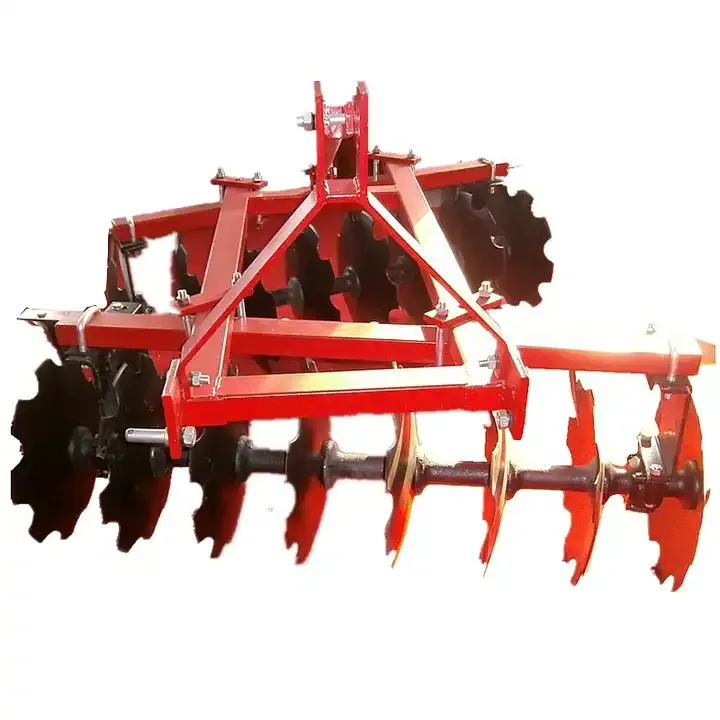 Promoting High-Quality Farming with AGKNX's Agricultural Disc Harrows
At AGKNX, we are committed to providing high-quality agricultural machinery, including our heavy-duty disc harrows. Our disc harrows offer high productivity and are designed to withstand tough farming conditions. We invite you to learn more about our product range and how they can help increase your farm's productivity. Contact us today for more information or to place your order.
Why Choose AGKNX's Agricultural Disc Harrows?
AGKNX Machinery Co., Ltd. has been engaged in the research and development of agricultural machinery, offering a wide range of products including disc harrows, disc ploughs, disc blades, and many more. Our company has a strong technical team, advanced production technology, and equipment. We promise excellent performance, reliable quality, and a complete range of specifications. Our products are sold all over the country and exported to many countries and regions.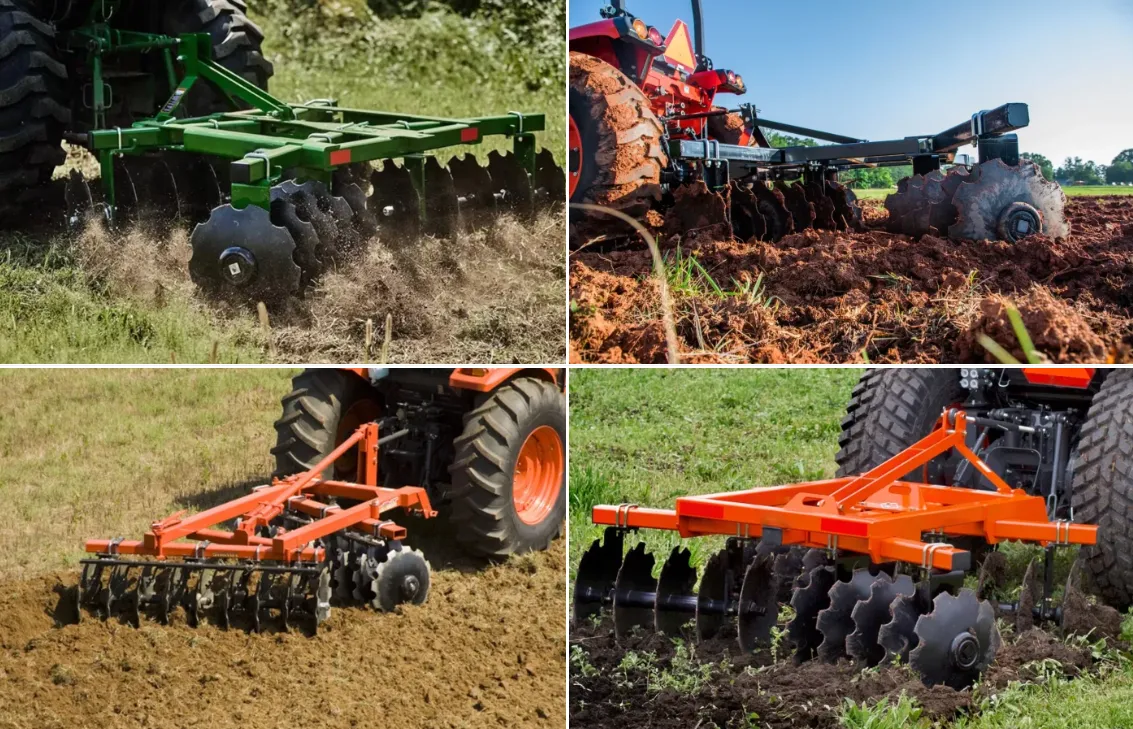 Explore AGKNX's Agricultural Machinery Range
At AGKNX, we specialize in a wide range of agricultural machinery. Our disc harrows and other farming machinery are designed with our customers' needs in mind, ensuring high-quality products that deliver excellent performance.