Description
The 1LY-3 Tractor Fish Baldan is a diesel-powered disc plough/cultivator, designed for high productivity in farming applications. This machine is brand new, comes with a 12-month warranty, and is ideally suited for ploughing. It weighs 406 KG and measures 1700mmx1350mmx1000mm. The key selling point of this machine is its high productivity.
Features and Applications of 1LY-3 Tractor Fish Baldan
The 1LY-3 disc plough is designed for farming and ploughing soil, with a power output of 50-65 hp. It offers a working depth of 300mm and working width of 900mm. This disc plough is designed for high productivity and is an ordinary product in the market. Its core components, including the bearing, come with a 6-month warranty. The color of the machine can be customized according to the client's preference.
The 1LY-3 disc plough/cultivator is applicable to farms. It is a reliable and efficient tool for soil cultivation. The three-point suspension linkage makes it easy to attach and detach from the tractor.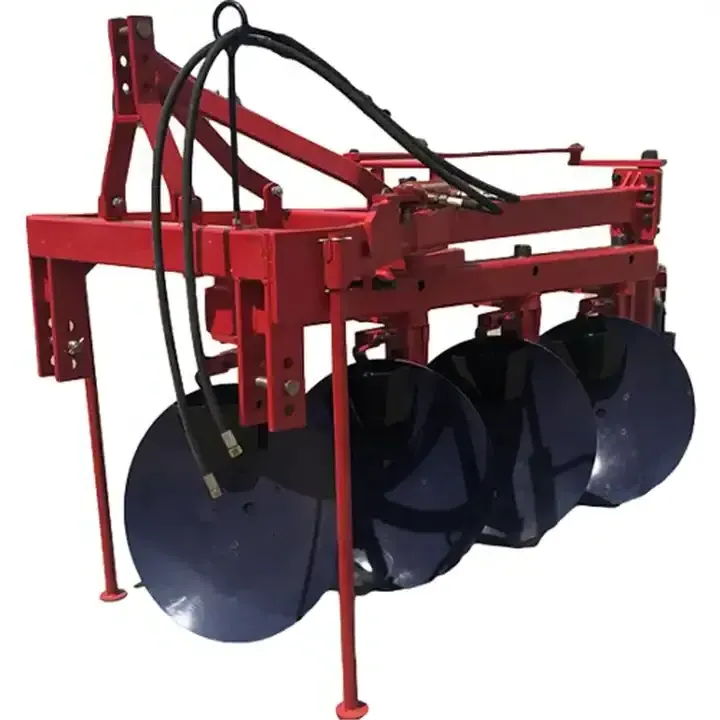 Working Principle and Maintenance of 1LY-3 Disc Plough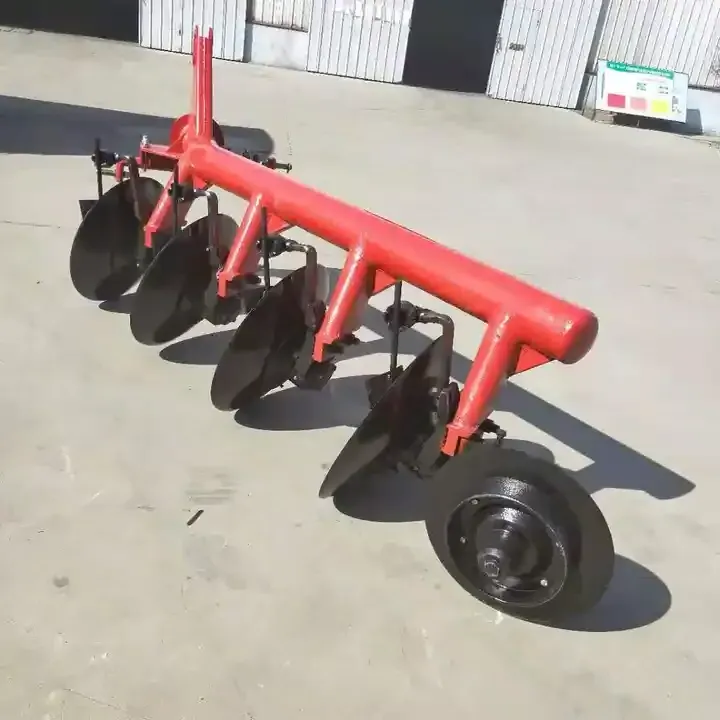 The 1LY-3 disc plough operates by cutting, turning, and in some cases, breaking furrow slices turned by the disc in the soil. The discs are arranged in a way that they can work at the correct angle, hence ensuring the soil is optimally cultivated.
Installation is straightforward, requiring only a three-pointed mount. For maintenance, regular checks on the bearing and other key components are necessary to ensure optimal operation.
Why Choose AGKNX's Agricultural Disc Ploughs Products?
AGKNX is a reliable and experienced manufacturer of agricultural machinery. Our disc ploughs are designed for high productivity, offered at competitive prices, and come with a quality guarantee. We provide machinery tests and video outgoing inspections.
We encourage all our customers to learn more about our product. Contact us today to purchase your disc plough.
About AGKNX Machinery Co., Ltd.
AGKNX Machinery Co., Ltd. is a leading manufacturer in the research and development of agricultural machinery. Our product line includes rotary tillers, PTO shafts, disc harrows, disc ploughs, disc blades, and many more.
With over 100 employees, we have advanced production technology and equipment. Our products are reliable, excellent in performance, and widely sold all over the country and exported to many countries and regions.
Check out our product in action here: 1LY-3 Tractor Fish Baldan 3 Discs Plow Disc Plough/Cultivator Video