Description
Introducing the 2021 New Design Homemade Garden Tractor Box Scraper. This innovative product comes with a one-year warranty and is perfectly suited for farming industries. Weighing in at 170kg, the box scraper possesses a long service life, thanks to its core component – the scraper blade. The product is designed for leveling land, with a working width of 1500mm and depth of 25cm.
Features and Applications of the Tractor Box Scraper
The Tractor Box Scraper is equipped with a three-point mounted linkage, five break soil knives, and a scraper blade made of durable 65Mn Spring Steel. Its unmatched power of 25-35hp and the ability to adapt to customers' color requirements make it a versatile and customizable tool for any farm. This land leveler is ideal for constructing roadbeds, borders, and surfaces, as well as clearing snow and debris. Moreover, its packaging details and delivery timelines are designed to accommodate the customer's requirements, ensuring satisfaction and efficiency.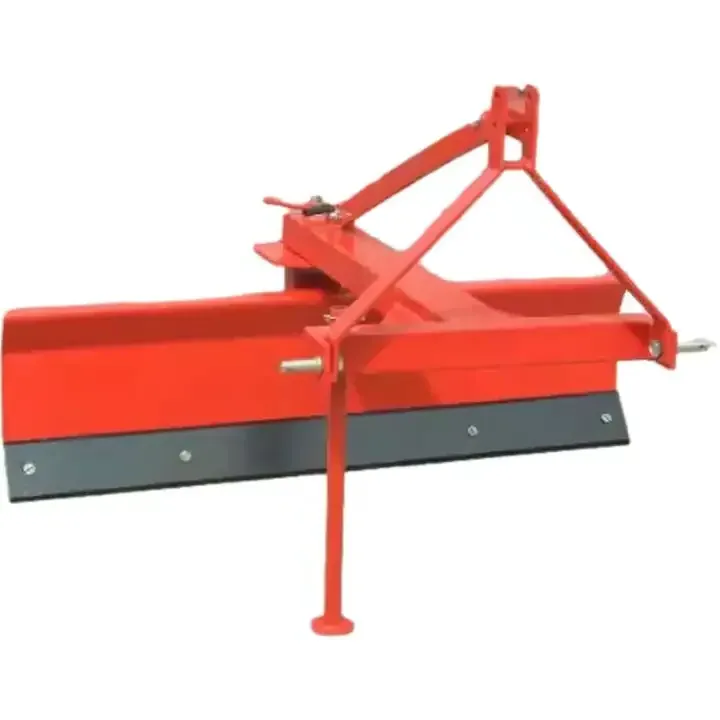 Working Principle and Maintenance of the Tractor Box Scraper
The Tractor Box Scraper operates by leveling the land through its adjustable scraper, which can move up, down, bend, slew, and extend as needed. Its installation and unloading are straightforward, requiring no special tools or expertise. Regular maintenance, including the timely replacement of worn-out components and proper cleaning after use, will ensure the scraper's longevity and performance.
Why Choose AGKNX's Agricultural Box Scraper Products?
AGKNX is a renowned name in the agricultural machinery industry. Our Tractor Box Scraper products are built with precision, offering unparalleled performance and durability. We encourage prospective customers to learn more about our products and contact us for purchases. Our dedicated team is always ready to assist in choosing the perfect product for your agricultural needs.
About AGKNX Machinery Co., Ltd.
With over a decade of experience in the industry, AGKNX Machinery Co., Ltd. specializes in the research and development of a wide range of agricultural machinery. Our product line includes rotary tillers, PTO shafts, disc harrows, disc ploughs, disc blades, disc ridgers, rotary tillers, sickle bar mowers, rotary mower, flail mower, boom sprayers, and more. With over 100 employees, including 20 technical staff and five senior R&D personnel, we bring together expertise and innovation to deliver high-quality products that surpass customer expectations.

Explore our Products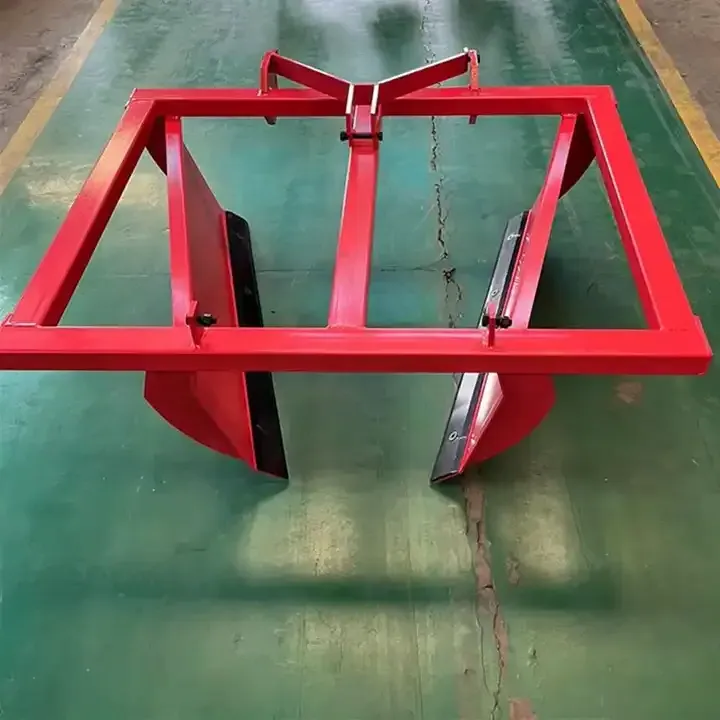 Take a closer look at our 2021 New Design Homemade Garden Tractor Box Scraper in action. Watch the video below to see how it can make a difference in your farming operations.