Description
Introducing the 24 blade heavy duty disc harrow, a state-of-the-art farming apparatus that guarantees high productivity in the field. This new and innovative product, set to launch in 2023, boasts bearings as its core components and is designed to loosen land effectively. Weighing in at 1800 KG, it is both robust and reliable. It comes with a 1-year warranty for your peace of mind and assurance of quality. Other features include video outgoing-inspection and a machinery test report both provided for your convenience.
Features and Applications of the 24 Blade Heavy Duty Disc Harrow
The 24 blade heavy duty disc harrow is a versatile and indispensable tool in modern farming, designed for various applications. Its primary function is to loosen and condition the soil, preparing it for planting. The disc harrow achieves this through its 24 robust blades that cut into the soil, breaking up soil clumps and surface crusts. This machine is applicable in other industries too, thanks to its innovative design and high productivity. It is also noteworthy that it comes well-packed, with 50pcs neatly packed in one pallet, ensuring safety during shipping and handling.
Installation, Unloading, and Maintenance
Installing the 24 blade heavy duty disc harrow is straightforward. It is designed to fit most tractors, making it easy to hitch and unhitch. The unloading process is just as simple, ensuring you save time and energy in the field. When it comes to maintenance, regular checks and cleaning are recommended. This extends the machine??s lifespan and ensures it performs optimally. The bearings, which are the core components of the machine, are covered by a 1-year warranty, giving you peace of mind.
Why Choose AGKNX's Agricultural Disc Harrows?
Investing in a AGKNX disc harrow is investing in quality, reliability, and productivity. AGKNX offers a range of agricultural disc harrows that are designed to meet the unique needs of every farmer. The new 24 blade heavy duty disc harrow is no exception. It promises high productivity and is built to withstand rigorous use. It's time to take your farming to the next level. Contact us today to learn more about this product and how it can benefit your farming operation.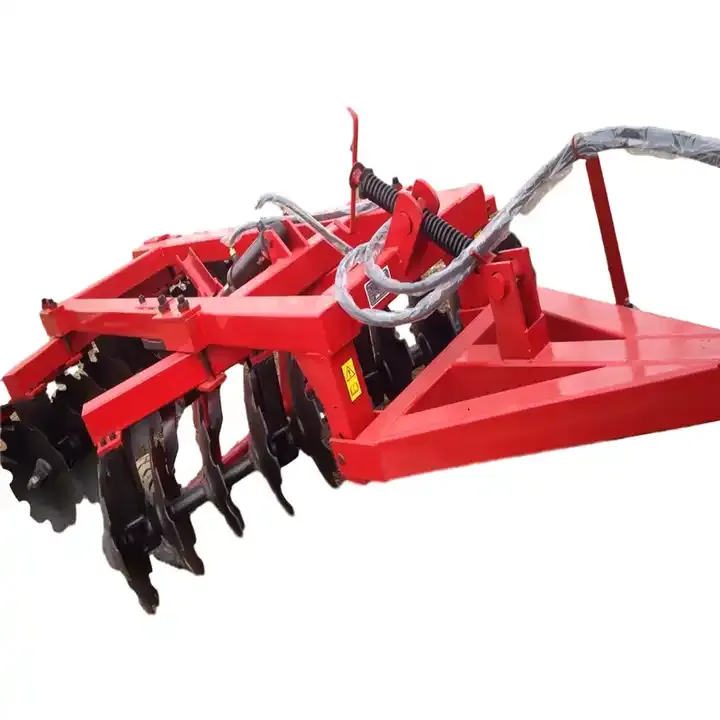 About AGKNX Machinery Co., Ltd.
AGKNX Machinery Co., Ltd. has been engaged in the research and development of agricultural machinery for many years. Our product range includes disc harrows, disc ploughs, disc blades, plough blades, rotary tillers, boom sprayers, fertilizer spreaders, furrow ploughs, potato planters, agricultural cultivators, land levelers, potato harvester, harvest machines, wheat seeders, corn seeders, and soil-loosening shovels. We boast a team of more than 100 employees, including 20 technical staff and five senior R&D personnel. Our advanced casting, forging, machining, heat treatment, and lacquering production lines, coupled with our use of the CAD computer-aided design system, ensures we produce farming machinery of the highest quality.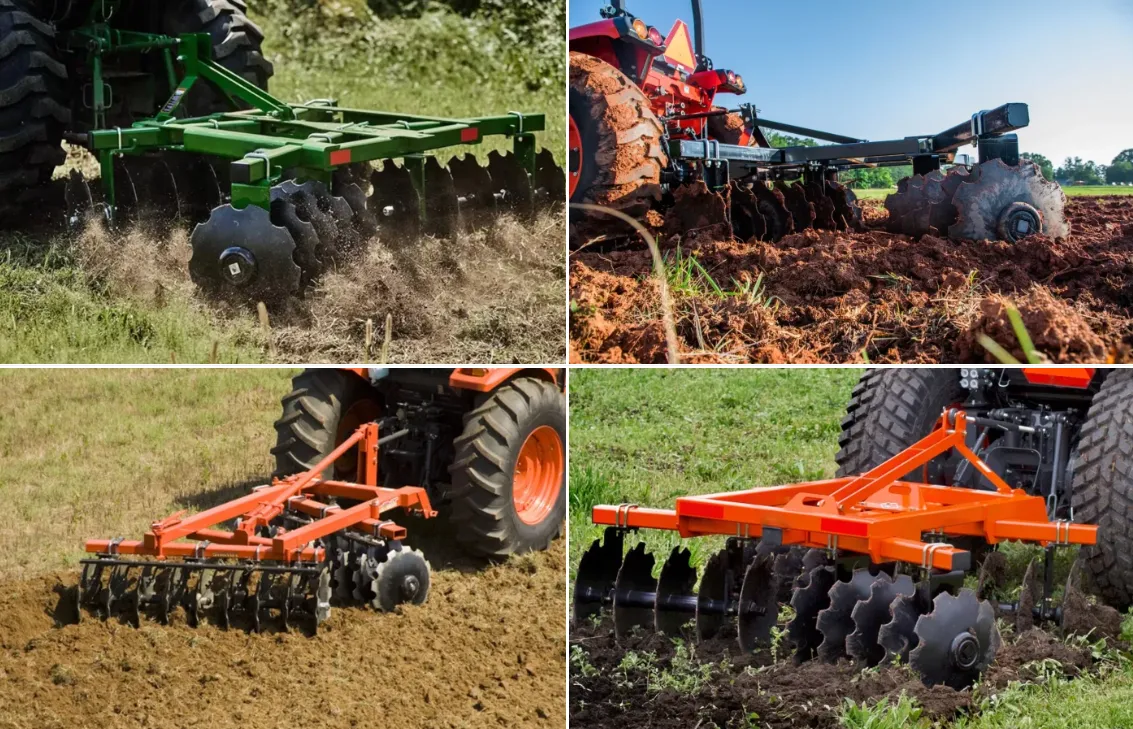 disc harrows">
Watch Our Product in Action
For a closer look at the 24 blade heavy duty disc harrow and how it operates, watch our video below: