Description
The 24 blade heavy duty disc harrow is a piece of state-of-the-art agricultural machinery designed for high productivity. With a 1-year warranty, this robust and reliable product weighs 1800 KG and includes core components such as bearings. Its primary function is to loosen land, making it an indispensable tool for any farming operation. This product is brand new and comes with a video outgoing-inspection for peace of mind. Its marketing type is a new product, indicating its fresh presence in the market.
Features and Applications of the 24 blade Heavy Duty Disc Harrow
The 24 blade heavy duty disc harrow is designed for high productivity, making it an ideal choice for large-scale farming operations. It is crafted to provide efficient and reliable service with minimal maintenance. Its sturdy construction and high-quality materials ensure it can withstand the rigors of heavy use.
This disc harrow is primarily used to loosen and condition the soil before planting. It breaks up the soil and crop residue, improving the overall soil structure. This process enhances moisture retention and nutrient availability, leading to healthier, more productive crops. The disc harrow is also often used to chop up leftover crops from the previous season, preparing the field for the next planting cycle.
Working Principle, Installation, and Maintenance
The disc harrow works by cutting into the soil with its set of rotating discs. Each disc is mounted at a slight angle to the direction of travel, which allows it to lift and turn the soil. The degree of soil disruption can be adjusted by changing the angle of the discs.
Installing the disc harrow involves attaching it to the tractor's three-point hitch. Once connected, ensure the discs are correctly positioned and set to the desired depth. For maintenance, regular checks are necessary to ensure all parts are in working order. The discs should be kept clean and sharp, and the bearings should be greased regularly.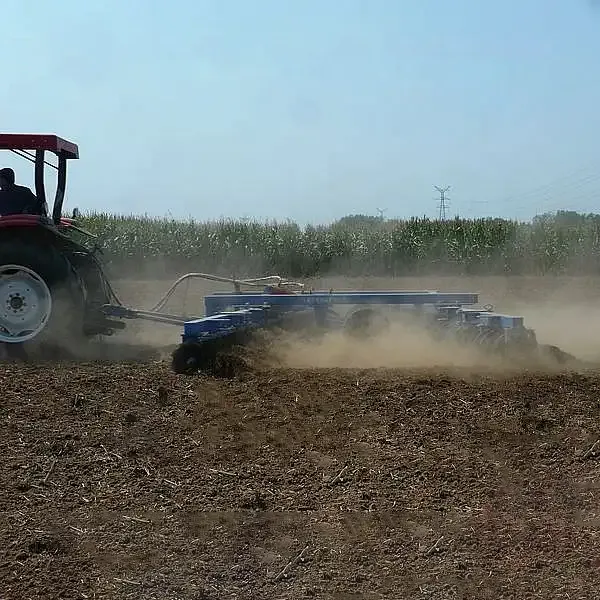 Discover AGKNX's Agricultural Disc Harrows Product
Trust in AGKNX's agricultural disc harrows for quality, efficiency, and reliability. With our advanced technology and commitment to excellence, we are confident our products will exceed your expectations. Don't let the challenges of farming slow you down. Get in touch with us today to learn more about our products and how they can enhance your agricultural operations.
Why Choose AGKNX's Agricultural Disc Harrows Products?
At AGKNX, we have a rich history of producing high-quality agricultural machinery. Our extensive product line includes disc harrows, disc ploughs, disc blades, plough blades, rotary tillers, boom sprayers, fertilizer spreaders, furrow ploughs, potato planters, agricultural cultivators, land levelers, potato harvester, harvest machines, wheat seeders, corn seeders, and soil-loosening shovels. With more than 100 dedicated employees, including 20 technical staff and five senior R&D personnel, we are at the forefront of agricultural machinery innovation.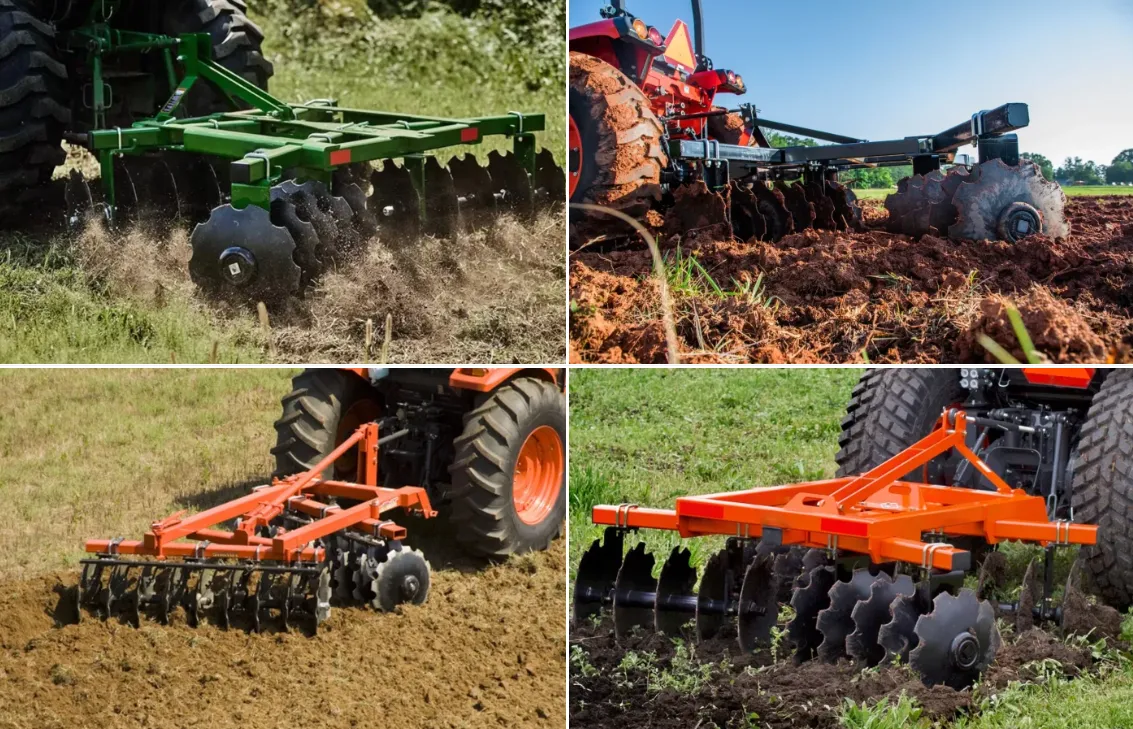 disc harrows Applications">
About AGKNX Machinery Co., Ltd.
AGKNX Machinery Co., Ltd. has been dedicated to the research and development of agricultural machinery for many years. Our products are recognized for their reliability, durability, and performance. We are committed to providing our customers with the best products and services. Our products are widely used in various agricultural applications and are exported to multiple regions across the globe.