Description
The 24blades offset heavy disc harrow is a robust tool designed for efficient land preparation. With a one-year warranty and a weight of 400 kg, this disc harrow is built for durability and reliability. It is equipped with core components such as bearings, ensuring high productivity and efficiency. The disc harrow is designed to loosen the land, improving soil aeration and water absorption. Manufactured by AGKNX Group Co., Ltd., the harrow is a new product for 2023, packed in pallets of 50pcs each.
Features and Applications of the 24blades Offset Heavy Disc Harrow
This disc harrow offers an advanced solution for soil preparation. One of its key selling points is high productivity; it has been designed to perform optimally over extended periods of time. Its primary use is to loosen the land, making it ideal for use in various industries. Weighing 400kg, it is robust enough to withstand tough working conditions, yet agile enough for easy maneuverability. The disc harrow also boasts a comprehensive one-year warranty on core components, giving you peace of mind and assurance of quality.
Working Principle, Installation, and Maintenance of the 24blades Offset Heavy Disc Harrow
The disc harrow works by breaking up the soil and residue from previous crops, using its 24 offset heavy blades. Installation involves attaching the harrow to a suitable tractor, following the provided user manual. Maintaining the 24blades offset heavy disc harrow involves regular checks on the blades for any signs of wear and tear, and ensuring that the bearings are well lubricated. Proper maintenance enhances the longevity and efficiency of the harrow.
Why Choose AGKNX's Agricultural Disc Harrows Product?
When you choose AGKNX's 24blades offset heavy disc harrow, you are investing in a product engineered for efficiency and durability. AGKNX's commitment to quality, innovation, and customer satisfaction makes it a trusted name in the agricultural machinery industry. The disc harrow is not just a product; it is a solution designed to enhance farming productivity and profitability. We encourage you to explore its features and benefits, and to contact us for more information or to make a purchase.
About AGKNX Machinery Co., Ltd.
AGKNX Machinery Co., Ltd. is a renowned manufacturer and supplier of agricultural machinery, committed to providing efficient and durable tools like disc harrows, disc ploughs, disc blades, plough blades, rotary tillers, boom sprayers, and many more. With over 100 employees, including 20 technical staff and five senior R&D personnel, AGKNX has the resources and expertise to deliver top-notch agricultural machinery. Our products are known for their reliable quality and excellent performance, with widespread use across the country and exports to Europe, America, Africa, the Middle East, and Southeast Asia.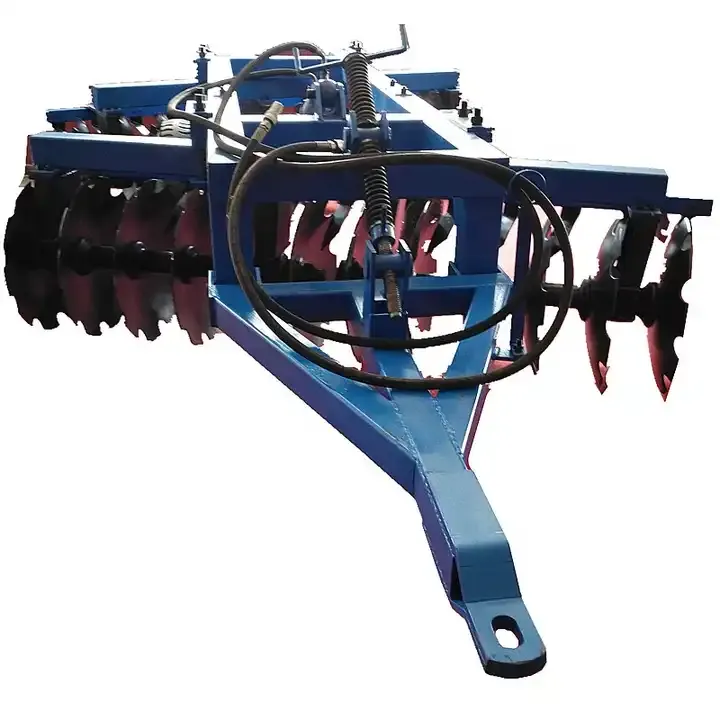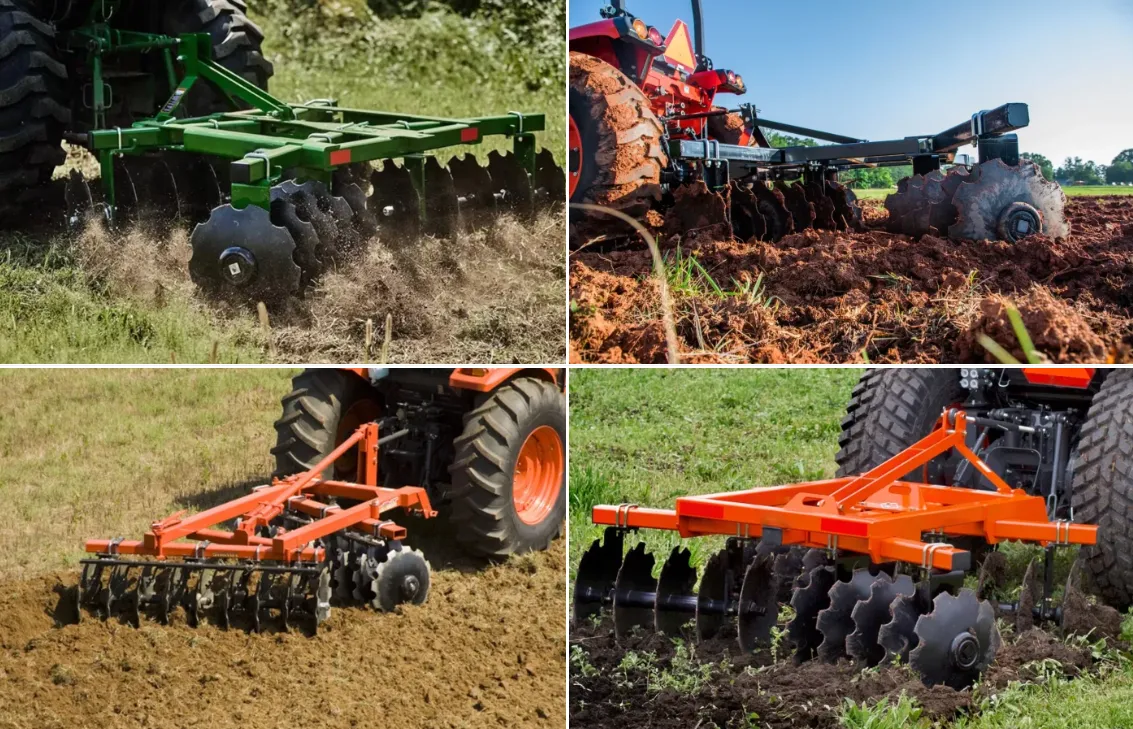 Discover More about the 24blades Offset Heavy Disc Harrow
Interested in learning more about the 24blades offset heavy disc harrow? Watch the video below to see it in action and appreciate its outstanding features and benefits.