Description
Welcome to the premium selection of heavy harrows that are perfect for 70-180 HP tractors. Each heavy harrow carries a 1-year warranty and is intricately designed for high productivity. The key component of these harrows is their sturdy bearing. Weighing 1600 KG, these harrows are built to last and perform exceptionally in various industries.
Detailed Specifications of the Heavy Harrows
| | |
| --- | --- |
| Warranty | 1 Year |
| Applicable Industries | Other |
| Weight (KG) | 1600 |
| Showroom Location | None |
| Video outgoing-inspection | Provided |
| Machinery Test Report | Provided |
| Marketing Type | New Product 2023 |
| Warranty of core components | 1 Year |
| Core Components | Bearing |
| Type | disc harrow |
| Use | loosen land |
| Condition | New |
| Key Selling Points | High Productivity |
Features and Applications of Heavy Harrows
These heavy harrows, also known as disc harrows, are designed to loosen and aerate soil, making them essential for various agricultural practices. They are excellent for breaking up soil clods, eliminating weeds, and incorporating crop residues. Being the new product of 2023, they are the latest in the market, boasting of high productivity.
Working Principle, Installation, Unloading, and Maintenance
These heavy harrows operate by using the disc's sharp edges to cut into the soil and break it up. Installation is straightforward, with a series of discs attached to a common axle, which can then be mounted on the tractor. Unloading is equally simple, requiring the detachment of the harrow from the tractor. Regular maintenance checks, including inspection of bearings and disc integrity, are recommended for long-term efficient use.
Experience the Best with AGKNX's Agricultural Disc Harrows
Discover why AGKNX's Agricultural Disc Harrows are the preferred choice for farmers and agricultural professionals around the world. With our range of heavy-duty harrows, you can optimize your agricultural practices for better productivity and efficiency. Don't wait, explore our collection today, and take your farming to the next level!
Why Choose AGKNX's Agricultural Disc Harrows Products?
At AGKNX, we are committed to providing superior quality, high-performance agricultural machinery. Our disc harrows are designed with precision, ensuring excellent soil penetration, easy installation, and high durability. With us, you can expect reliable service and products that boost your agricultural productivity.
About AGKNX Machinery Co., Ltd
AGKNX Machinery Co., Ltd. has been engaged in the research and development of agricultural machinery for over a decade. Our diverse product range includes disc harrows, disc ploughs, disc blades, plough blades, rotary tillers, and many more. With a team of over 100 dedicated employees, we are committed to delivering top-notch products that meet our customers' unique needs.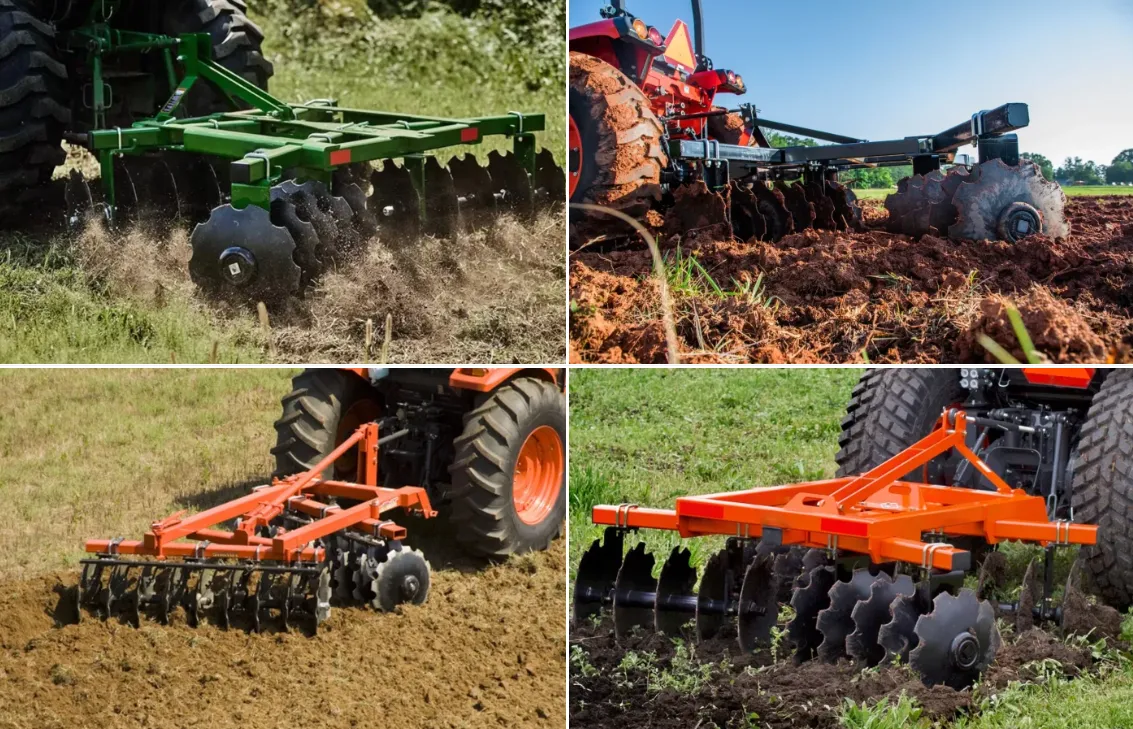 disc harrows Applications">
Learn More About Our Products
For a more detailed look at our heavy harrows and how they can benefit your agricultural practices, please watch our product video.