Description
Introducing the 3 Point Heavy Rotary Tiller Rotavator, a high productivity agricultural tool designed for efficient and effortless land loosening. With a 1-year warranty and weighing only 190 KG, this tiller comes with numerous advantages that make it a must-have for any serious farmer or agribusiness firm. It's a new addition to our 2023 collection, and it's already causing waves in the market.
Product Specifications and Advantages
The 3 Point Heavy Rotary Tiller Rotavator is not just another tiller; it's a game-changer in the world of agriculture. It's designed to enhance productivity and performance in the field. Its core components, including the bearing, are guaranteed for a year, ensuring you of their durability and reliability. It not only serves to loosen the land but also enhances the overall productivity of your farming activities.
Working Principle and Maintenance
This rotary tiller works by digging into the soil, breaking it up, and mixing it to prepare a perfect seedbed. Its installation is straightforward, and unloading it is equally simple. It's also easy to maintain, primarily because of its robust and durable construction. However, regular cleaning, lubrication, and inspection of the bearings are necessary to keep it in optimal working condition.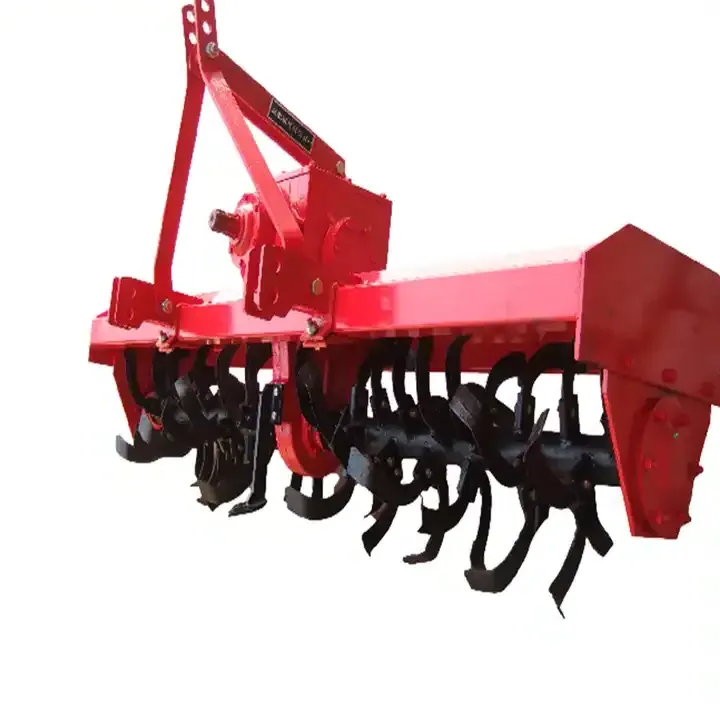 Why Choose AGKNX's Agricultural Rotary Tiller?
When it comes to agricultural machinery, AGKNX is a brand you can trust. We don't just sell products; we provide solutions that revolutionize farming practices, making them more productive, efficient, and profitable. Our new 3 Point Heavy Rotary Tiller Rotavator is a testament to our commitment to quality, innovation, and customer satisfaction. So, why wait? Contact us now and transform your farming experience!
About AGKNX Machinery Co., Ltd.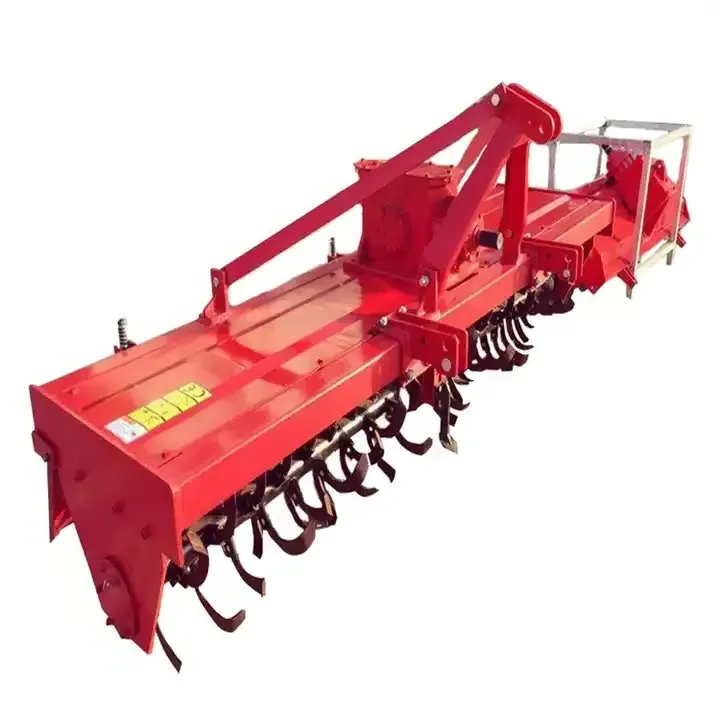 AGKNX Machinery Co., Ltd. has been at the forefront of agricultural machinery research and development, delivering a wide range of high-quality products including rotary tillers, PTO shafts, disc harrows, and many more. We have a dedicated team of over 100 employees, 20 technical staff, and 5 senior R&D personnel committed to producing reliable, efficient, and durable agricultural machinery. Our products are not only popular in China but also in many countries across Europe, America, Africa, the Middle East, and Southeast Asia.
Agricultural Rotary Tiller Common Applications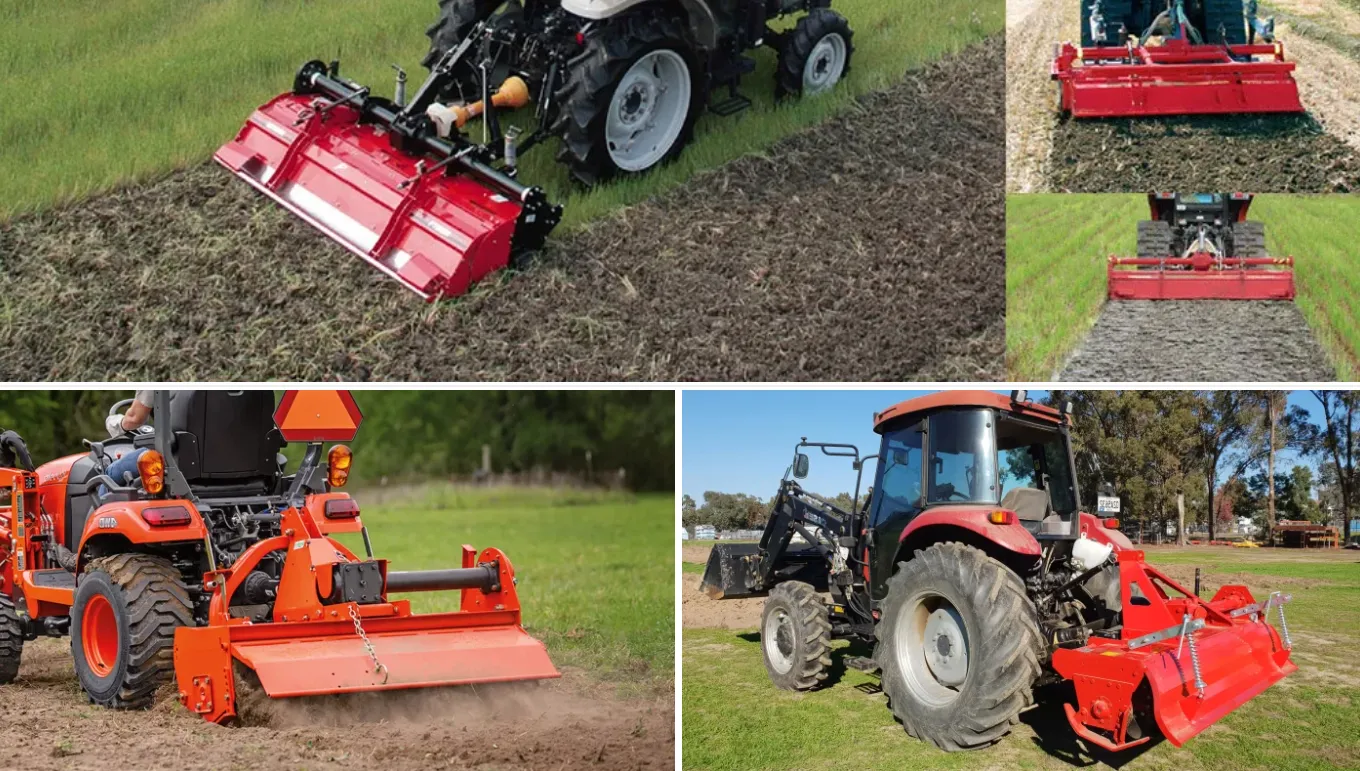 Watch the 3 Point Heavy Rotary Tiller Rotavator in Action
To see how our 3 Point Heavy Rotary Tiller Rotavator operates, watch the video below: