Description
Presenting the 3 point linkage potato harvest machine, a highly productive, top-tier agricultural solution designed for use with tractors. This new product for 2023 comes with a one-year warranty on core components and is underpinned by a robust bearing system. Weighing at 500 kilograms, this machine is engineered to optimize your potato harvesting operations.
Features and Applications of the 3 Point Linkage Potato Harvest Machine
The 3 point linkage potato harvest machine is a high-performance agricultural tool that stands out for its high productivity. Designed for compatibility with tractors, this machine is perfect for large scale potato harvesting. It is equipped with core components such as bearings, which are covered under a one-year warranty. Despite its heavyweight of 500 kilograms, the machine is designed for easy maneuverability and efficient harvesting.
Operating Principle, Installation, and Maintenance of the Potato Harvest Machine
The potato harvest machine operates on the principles of mechanical harvesting. When attached to a tractor, it digs up the soil and extracts the potatoes without damaging them. Installation is a straightforward process that involves attaching the machine to the tractor using the 3 point linkage system. As for maintenance, regular inspections and timely replacements of the core components, particularly the bearings, are necessary to ensure the machine's optimal performance.
Discover AGKNX's Agricultural Potato Harvester Products
Step up your farming game with AGKNX's range of agricultural potato harvester products. Engineered for high productivity and efficiency, our machines are the perfect solution for your harvesting needs. Explore our range of products today and take a step towards more efficient farming.
Why Choose AGKNX's Agricultural Potato Harvester Products?
Choosing AGKNX's agricultural potato harvester products means investing in quality, efficiency, and durability. Our machines are backed by a one-year warranty and are designed for high productivity, making them an excellent choice for large scale farming operations.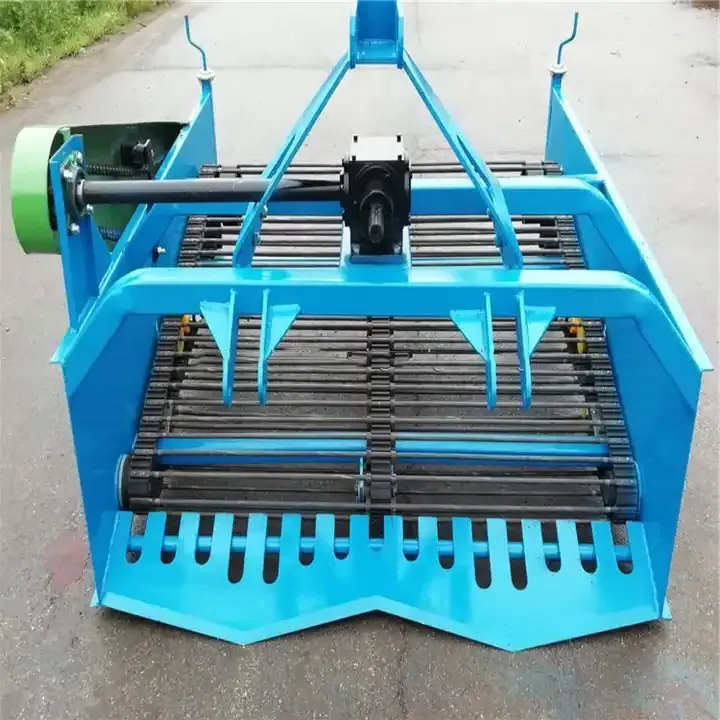 AGKNX Machinery Co., Ltd. has been engaged in the research and development of a wide range of agricultural machinery. This includes rotary tillers, PTO shafts, furrow ploughs, box scraper, boom sprayers, fertilizer spreaders, potato planters, potato harvesters, sickle bar mowers, rotary mowers, flail mowers, disc harrows, disc ploughs, disc blades, disc ridgers, plough blades, agricultural cultivators, agricultural trailers, corn seeders, wheat seeders, vegetable seeders, harvest machines, post hole diggers, wheat seeders, corn seeders, agricultural subsoilers, and soil-loosening shovels.
Our company boasts a team of over 100 employees, including 20 technical staff and five senior R&D personnel. We have two advanced production lines and use the latest CAD computer-aided design systems. Our products are known for their reliability and excellent performance, and are sold not just domestically but also exported to many countries and regions worldwide.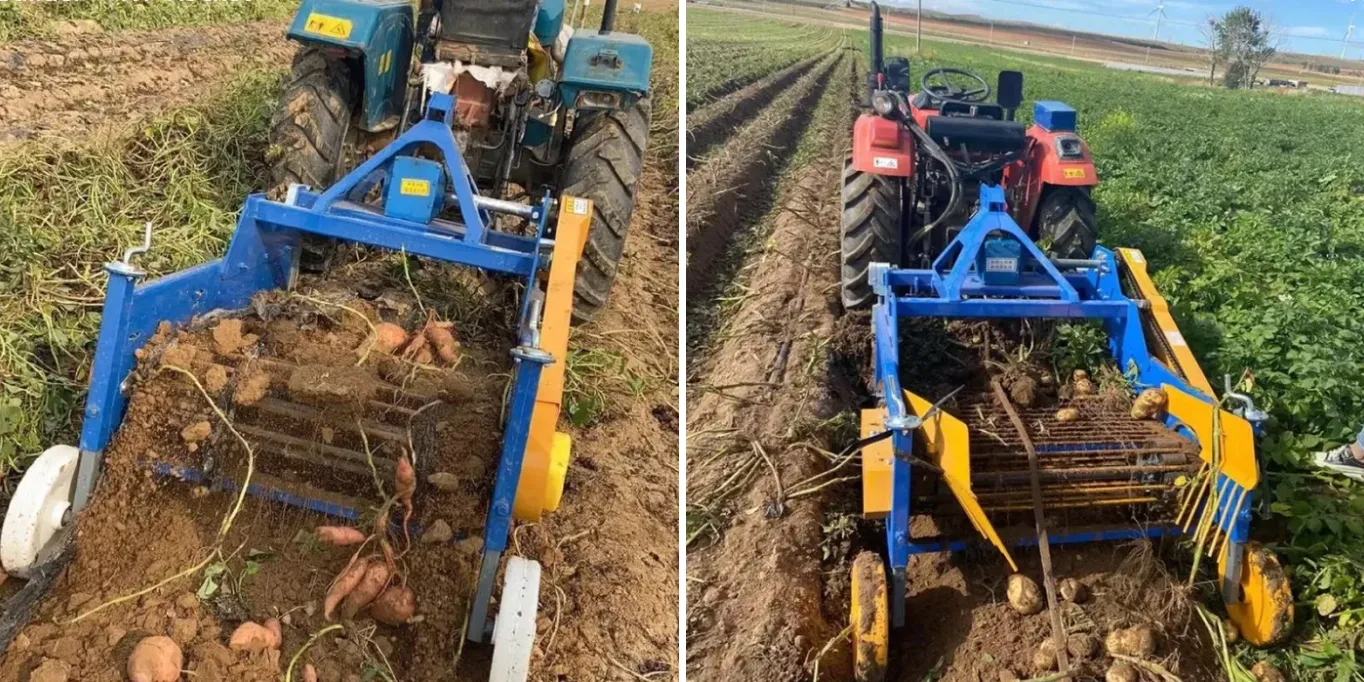 Learn More About Our Potato Harvest Machine
Watch our introduction video to understand more about our 3 point linkage potato harvest machine. From its features to its operation and maintenance, this video covers everything you need to know.