Description
Introducing the 600L Fertilizer Spreader – a versatile and efficient tool for all your agricultural needs. This high-capacity spreader is designed to provide robust performance and high productivity on farms and other agricultural settings. Made from high-quality Q235 steel or plastic, this robust spreader promises durability and longevity. The spreader works seamlessly with a horsepower range of 25-40hp and can cover a spread width of 6-8m, making it an ideal choice for large-scale farming operations.
Features and Applications of the 600L Fertilizer Spreader
The 600L Fertilizer Spreader is not just a regular agricultural tool. It's a high-quality product built with the latest technology. It is designed to provide even broadcasting, making it suitable for basic fertilizer broadcasting before plowing, seeding after plowing, and seed and fertilizer broadcasting in pastures. The machine boasts high operational efficiency and a wide application range, thanks to its compact structure. With a production capacity of 0.79ha/h and a lightweight design of just 70-75kg, this spreader offers the perfect balance of performance and ease of use.
Working Principle and Maintenance Precautions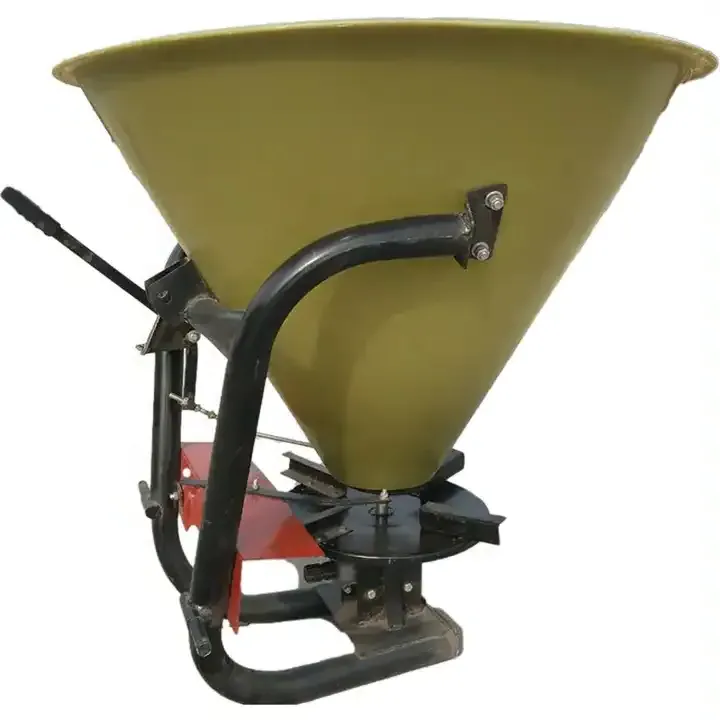 The 600L Fertilizer Spreader operates through a gearbox core component, powered by a PTO shaft speed of 540rpm/min. It functions by distributing the fertilizer evenly across the field, improving soil fertility and crop yield. The three-pointed mounted linkage ensures an even spread, reducing fertilizer wastage. Maintenance is straightforward, requiring regular checks on the gearbox and other core components, and ensuring the PTO shaft speed is on point. The spreader comes with a one-year warranty for core components, providing users with peace of mind.
The AGKNX Advantage
When it comes to agricultural tools and machinery, AGKNX is a name you can trust. Our 600L Fertilizer Spreader is a testament to our commitment to quality and innovation. We urge you to experience the efficiency, durability, and high productivity that this machine offers. Reach out to us today to learn more about this remarkable product and make your purchase.
Why Choose AGKNX's Agricultural Fertilizer Spreader?
Choosing AGKNX's Agricultural Fertilizer Spreader means choosing quality, efficiency, and reliability. Our products are engineered with precision, using advanced technologies and robust materials, to ensure they stand the test of time and deliver outstanding performance. We provide extensive customer support, ensuring that you have a seamless experience, from purchase to after-sales service.
About AGKNX Machinery Co., Ltd.
AGKNX Machinery Co., Ltd. is a leading manufacturer of high-quality agricultural machinery. With over 100 dedicated employees, including 20 technical staff and five senior R&D personnel, we are committed to bringing you the best in agricultural machinery. Our product range is broad, ranging from rotary tillers and disc harrows, to fertilizer spreaders and wheat seeders. We ensure every product we manufacture meets our stringent quality standards, ensuring you get nothing but the best.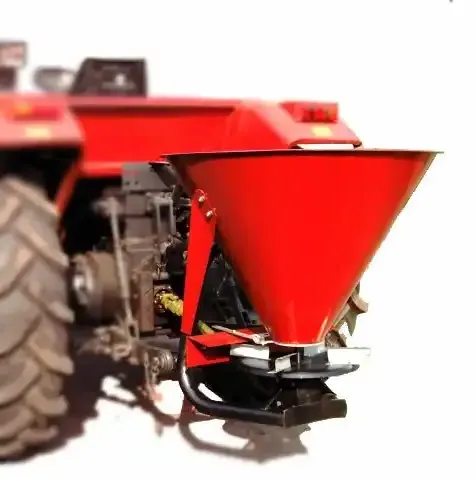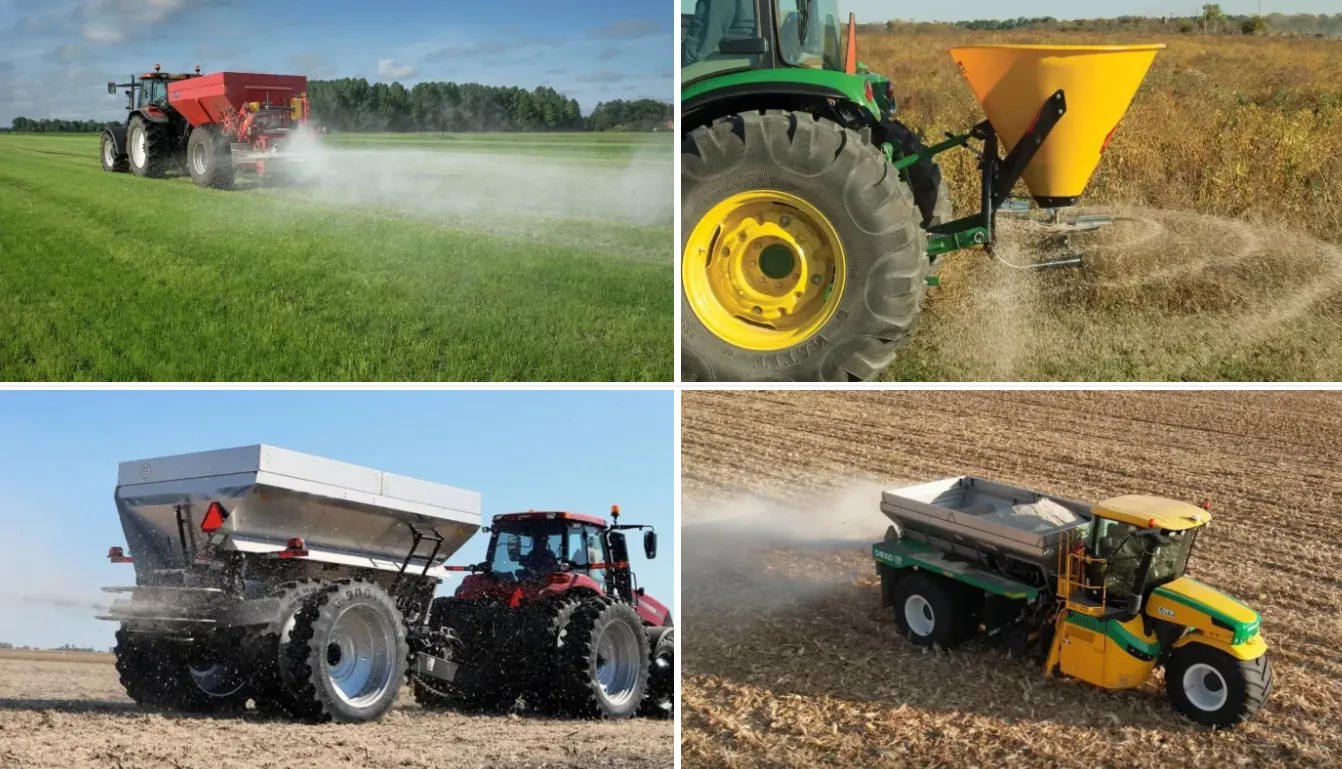 600L Fertilizer Spreader in Action
Want to see the 600L Fertilizer Spreader in action? Click the link below to watch a video of this impressive machine at work.