Description
The 65Mn steel heat treatment 26inch farm disc blade is a premium quality tool designed to deliver superior performance and productivity in various farming activities. With a one-year warranty and a weight of just 8 KG, this disc blade is a hot product for 2023. The blade is made of core components such as bearings that offer high productivity. It is a product of the EVER-POWER GROUP CO., LTD., a company renowned for its high-quality agricultural machinery.
Features and Applications of the 65Mn Steel Heat Treatment 26inch Farm Disc Blade
This disc blade boasts of its robust construction using 65Mn steel, a high-quality material known for its durability and resistance against wear and tear. The blade is heat-treated, a process that enhances its hardness, making it an ideal tool for tilling and ploughing even the toughest soils. Its 26-inch size is perfect for large-scale farming, and it can be used with various types of tractors.
The disc blade is packaged 50 pieces in one pallet, ensuring safe and secure delivery. It is also backed up by a one-year warranty covering the core components. This disc blade's key selling point is its high productivity, making it an essential tool for every farmer.
Installation, Maintenance, and Working Principle
The 65Mn steel heat treatment 26inch farm disc blade is easy to install and does not require any specialized skills. Simply attach it to your tractor and it's ready for use. To keep the blade in the best condition, regular cleaning and inspection are necessary. It's also important to store it in a cool, dry place to prevent rusting.
The working principle of the disc blade is simple. As the tractor moves, the blade turns, cutting through the soil and breaking it up. This makes it easier for crops to take root and grow, leading to a more successful yield.
Why Choose HZPT's Agricultural Disc Ridgers Products?
When it comes to agricultural machinery, HZPT is a name to trust. Their disc ridger products are known for their superior quality and performance. These products are designed with the user's convenience in mind, offering high productivity and durability. They are also backed by a one-year warranty, ensuring you get the best value for your money.
About EVER-POWER GROUP CO., LTD
EVER-POWER GROUP CO., LTD is a leading manufacturer of agricultural machinery. The company has been in operation since 2006, producing a wide range of machinery including disc blades, disc harrows, disc plows, break shovels, and trailers. Their products have gained recognition for their reliability and performance, not only in China but also in Western Europe, North America, Southeast Asia, South America, Africa, Mid East, and Eastern Europe.
A Glance at Our Products
HZPT's extensive product range includes rotary tillers, PTO shafts, disc harrows, disc ploughs, disc blades, sickle bar mower, rotary mower, flail mower, boom sprayers, fertilizer spreaders, furrow ploughs, potato planters, plough blades, agricultural cultivators, land levelers, potato harvester, agricultural trailers, corn seeder, wheat seeder, vegetable seeder, harvest machines, post hole digger, wheat seeders, corn seeders, agricultural subsoiler, and soil-loosening shovels.

Watch the 65Mn Steel Heat Treatment 26inch Farm Disc Blade in Action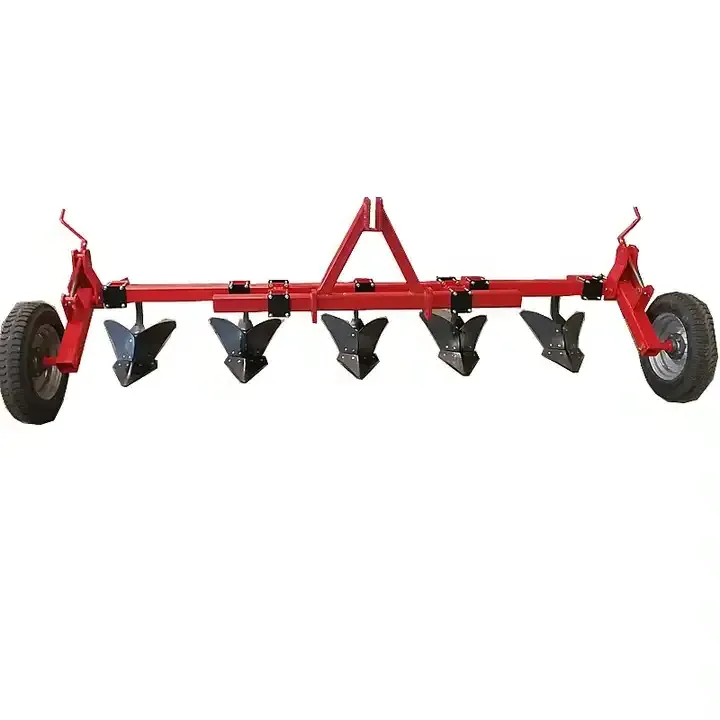 Get a closer look at the 65Mn steel heat treatment 26inch farm disc blade and see how it can transform your farming activities. Watch the video below:
Ready to experience the difference with the 65Mn steel heat treatment 26inch farm disc blade? Contact us today to place your order or for more information about our products.