Description
The Agricultural Fertilizing Machine Tractor Fertilizer Spreader is an innovative solution for farms looking to increase productivity and efficiency. This high-quality machine is designed to connect directly to various types of tractors, enabling the uniform spreading of fertilizer, sand, or salt. Built to withstand any farming environment, the spreader is a valuable asset for any farm operation.
Expanding on the Features and Applications
The agricultural fertilizing machine tractor fertilizer spreader offers a multitude of features that set it apart from other products on the market. Its large loading capacity, facilitated by a special heightening hole design, allows users to increase output without compromising on efficiency. The machine also incorporates a humanized design of the discharge port regulating valve, allowing users to adjust the size of the fertilizer port according to specific output needs.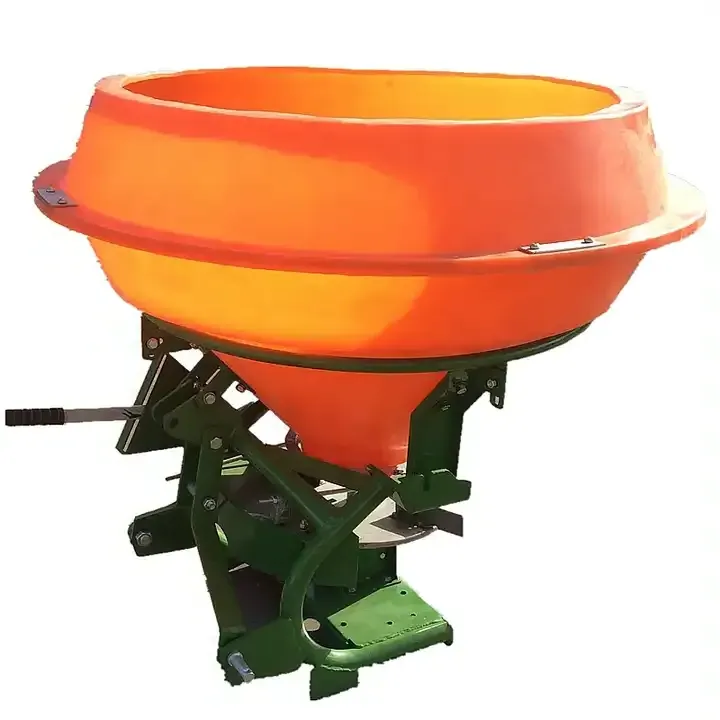 Applicable in various industries, this machine is particularly suited for farms. It can be used in spreading organic fertilizer and animal waste, thereby contributing to sustainable farming practices. The machine's high productivity, coupled with its large capacity of 10m3 and a spread width of 8-10m, makes it a versatile tool for different farming tasks.
Working Principle, Installation, and Maintenance
The working principle of the agricultural fertilizing machine tractor fertilizer spreader revolves around its core components ?C the bearing and gear. Fertilizer, sand, or salt is held by the container at the bottom of the transmission device and is propelled onto a rotating propeller, scattering the material evenly across the field. This process is controlled by a regulating valve that adjusts the chain's conveying speed, determining the fertilizer flow rate.
Installation is straightforward, with the machine designed for easy linkage to a tractor. When it comes to maintenance, the machine's robust build requires minimal upkeep. Regular cleaning and inspection of the machine's components are recommended to ensure its longevity and optimal performance.
Why Choose AGKNX's Agricultural Fertilizer Spreader?
Choosing AGKNX's Agricultural Fertilizer Spreader means choosing superior quality, high productivity, and exceptional durability. With a production capacity of 1.0ha/h, the spreader operates with a power of 100-150hp, ensuring high performance in all farming conditions. Its dimensions (5500*2300*2400mm) and weight (2250 KG) promise easy maneuverability and convenience in operation.
Discover the efficiency and quality of AGKNX's agricultural fertilizing machine tractor fertilizer spreader and enhance your farming productivity. Contact us today to learn more about our products and make your purchase!
A Closer Look at AGKNX Machinery Co., Ltd.
AGKNX Machinery Co., Ltd. has been at the forefront of agricultural machinery research and development for over a decade. Our extensive product range includes rotary tillers, PTO shafts, disc harrows, disc ploughs, disc blades, disc ridgers, rotary tillers, furrow ploughs, box scraper, sickle bar mowers, rotary mower, flail mower, boom sprayers, fertilizer spreaders, potato planters, plough blades, agricultural cultivators, potato harvester, agricultural trailers, corn seeder, wheat seeder, vegetable seeder, harvest machines, post hole digger, wheat seeders, corn seeders, agricultural subsoiler, and soil-loosening shovels.
Our commitment to quality and innovation has earned us a reputation as a reliable provider of farming machinery and accessories. Our products are exported to many countries and regions across Europe, America, Africa, the Middle East, and Southeast Asia.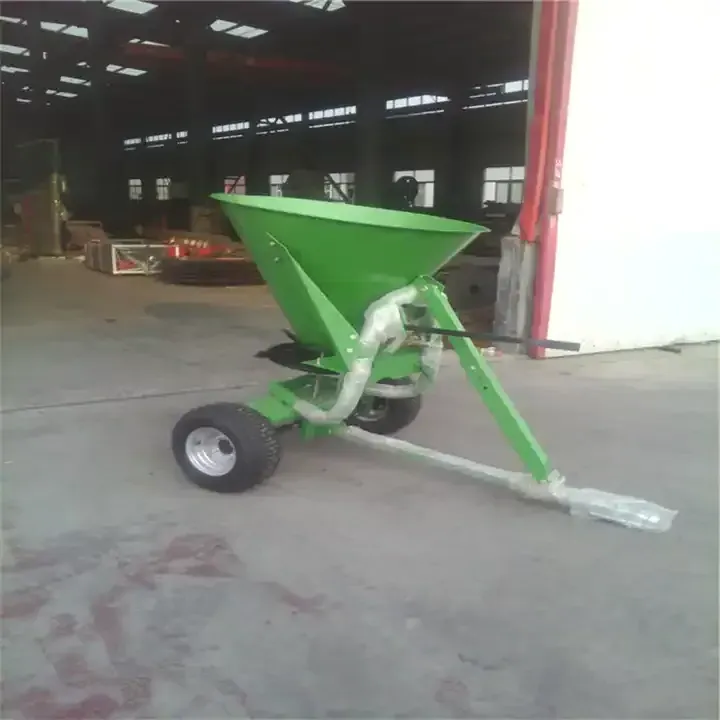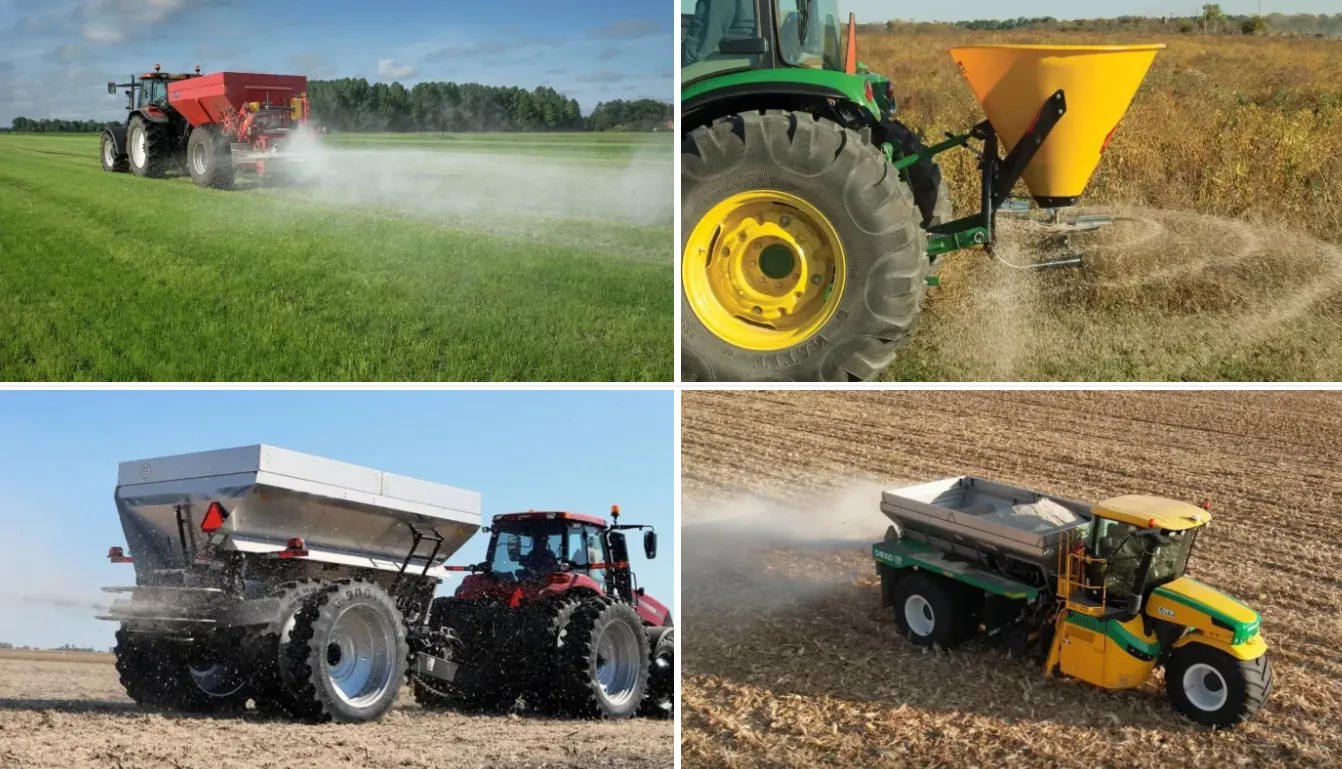 Explore More About the Agricultural Fertilizing Machine Tractor Fertilizer Spreader
Discover more about the Agricultural Fertilizing Machine Tractor Fertilizer Spreader with our comprehensive product video. Learn about its features, operation, and benefits in detail. Click the link below to view the video.