Description
When it comes to agricultural machinery, the 3Z-260 disc ridger plough stands out as the top choice for farmers and agriculturalists alike. This high productivity, diesel-powered farm ridger is brand new with a one-year warranty and weighs 265KG. The 3Z-260 is an ordinary product that boasts an impressive ridger width of 2600mm and is ideal for ridge with onestope. It features a three-point linkage and comes packed securely in an iron frame package. The machinery color can be customized to suit your preference, and it works perfectly with a matched power of 50-80hp.
Features and Applications of the 3Z-260 Disc Ridger Plough
Designed for high productivity, the 3Z-260 disc ridger plough is a marvel in the world of agricultural machinery. Its 2600mm working width and ridger width make it ideal for agricultural tasks. It is not just a piece of machinery but a tool designed for efficiency and performance. The 3Z-260 disc ridger plough is applicable in various farm industries, specifically for ridge with onestope. It has a powerful diesel engine and can be linked through a three-point linkage system. Its iron frame package assures secure transport and storage. The color can be customized, matching the aesthetic preferences of the user.
Working Principle, Installation, Unloading, and Maintenance of the 3Z-260
The 3Z-260 disc ridger plough operates on a diesel power type, driving the farm ridger to effectively create ridges. Its installation requires a simple three-point linkage, ensuring ease in setting up for agricultural work. Unloading the machinery is just as straightforward, involving the disconnection of the linkage and careful movement to prevent any damage. Regular maintenance is necessary to prolong the life and maintain the efficiency of the disc ridger plough. This includes routine checks on the bearing, one of the core components, and other parts of the machinery.
Why Choose HZPT's Agricultural Disc Ridger Products?
HZPT is renowned for manufacturing top-of-the-line agricultural machinery, and the 3Z-260 disc ridger plough is no exception. It is a testament to HZPT's commitment to high productivity, quality, and customer satisfaction. The one-year warranty of core components and the provision of machinery test reports underscore HZPT's assurance of quality and reliability. There is no showroom location because HZPT believes in the capability and efficiency of their products, letting the machinery speak for itself. The 3Z-260 disc ridger plough from HZPT is the ideal choice for your farming needs. Contact us now to learn more about our products and make your purchase!
About HZPT Machinery Co., Ltd.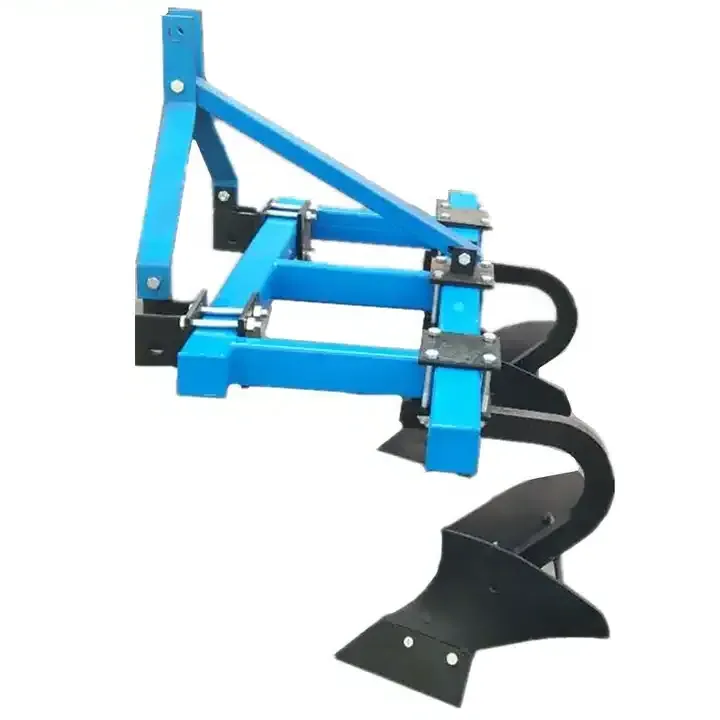 HZPT Machinery Co., Ltd. is a leading company specializing in the research and development of agricultural machinery. With more than 100 employees, including 20 technical staff and five senior R&D personnel, HZPT prides itself on its strong production technology and advanced equipment. Its wide range of products includes rotary tillers, PTO shafts, disc harrows, disc ploughs, disc blades, and many more. HZPT's products are reliable, efficient, and exported to countries all over the world. Choose HZPT for all your agricultural machinery needs.

Learn More about the 3Z-260 Disc Ridger Plough
Get a closer look at the 3Z-260 disc ridger plough and see it in action. Watch the video below to learn more about this impressive piece of agricultural machinery.