Description
The Agriculture Manure Spreader Machine Trailer is a high-efficiency solution designed for easy operation in farm settings. Boasting core components of bearing and gear, the equipment is new and capable of spreading fertilizer with a production capacity of 12%. Power ranges from 20-110hp, with dimensions of 145*110*100cm and a weight of 335 KG. The machine, under the model 2FD-1500, is created to meet the customer's specific color requirements, linked through a three-point linkage, and constructed with a sturdy steel frame. The product, from the brand EP, requires a minimum order quantity of one set, packaged in an iron frame box and is a beneficial tractor implement. The machine's net weight is 310kgs.
Features and Applications of the Agriculture Manure Spreader Machine Trailer
As an organic fertilizer spreader, the 2FD-1500 model brings forth numerous advantages for farmers. High efficiency is one of its key selling points, ensuring that fertilizer is spread evenly and effectively across the field, maximizing crop yield. The machine operates with a power range of 20-110hp, making it versatile and adaptable to different farming conditions. Its compact dimensions and weight make it easy to maneuver, while its sturdy steel frame ensures durability. The machine's color can be customized as per customer requirements, while its three-point linkage allows for easy attachment to a tractor. The product comes with a one-year warranty on core components, ensuring peace of mind for the buyer.
Working Principle, Installation, Unloading, and Maintenance of the Agriculture Manure Spreader Machine Trailer
The Agriculture Manure Spreader Machine Trailer operates by distributing the manure evenly over the field. The machine is linked to the tractor through a three-point linkage, enabling it to move across the field smoothly. Installation involves attaching the machine to the tractor, filling the spreader with manure, and setting the desired spreading rate. Unloading is done by simply detaching the machine from the tractor and cleaning it thoroughly after use. Maintenance includes regular checks on the bearing and gear, ensuring they are in good condition, and replacing them when necessary. Adhering to these steps will prolong the life of the machine and maintain its high efficiency.
Discover AGKNX's Agriculture Fertilizer Spreader Products
Discover the efficiency of AGKNX's Agriculture Fertilizer Spreader products. Designed with the needs of modern farmers in mind, our machines assure quality, durability, and ease of use. We invite you to learn more about our products, explore their unique features, and understand how they can benefit your agricultural operations. Don't wait, contact us today to make a purchase and elevate your farming practices.
Why Choose AGKNX's Agricultural Fertilizer Spreader Products?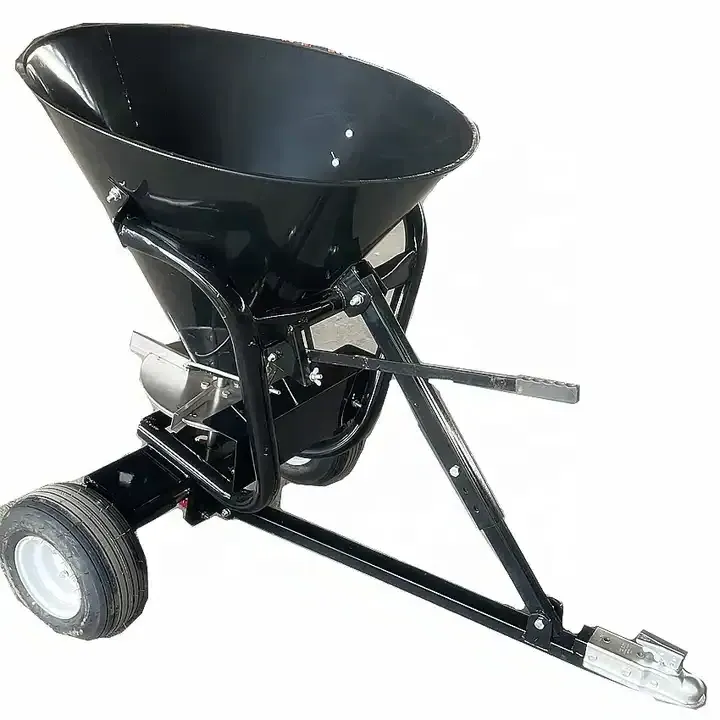 AGKNX Machinery Co., Ltd. has been engaged in the research and development of agricultural machinery for many years. Our comprehensive range of products, such as rotary tillers, PTO shafts, disc harrows, disc ploughs, disc blades, disc ridgers, rotary tillers, furrow ploughs, box scraper, sickle bar mowers, rotary mower, flail mower, boom sprayers, fertilizer spreaders, potato planters, plough blades, agricultural cultivators, potato harvester, agricultural trailers, corn seeder, wheat seeder, vegetable seeder, harvest machines, post hole digger, wheat seeders, corn seeders, agricultural subsoiler, and soil-loosening shovels, caters to various farming needs.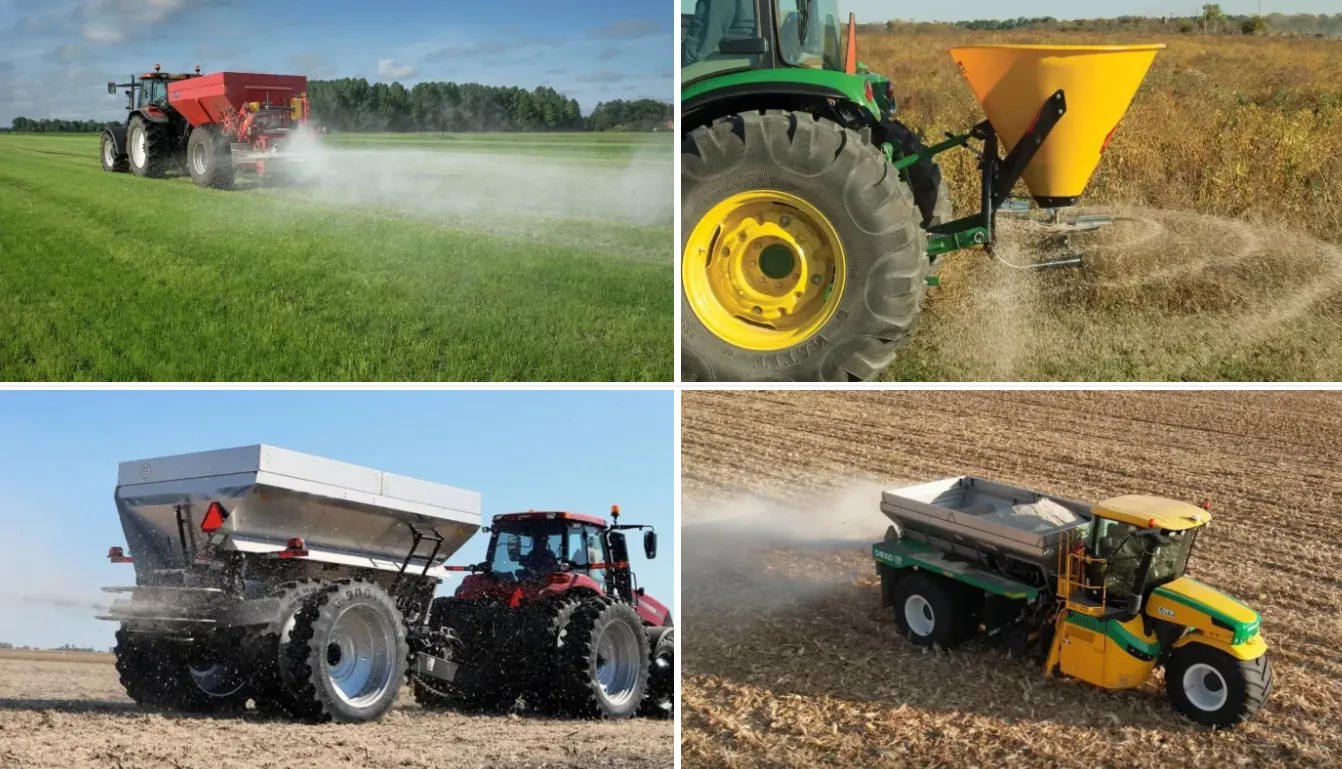 About AGKNX Machinery Co., Ltd.
AGKNX Machinery Co., Ltd. has been in the agricultural machinery industry for many years, devoting its resources to research and development. With over 100 employees, including 20 technical personnel and 5 senior researchers, we offer a wide variety of high-quality farming machinery. Our products are popular not only in our home country but are also exported to clients in Europe, Africa, the Middle East, Southeast Asia, and other countries and regions. We have been awarded as a "Level A Tax Paying Company" and "Level AA Bank Credit Company" for our reliability and quality of products.