Description
For those in the farming industry, the Carrots Garlic Potatoes Peanut Cassava Combine Harvester can be a game-changer. This new and advanced potato harvester has been designed to deliver high productivity with a tractor power of 60 – 80 HP. It efficiently harvests one row of potatoes with a row distance ranging from 600 – 900 mm. This mini harvester, with a working width of 1600 mm, offers a gear drive system. Furthermore, it comes with a one-year warranty and has been ISO9001-2000 certified. Engineers are available for after-sales service overseas, ensuring that you have the support you need for your machinery.
Features and Applications of the Potato Harvester
This agricultural machine, named the Chinese Harvester, has a dimension of 2000*1400*500mm and weighs 450 KG. Its core components include bearing and it features a customizable color. It is specifically designed for harvesting potatoes with a cutting width of 1600mm. It operates at a productivity rate of 0.13-0.33 Acre/h and requires a power of 60-80hp. The model number is 4U-1600. The machine is packaged in an iron case and shipped from the port of Qingdao. The harvester's high productivity and ease of use make it an excellent choice for both small and large-scale farming operations.
Operating the Potato Harvester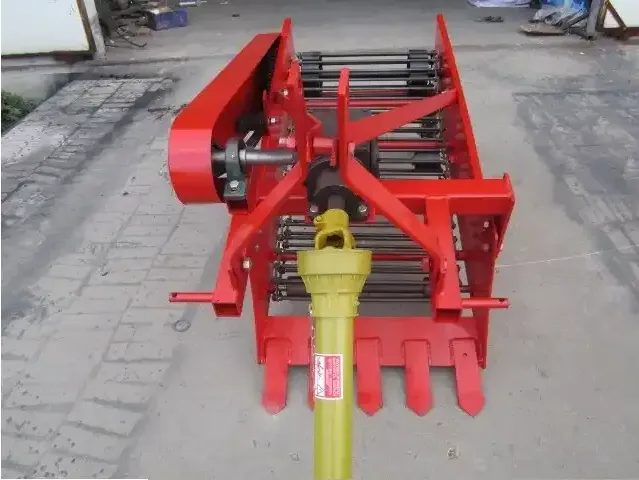 The potato harvester works by digging up the potatoes from the ground using a specially designed mechanism. As the machine moves along the field, it cuts through the soil, loosens it, and lifts the potatoes. It is important to follow the manufacturer's guidelines for installation and unloading. Regular maintenance, including checking and replacing bearings as needed, will help ensure the machine's long-term performance and reliability.
Why Choose Our Agricultural Potato Harvester?
With our potato harvester, you are not just getting a machine; you are investing in efficiency, productivity, and quality. Our harvester is backed by a one-year warranty and after-sales service from experienced engineers. We provide a video outgoing-inspection and a machinery test report. If you are aiming for high productivity in your potato farming operation, this is the product for you. Contact us today to learn more about our product and how it can benefit you.
About AGKNX Machinery Co., Ltd.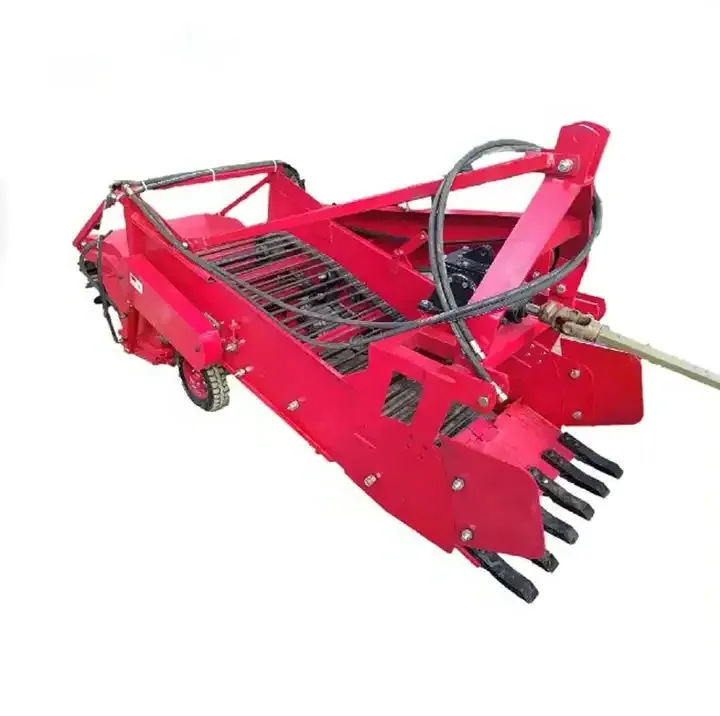 AGKNX Machinery Co., Ltd. has over a decade of experience in producing quality agricultural machinery. We offer a wide range of products, including rotary tillers, PTO shafts, furrow ploughs, sprayers, planters, harvesters, mowers, disc harrows, ploughs, blades, and cultivators. Our team of skilled technicians and advanced production equipment guarantees the reliability and efficiency of our products. We are committed to providing the best products and services to our customers.
Our products are sold all over the country and are exported to many countries and regions in Europe, America, Africa, the Middle East, and Southeast Asia all year round.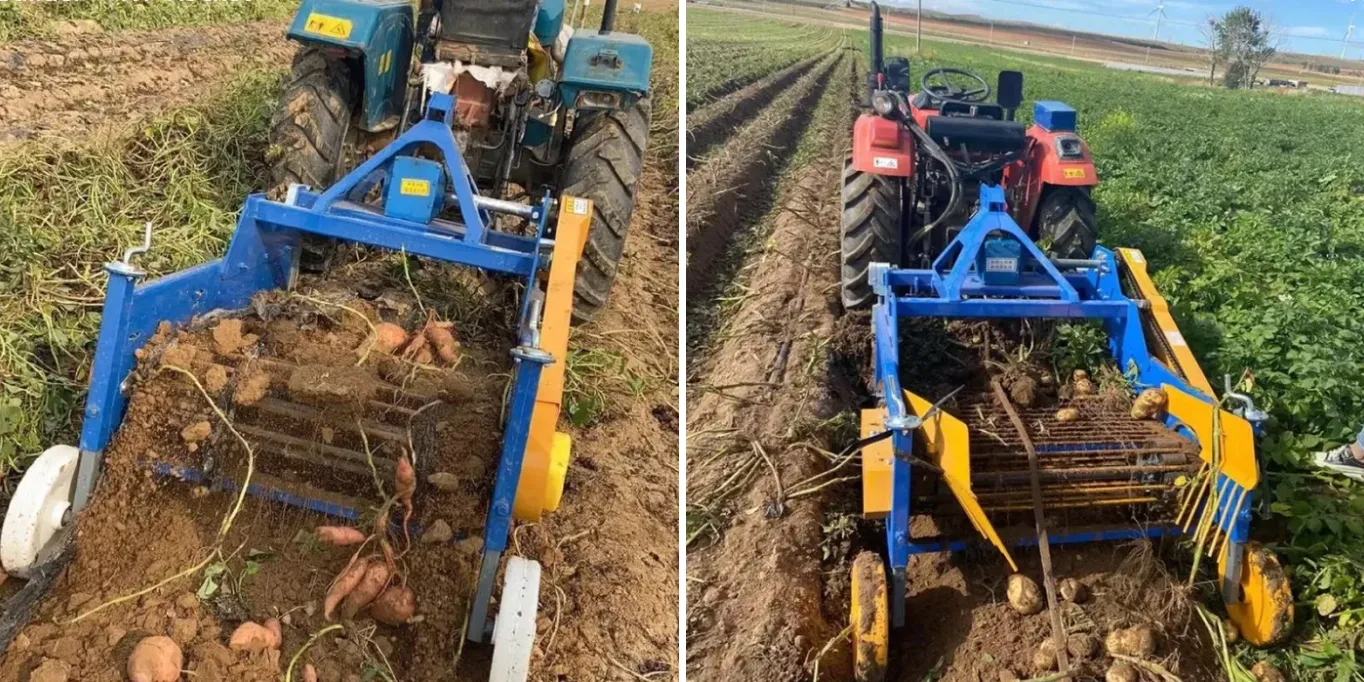 See the Potato Harvester in Action
Want to see how our potato harvester works? Click the link below to watch the video.