Description
The CDR-350 Tractor Fertilizer Spreader is a high-grade, efficient, and reliable farm machine and fertilizer spreader suitable for use in large area farms. With a weight of 60 KG, a standard size dimension, and a 600L capacity, this machine proves to be a robust and practical solution for sowing seeds in farmland. Its high productivity, coupled with one year warranty and a six-month warranty on core components, makes it a worthwhile investment for farmers.
Features and Applications of the CDR-350 Tractor Fertilizer Spreader
The CDR-350 Tractor Fertilizer Spreader is not only functional but also efficient and easy to operate. It has been designed to work with a power range of 18-50hp, ensuring compatibility with most farm tractors. With a seeding depth of 1mm and a working efficiency of 0.55-0.7ha/day, this machine guarantees uniform seed spreading for optimal crop growth.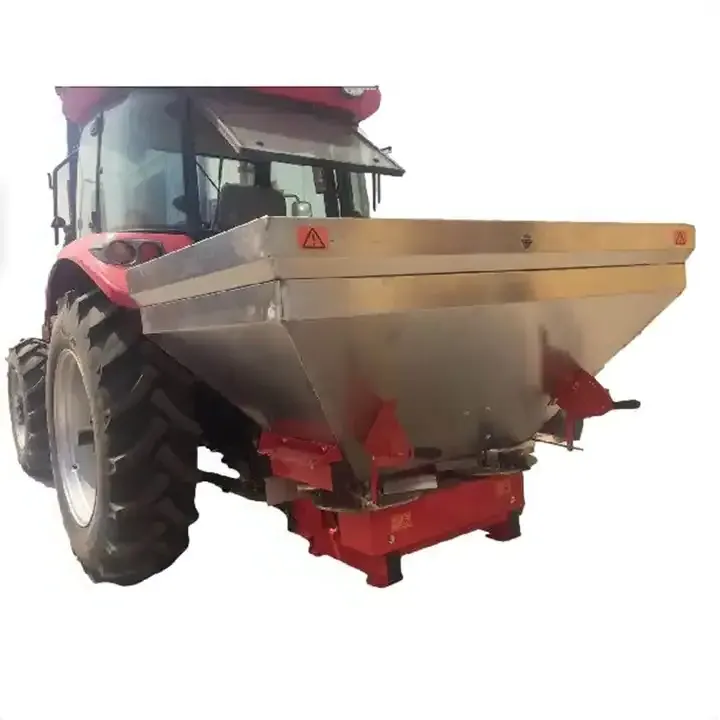 Its key selling point is its high productivity, made possible by its 600L capacity, which reduces the need for frequent refills, thereby saving time and energy. As a testament to its quality, a machinery test report is provided along with a video outgoing-inspection. This machine is also customizable, with color options available based on requirements.
Working Principle and Maintenance of the CDR-350 Tractor Fertilizer Spreader
The CDR-350 Tractor Fertilizer Spreader operates by broadcasting base fertilizer before plowing and seed after plowing. It features a three-pointed link for easy attachment and detachment from the tractor. Despite its advanced features, this machine boasts a simple structure, ensuring ease of maintenance and longevity of use.
Care should be taken to regularly check and replace the core component, the bearing, every six months. The machine should also be cleaned after use to prevent clogging and damage to the parts. Always store in a dry and cool place when not in use to prevent rusting and degradation.
Why Choose AGKNX's Agricultural Fertilizer Spreader Products?
With a strong focus on high productivity and reliability, AGKNX's agricultural fertilizer spreader products, like the CDR-350 Tractor Fertilizer Spreader, are designed to deliver superior performance and durability. They are packaged in an iron cage and shipped from QING DAO, CHINA, ensuring secure and efficient delivery. With a wide range of farming machinery and accessories, AGKNX is the go-to choice for all your farming needs.
Customers are encouraged to contact AGKNX to learn more about the products and how they can benefit their farming operations. With a dedicated team of experts on hand, AGKNX can provide personalized advice and solutions to meet your specific requirements.
About AGKNX Machinery Co., Ltd
AGKNX Machinery Co., Ltd. is a leading provider of agricultural machinery, committed to delivering innovative and reliable solutions to farmers worldwide. With more than ten years of experience in production, AGKNX boasts a comprehensive range of farming machinery, planting machinery, harvesting machinery, and associated accessories.
From rotary tillers and disc harrows to boom sprayers and fertilizer spreaders, AGKNX's products are renowned for their superior performance and quality. Recognizing the diverse needs of farmers, AGKNX also offers customized solutions, ensuring that every product meets the specific requirements of each customer.
With a team of 20 technical staff and five senior R&D personnel, AGKNX's commitment to innovation and excellence is unparalleled. The company also leverages advanced production technology and equipment to deliver high-quality, durable, and efficient farming solutions.
Whether you're a small-scale farmer or a large agricultural enterprise, AGKNX's agricultural machinery can help enhance your productivity and profitability.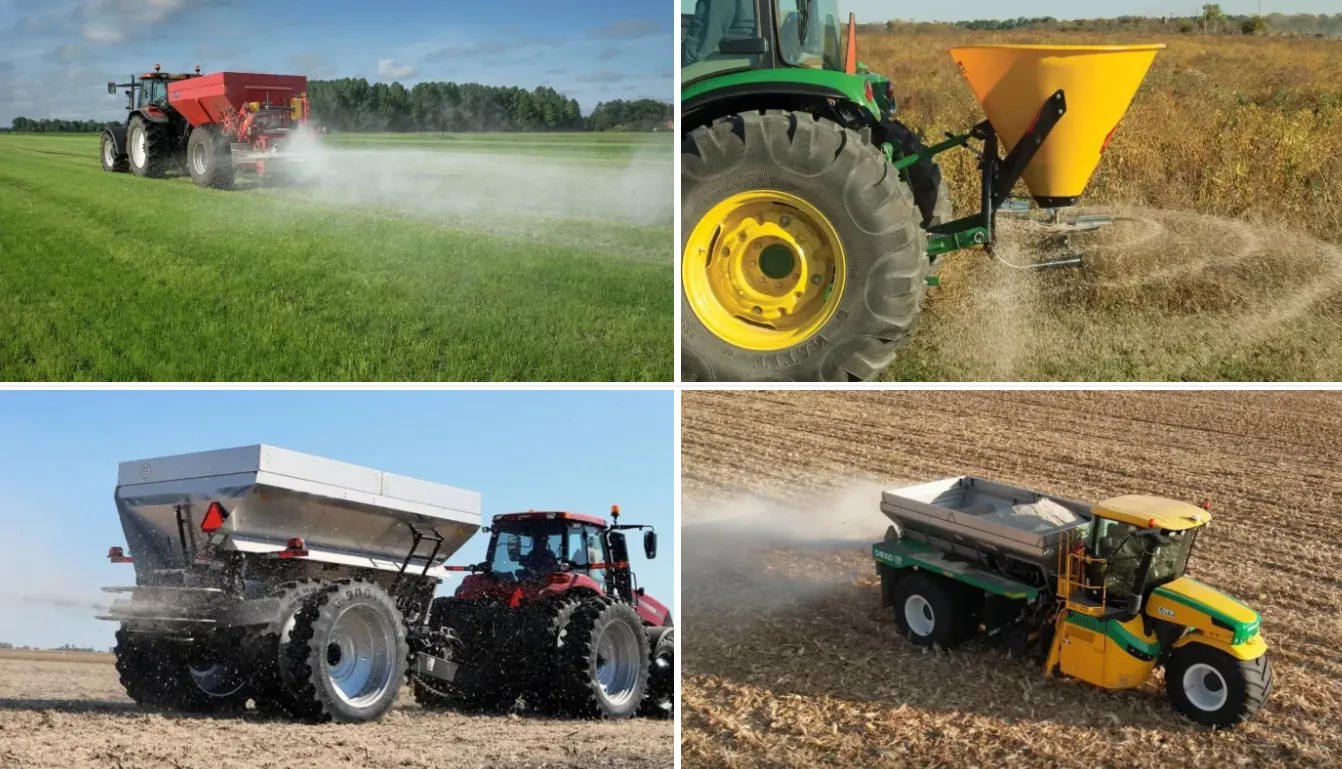 See the CDR-350 Tractor Fertilizer Spreader in Action
To better understand how the CDR-350 Tractor Fertilizer Spreader works, watch the video below: