Description
The Cha New Type Potato Digger is a state-of-the-art farming implement designed for high efficiency and productivity. This new product of 2021 is geared towards upping the game in potato, carrot, and garlic harvesting. The machine is ISO9001 certified, ensuring optimum quality and reliable performance. With a weight of 195kg and a dimension of 1800*1000*980MM, this mini harvester can fit perfectly into a variety of farm settings. Its working width is 600mm, and it can accommodate one row with a distance of 600-650mm. This potato harvester is designed to be driven by a tractor with power ranging from 18-30HP.
Features and Applications of the Cha New Type Potato Digger
The Cha New Type Potato Digger is a mini harvester with a gear drive system. It is engineered for high productivity, making it a key selling point for farmers who want to maximize their harvest. The machine is designed for harvesting potato, carrot, garlic, and other crops with underground stems. This versatile harvester is not only efficient but also ensures a low breakage rate, resulting in a high yield of quality produce. The potato digger is also equipped with core components, including gear, gearbox, and bearing, all of which come with a 1-year warranty.
Working Principle, Installation, and Maintenance of the Cha New Type Potato Digger
The Cha New Type Potato Digger operates by digging into the soil to unearth the crops. The machine's blades cut through the soil while the chain system conveys the uplifted earth and crops onto a sieving mechanism. This process separates the crops from the soil, leaving the produce on the surface for collection. Installation requires hitching the harvester to a tractor and adjusting the settings as per the crop and field conditions. Maintenance involves regular cleaning after use, periodic checks on the gear, gearbox, and bearing, and timely part replacements as needed.
The Advantage of Choosing AGKNX's Agricultural Potato Harvester Products
AGKNX's agricultural potato harvester products are designed to offer solutions to farming challenges. With high productivity and efficiency, these machines help farmers increase their yield and profits. AGKNX products are backed by engineers available to service machinery overseas and video technical support. The company also provides after-warranty service, ensuring that farmers continue to benefit from using their products. The Cha New Type Potato Digger is but one example of AGKNX's commitment to quality and service.
About AGKNX Machinery Co., Ltd.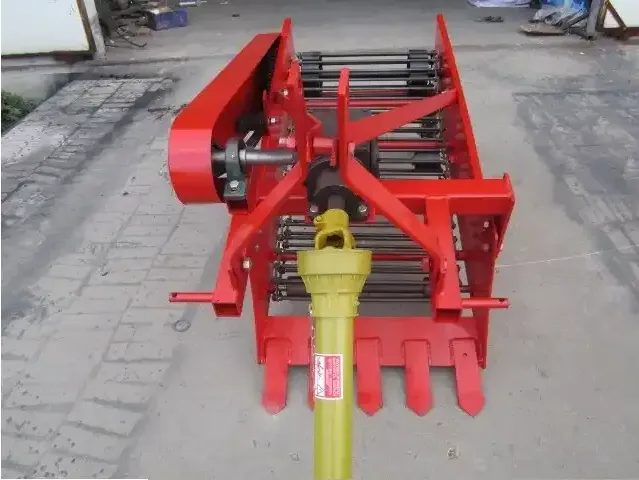 AGKNX Machinery Co., Ltd. is a leading company specializing in the research, development, and manufacture of agricultural machinery. With a team of experienced technical staff and advanced production technology, AGKNX offers a wide range of high-quality products including rotary tillers, PTO shafts, furrow ploughs, box scraper, boom sprayers, fertilizer spreaders, potato planters, potato harvester, sickle bar mowers, rotary mower, flail mower, and more. AGKNX's products are known for their reliability, excellent performance, and extensive specifications, making them the preferred choice for farmers across the globe.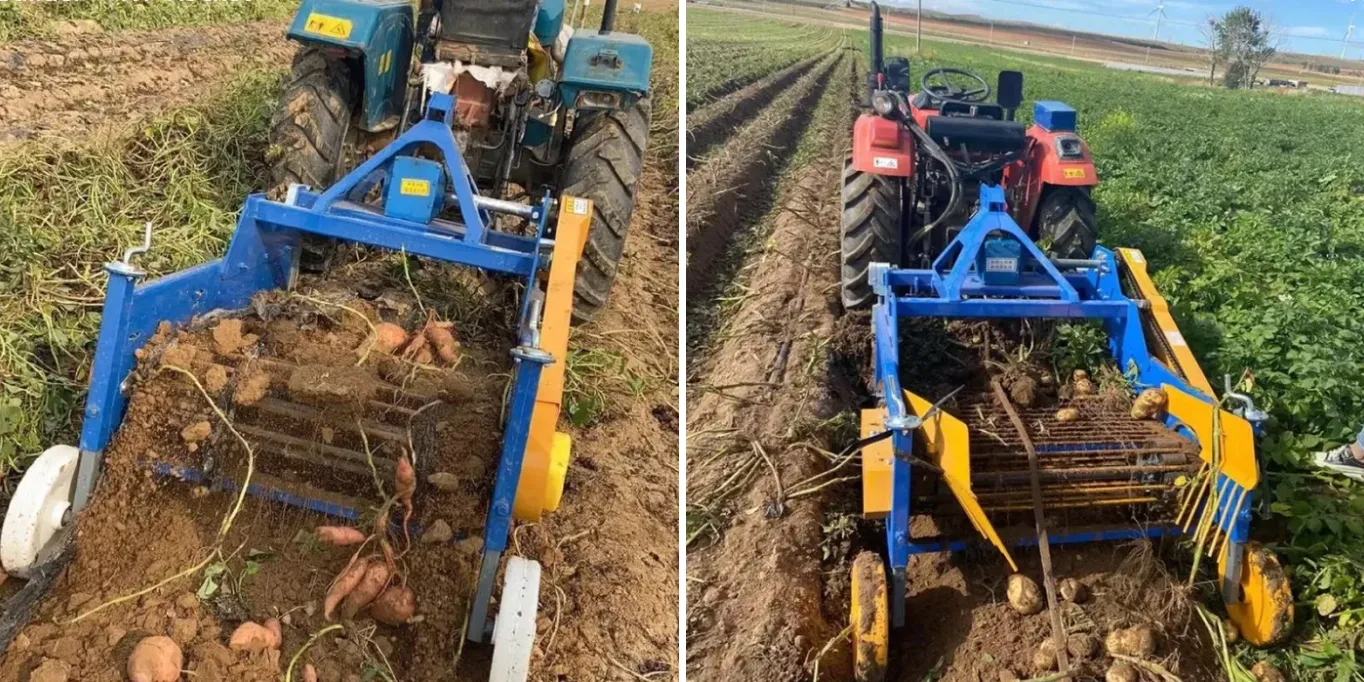 See the Cha New Type Potato Digger in Action
Experience the efficiency and high productivity of the Cha New Type Potato Digger by watching our product video. Click the link below to view.