Description
Discover the economical solution to your farming needs with our Cheap Precise Vegetable Planter Small Tractor Seeder. Designed for farm use, this innovative piece of machinery is ideal for planting potatoes. With a weight of 160 KG and dimensions of 1950*1650*1413mm, this robust piece of agricultural machinery offers high productivity. The planter is a new product for 2020 and comes with a one-year warranty and six months warranty on core components. The planter is designed to work efficiently with a power range of 20-40HP and is capable of planting one row of potatoes with a spacing of 50-85cm.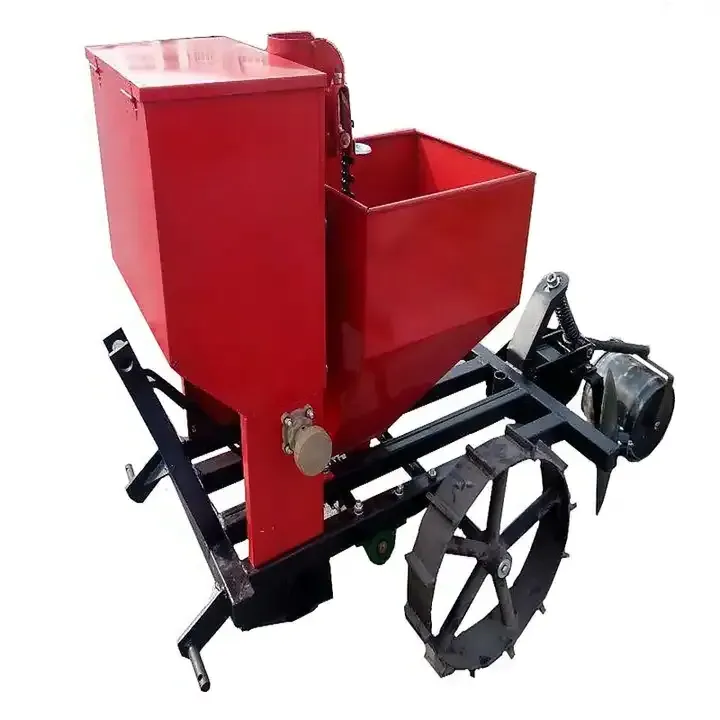 Understanding the Vegetable Planter Small Tractor Seeder
The Vegetable Planter Small Tractor Seeder is a highly specialized piece of equipment designed to streamline the process of planting potatoes. This machine is designed with high precision to ensure that each potato is planted at the exact right depth and spacing, ensuring optimal growth and yield. The planter is capable of working at an efficiency of 0.8ha/h, making it a highly productive choice for any farm. The machine is designed to be mounted on a tractor using a three-point linkage system, making it easy to operate and maneuver. The model of this planter is 2CM-1, and the color can be customized according to the customer's request.
Working Principle and Maintenance of the Vegetable Planter Small Tractor Seeder
The Vegetable Planter Small Tractor Seeder operates by distributing the potatoes from the planter's hopper into the furrow created by the machine. The potatoes are then covered with soil and the subsequent row is marked for the next planting. Installation is straightforward with a three-point mounting system that attaches to a small tractor. Unloading simply involves removing the attachment and emptying the hopper. Regular maintenance such as cleaning after use, checking for worn or damaged parts, and storing in a dry place will ensure the longevity of the machine. A video technical support service is provided for after-sales service.
Why Choose AGKNX's Agricultural Potato Planter Products?
At AGKNX, we are committed to providing high-quality, durable, and affordable agricultural machinery. Our Vegetable Planter Small Tractor Seeder is an example of our commitment to innovation and quality. We understand the unique challenges of farming, and we strive to provide solutions that increase productivity, reduce labor, and maximize profitability. We invite you to learn more about our products, and encourage you to contact us for any inquiries or to make a purchase.
About AGKNX Machinery Co., Ltd.
AGKNX Machinery Co., Ltd. has been engaged in the research and development of agricultural machinery such as rotary tillers, PTO shafts, furrow ploughs, box scrapers, boom sprayers, fertilizer spreaders, potato planters, sickle bar mowers, rotary mowers, flail mowers, disc harrows, disc ploughs, disc blades, disc ridgers, plough blades, agricultural cultivators, potato harvesters, agricultural trailers, corn seeders, wheat seeders, vegetable seeders, harvest machines, post hole diggers, wheat seeders, corn seeders, agricultural subsoilers, and soil-loosening shovels.
With a team of more than 100 employees, including 20 technical staff and five senior R&D personnel, we are equipped to provide high-quality, innovative machinery to meet the diverse needs of our customers.
Our products are sold all over the country and are exported to many countries and regions in Europe, America, Africa, the Middle East, and Southeast Asia all year round.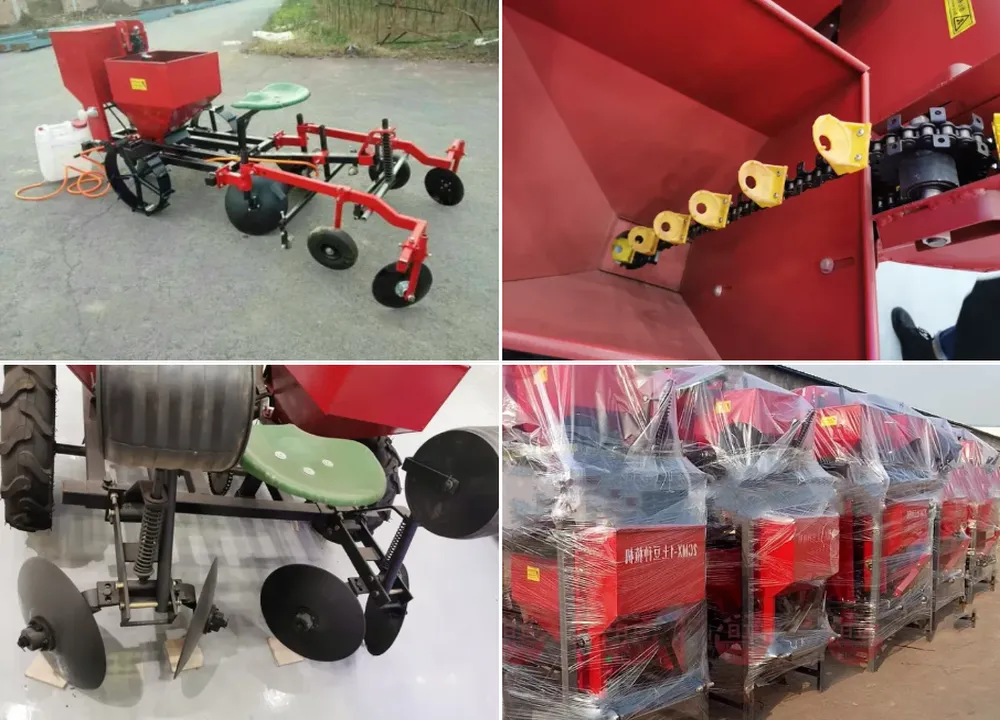 Watch the Product Video
For a more detailed look at our Vegetable Planter Small Tractor Seeder in action, watch our product video below: