Description
The China agricultural tractor 3 point mounted 500L tank boom sprayer is a key piece of agricultural machinery that caters to the needs of agricultural productivity. A pump sprayer type, it's primarily used in agriculture and is particularly suited for farm use. Its critical component is the bearing, and it weighs approximately 175 KG. The machine has a diameter of 140 cm and is a popular choice among farmers. The product is new, has a warranty of six months, and its core components also have a six-month warranty. The primary selling point of this product is its high productivity.
The Advantages and Applications of the Boom Sprayer
The Pressure Tractor Boom Sprayer is a versatile machine that offers high productivity. With a capacity of 500L, it can cover a large area in a short time, making it an efficient choice for large-scale farming operations. It's powered by a ??50hp engine and can spray up to a width of 10m. This machine can be customized in different colors, and it comes with ISO9001 certification, guaranteeing its quality and reliability.
The boom sprayer is primarily used in the agricultural sector specifically for the purpose of spraying fertilizers, pesticides, or herbicides on crops. Its wide spray width and high capacity make it suitable for use in large farms.
The Working Principle of the Boom Sprayer
The boom sprayer works by pumping the liquid from the tank through a series of tubes to the nozzle, which then sprays the liquid onto the crops. The spraying process can be adjusted according to the needs of the crops, the type of liquid being sprayed, and the weather conditions.
Installation and unloading of the boom sprayer are relatively straightforward processes. The machine is mounted onto the tractor using a three-point linkage system. It is recommended that the machine undergo regular maintenance checks to ensure its optimal performance and longevity.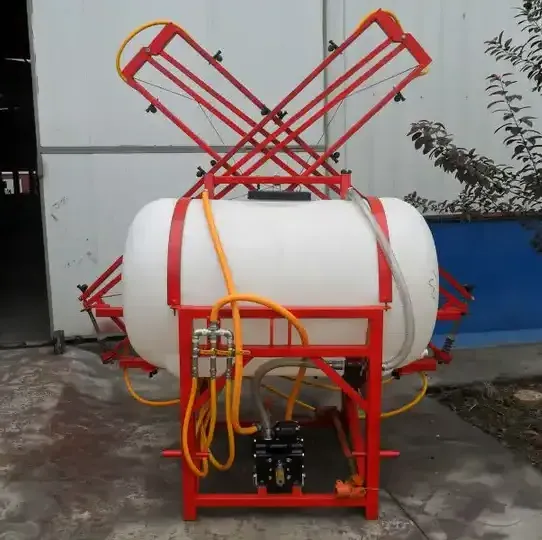 Why Choose AGKNX's Agricultural Boom Sprayer Products?
AGKNX's agricultural boom sprayer products stand out in the market due to their high productivity and quality. The company offers a six-month warranty on the product and its core components and provides a machinery test report to ensure its performance and reliability. The company also offers after-sale services and customer support to ensure customer satisfaction.
AGKNX Machinery Co., Ltd. has a wide array of agricultural machinery products to cater to various farming needs. Not only does the company manufacture the tractor-mounted boom sprayer, but it also produces rotary tillers, PTO shafts, disc harrows, disc ploughs, disc blades, rotary tillers, box scraper, sickle bar mowers, and other farming equipment.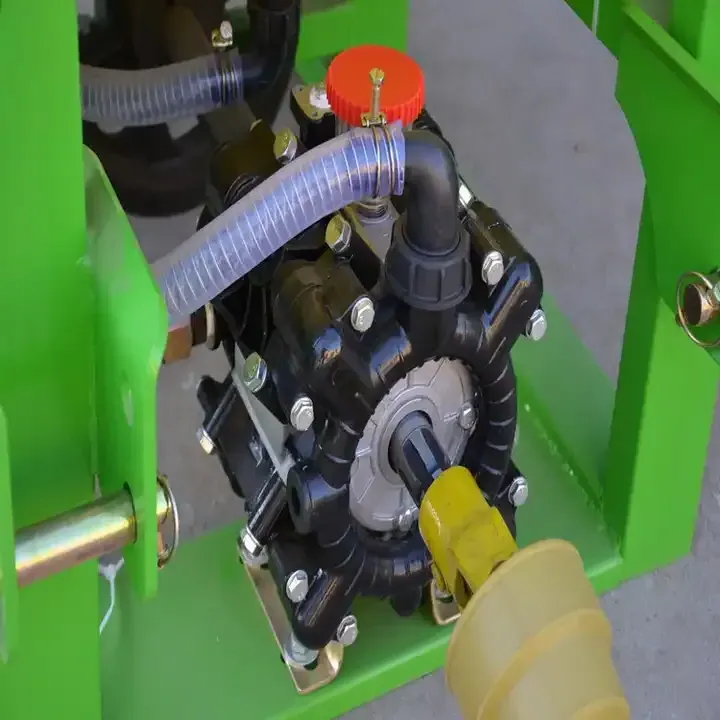 About AGKNX Machinery Co., Ltd.
AGKNX Machinery Co., Ltd. is a leading manufacturer of agricultural machinery, specializing in rotary tillers, PTO shafts, disc harrows, disc ploughs, disc blades, rotary tillers, box scraper, sickle bar mowers, rotary mower, flail mower, boom sprayers, fertilizer spreaders, furrow ploughs, potato planters, plough blades, agricultural cultivators, potato harvester, agricultural trailers, corn seeder, wheat seeder, vegetable seeder, harvest machines, post hole digger, wheat seeders, corn seeders, agricultural subsoiler, and soil-loosening shovels.
The company has more than 100 employees, including 20 technical staff members and five senior R&D personnel. It boasts advanced casting, forging, machining, heat treatment, and lacquering production lines, and uses CAD computer-aided design systems. AGKNX's products are sold all over the country and exported to many countries and regions in Europe, America, Africa, the Middle East, and Southeast Asia all year round.