Description
The China factory proudly presents an efficient, small potato harvester for sale, specifically designed for Australian conditions. This brand new machine is compact yet mighty, with a tractor power of 30 – 40 HP. It is a quintessential tool for farms, optimized for potato harvesting, and is capable of working a single row at a time.
Product Details and Features
The harvester, model 4U-600, boasts a working width of 600 mm and a row distance of 600 – 900 mm. It weighs a manageable 195 KG and is certified under ISO9001-2000. The mini harvester features a gear drive system and has a dimension of 1500*800*400mm. Its key selling points include high productivity and a warranty of one year. It comes with a machinery test report and a one-year warranty for core components, which include bearings.
Working Principle and Usage
The potato harvester works by being hitched to a tractor and driven through the potato rows. It digs up the potatoes and separates them from the soil using a series of screens and chains. Moreover, it is easy to install and unload. Maintenance involves regular cleaning after use, ensuring the chains are well-oiled, and timely replacement of worn-out parts.
Enhancing Agricultural Productivity with AGKNX??s Potato Harvester
Increase your farm's yield with AGKNX's potato harvester. This machinery guarantees high productivity, making your harvesting process faster and more efficient. Do not let this opportunity slip away. Get in touch with us and purchase this extraordinary machine.
Why Choose AGKNX's Agricultural Potato Harvester Products?
AGKNX Machinery Co., Ltd. is a reputable company with years of experience in the research and development of agricultural machinery. We offer a wide range of products from rotary tillers, PTO shafts, furrow ploughs, box scrapers, boom sprayers, to potato planters and harvesters. Our products are known for their excellent performance, reliability, and quality.
About AGKNX Machinery Co., Ltd.
We have a team of highly skilled technical staff and R&D personnel who are dedicated to designing and developing top-quality agricultural machinery. We utilize advanced technologies such as CAD for our designs, and our production line includes lathing, milling, planing, stamping, cutting plate, and electric welding. We are committed to providing the best products and all-aspect services to our esteemed clients.
Our Impressive Product Range
Our extensive product range includes farming machinery, planting machinery, harvesting machinery, and their accessories. All our products are complete in specifications, excellent in performance, and reliable in quality.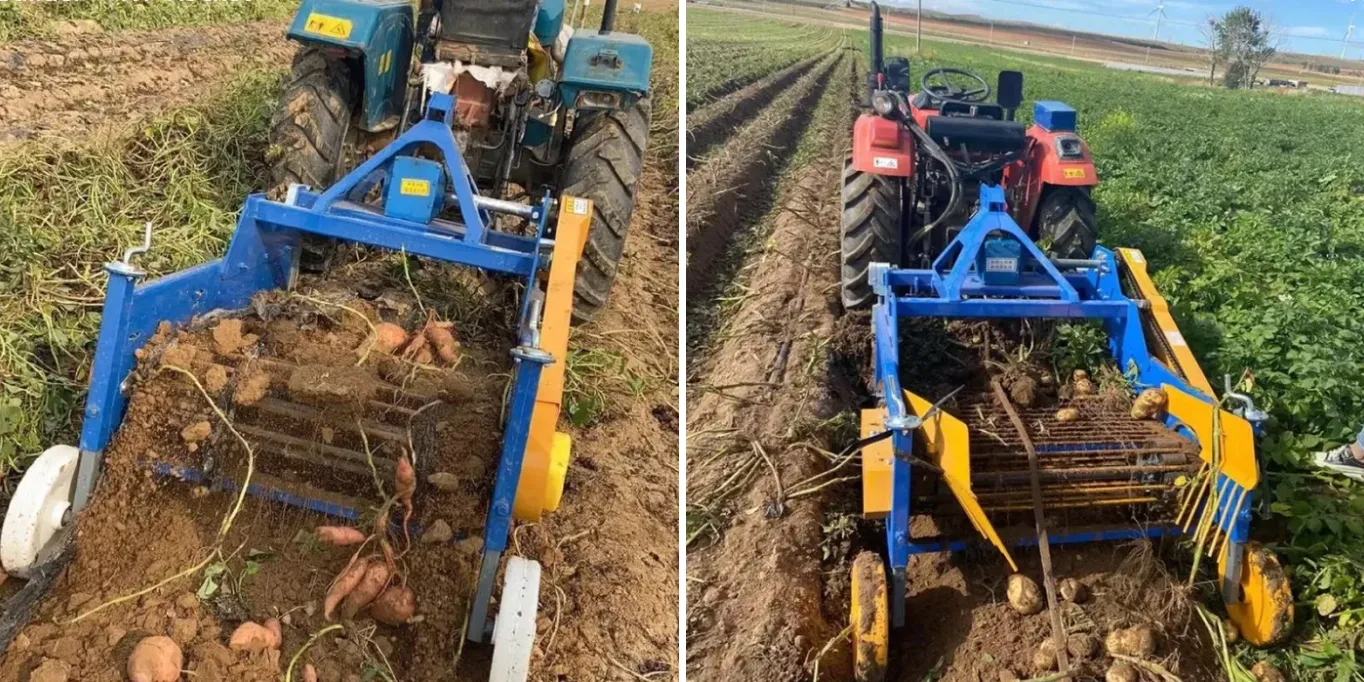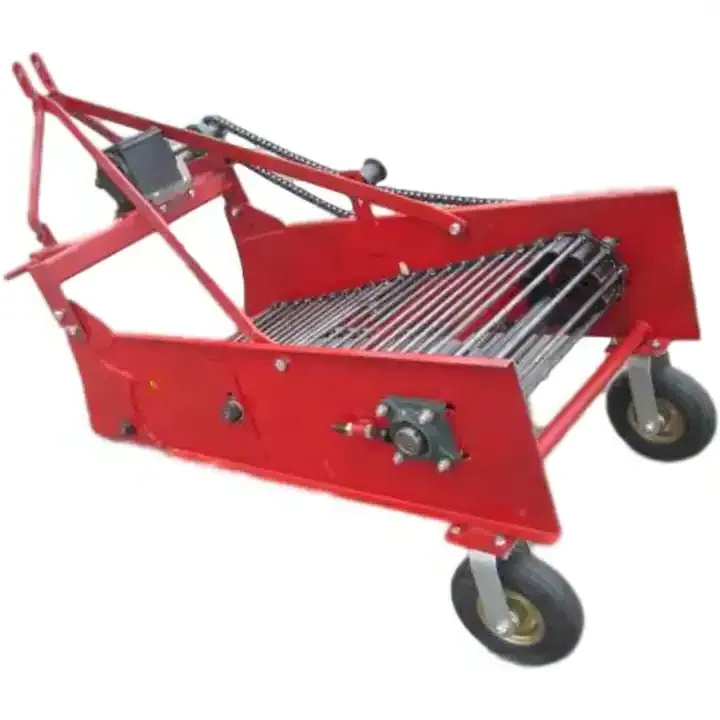 Learn More About Our Potato Harvester
For a closer look at our potato harvester, watch the video below. It provides a detailed walkthrough of the product, demonstrating its features and operation.