Description
Introducing the high productivity and high-quality Fertilizer Spreader Machinery supplied by China Factory. This new 2020 product is ideal for Farms and comes with a year's warranty on core components. Its robust build features a gearbox as the core component and is designed for high productivity in agricultural settings. The machine's capacity is impressive, with a production capacity of 0.79ha/h and a hopper capacity of 600L. Engineered with Q235 steel or plastic, this machinery ensures durability and high performance.
Features and Applications of Fertilizer Spreader Machinery
The Fertilizer Spreader Machinery is an essential agricultural tool designed for high productivity and efficiency. It comes with a gearbox as the core component, ensuring reliability and durability. The machinery??s unique selling point lies in its high productivity. It boasts a production capacity of 0.79ha/h and a hopper capacity of 600L, making it ideal for large-scale farming operations.
Moreover, the spreading width of the machine ranges from 6-8m, and it can be matched with a power range of 25-40hp. It features a three-pointed mounted linkage and operates at a PTO shaft speed of 540rpm/min. Its compact dimensions (L*W*H: 1250*1250*1200mm) and lightweight (70-75kg) allow for easy maneuverability and storage.
Installation, Operation, and Maintenance of Fertilizer Spreader Machinery
The Fertilizer Spreader Machinery is easy to install, operate, and maintain. It comes with a comprehensive user manual detailing the installation process, operational guidelines, and maintenance precautions. It's important to follow these guidelines to ensure the machinery's longevity and optimal performance.
Regular cleaning and maintenance of the machinery are essential to prevent potential damage and prolong its lifespan. The core components, particularly the gearbox, should be regularly checked and serviced to ensure smooth operation. Moreover, the machinery comes with a one-year warranty, providing users with peace of mind and protection against any manufacturing defects.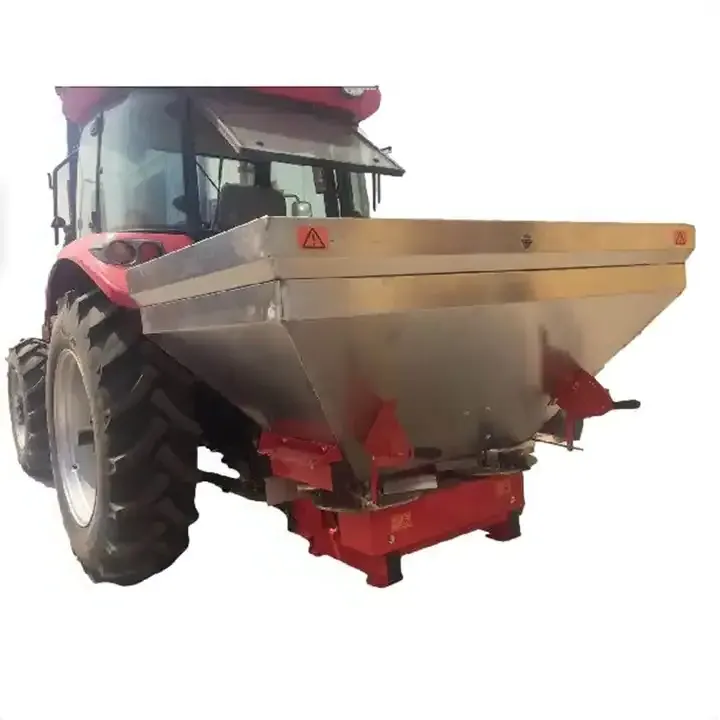 Why Choose AGKNX's Fertilizer Spreader Machinery?
AGKNX's Fertilizer Spreader Machinery is a top-tier product that guarantees high productivity and performance. It is designed with the latest technology, ensuring it meets the highest standards of quality and efficiency. The machinery's robust design and durability make it the perfect investment for farmers seeking to enhance their productivity and operational efficiency.
Beyond its superior performance and durability, AGKNX offers exceptional after-sales service, including a two-year warranty and free spare parts for easy-damage components. Moreover, AGKNX accepts flexible payment methods, including T/T and L/C at sight.
About AGKNX Machinery Co., Ltd.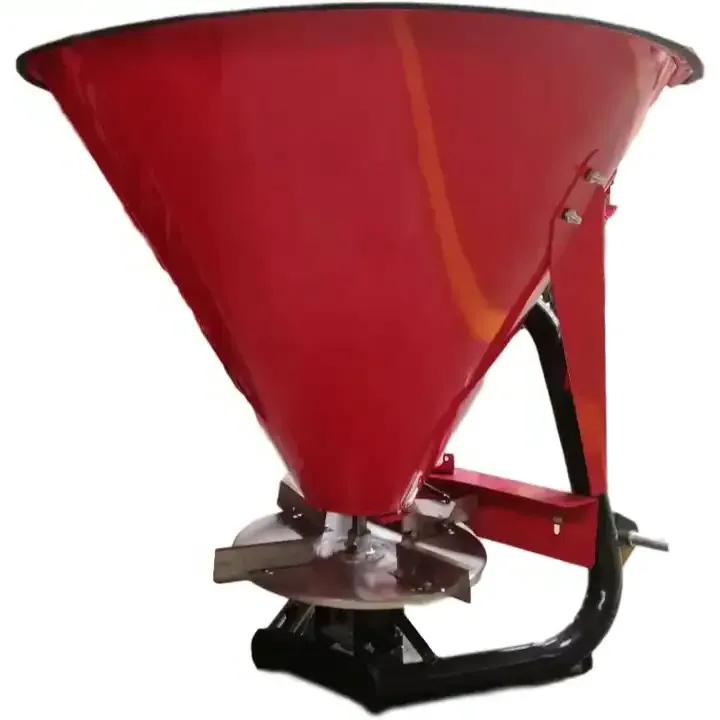 AGKNX Machinery Co., Ltd. has been a leading manufacturer in the agricultural machinery industry for over a decade. The company specializes in the production of various agricultural machines, including but not limited to rotary tillers, PTO shafts, disc harrows, disc ploughs, and fertilizer spreaders. With over 100 skilled employees, including 20 technical staff and five senior R&D personnel, AGKNX Machinery Co., Ltd. provides high-quality products that are reliable and durable.
Our products are widely recognized for their superior performance and are exported to many countries and regions in Europe, America, Africa, the Middle East, and Southeast Asia. We are committed to providing our customers with the best products and services, ensuring their satisfaction and success.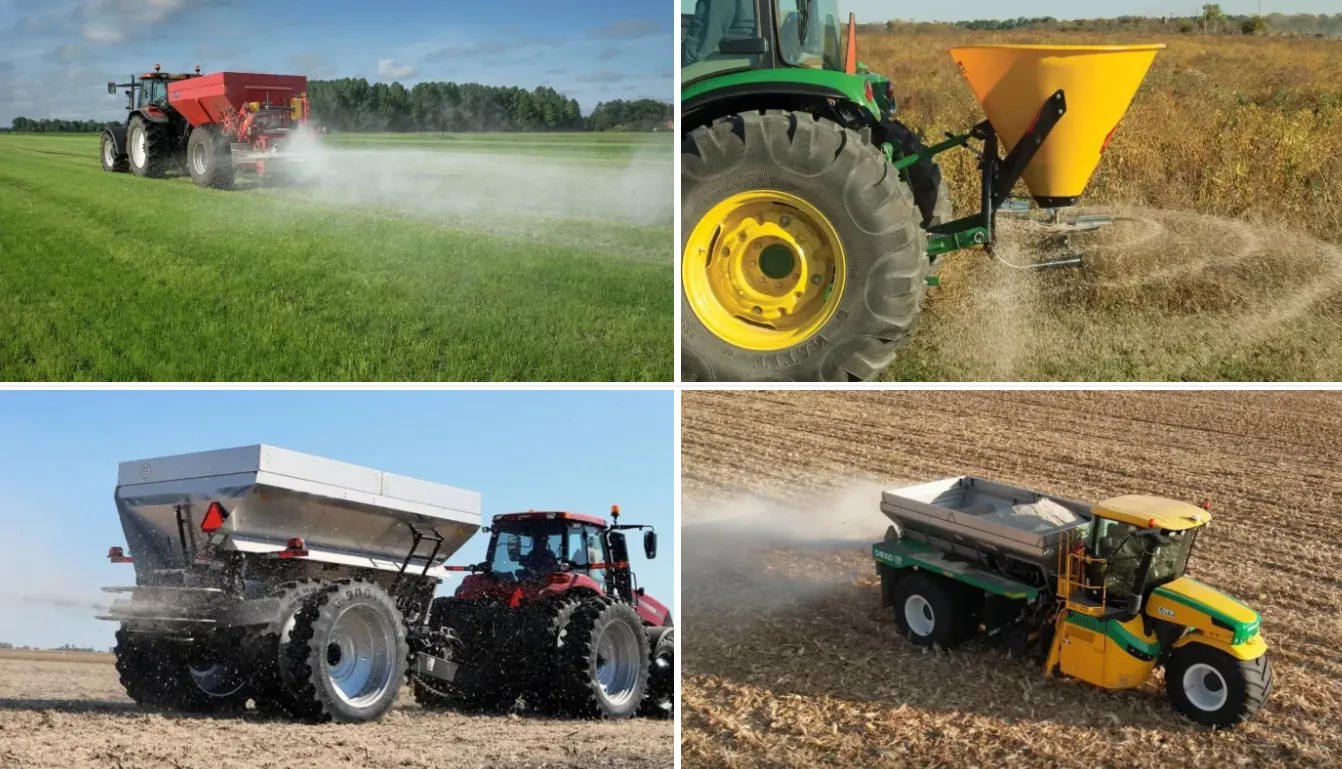 See Our Fertilizer Spreader Machinery in Action
To learn more about our Fertilizer Spreader Machinery and see it in action, check out our video tutorial. You will get a better understanding of its operation, features, and benefits.