Description
Introducing the tractor-trailed truck manure spreader, a premium product brought to you by AGKNX Machinery Co., Ltd. This high-quality machine is perfectly suited for use in the farming industry and has been designed with productivity and efficiency in mind. This new 2020 product, complete with a one-year warranty, is geared towards fertilizer spreading applications and boasts a production capacity of 1.0ha/h with a power range of 100-150hp. Furthermore, it has a substantial capacity of 10m3 and is specifically designed to be compatible with organic fertilizer and animal waste.
Features and Applications of the Tractor Trailed Truck Manure Spreader
The tractor-trailed truck manure spreader is a versatile machine with a host of features tailored to meet the demands of modern farming. It comes with high-quality bearings and gears, ensuring durability and long-term performance. The spreader is designed to handle a wide spread width of 8-10m and features two 15-19.5 type tires, providing optimal stability during operation.
Designed for farms, the spreader is suitable for spreading organic fertilizer and animal waste, making it an essential tool for sustainable farming. The spreader is also trailed by a tractor, making it easy to operate and manage.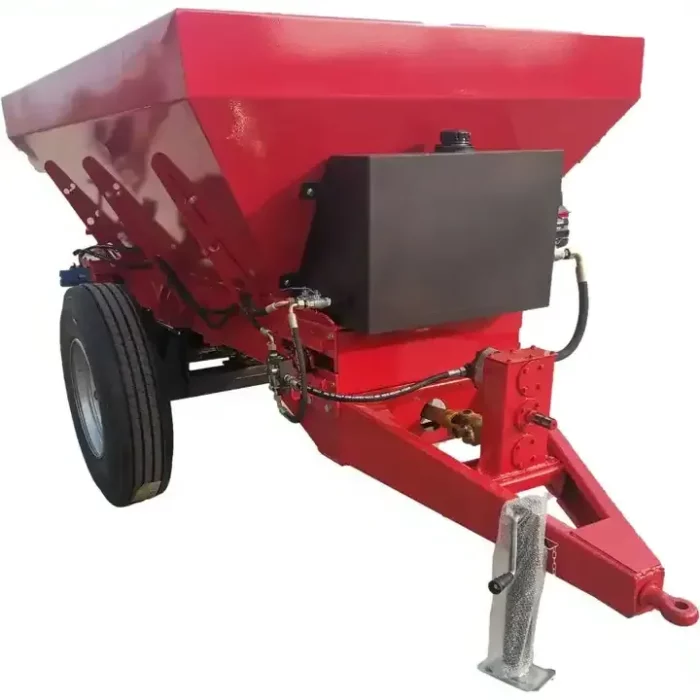 Operating the Tractor Trailed Truck Manure Spreader
The manure spreader operates by dispersing fertilizer, sand, or salt from the container at the bottom of the device to a propeller at the tail. This propeller then scatters the material as it rotates. The spreader can be easily connected to various types of tractors, ensuring a uniform spread. Installation and unloading are straightforward, and detailed instructions are provided with the product. Regular maintenance, such as checking and replacing bearings and gears, is essential to ensure the prolonged life and optimal performance of the spreader.
Why Choose AGKNX's Agricultural Fertilizer Spreader Products?
AGKNX Machinery Co., Ltd. is a leading manufacturer in the realm of agricultural machinery. With a wealth of experience spanning over 20 years, we are committed to producing high-quality, reliable, and efficient products that cater to the diverse needs of our customers across various industries. Our tractor-trailed truck manure spreader is a testament to our dedication to quality and innovation.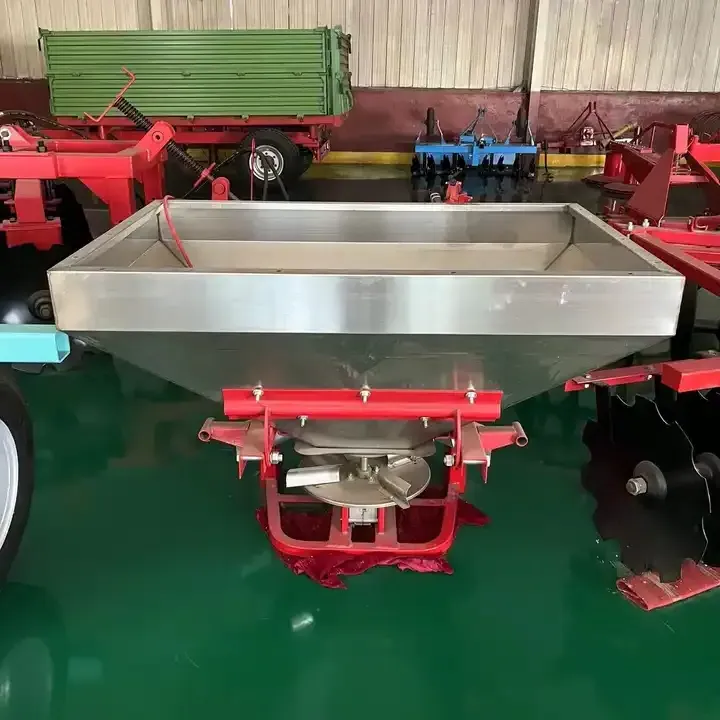 Our agricultural fertilizer spreader products are designed with the user in mind. They are easy to install, operate, and maintain. We also offer excellent after-sales service and spare parts availability. Don??t hesitate to contact us or learn more about our products.
About AGKNX Machinery Co., Ltd.
AGKNX Machinery Co., Ltd. has been engaged in the research and development of agricultural machinery for more than two decades. We specialize in a wide range of products, including rotary tillers, PTO shafts, disc harrows, disc ploughs, disc blades, disc ridgers, rotary tillers, furrow ploughs, and more. Our company boasts over 100 employees, including 20 technical staff and five senior R&D personnel.
Our production technology is strong, and the equipment is advanced, including lathing, milling, planing, stamping, cutting plate, and electric welding. We primarily produce farming machinery, planting machinery, and harvesting machinery, along with their accessories. Our products are sold all over the country and exported to various countries and regions in Europe, America, Africa, the Middle East, and Southeast Asia.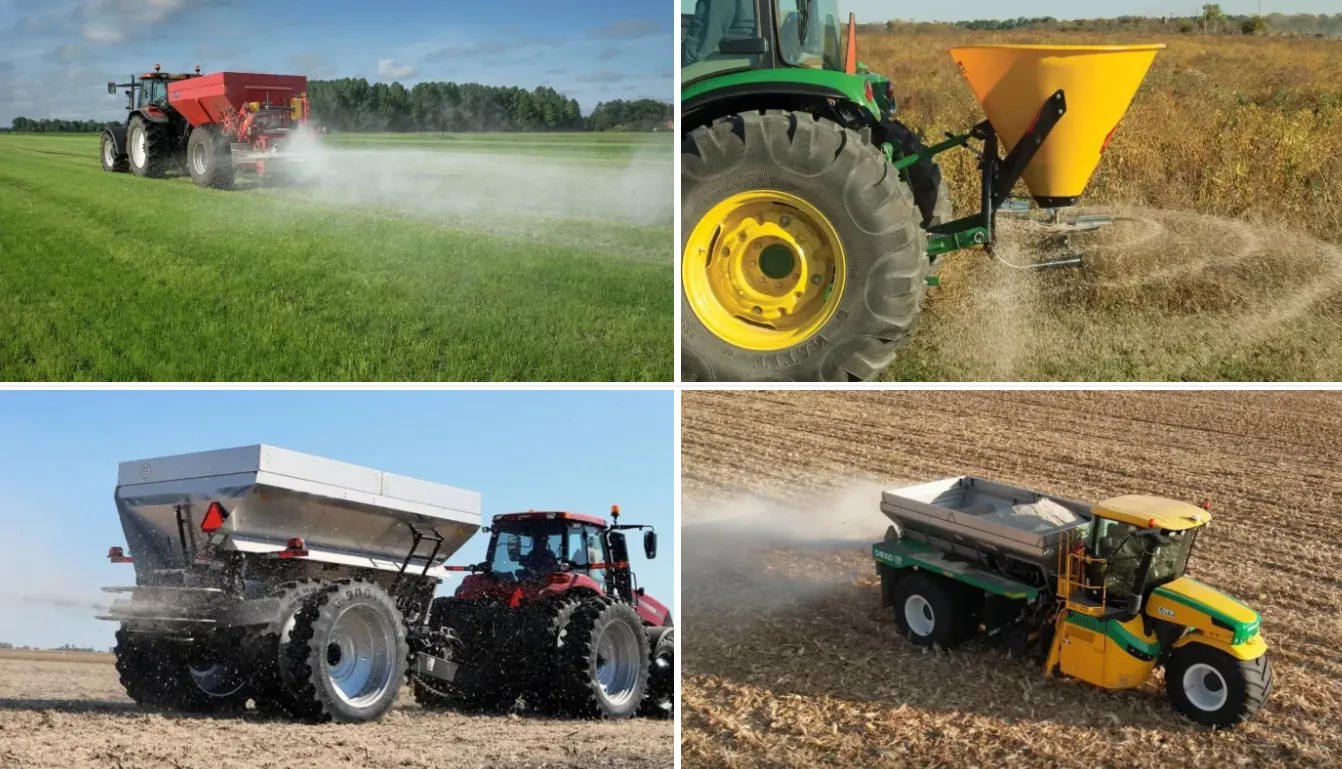 Check Out Our Product in Action
Interested in seeing the tractor-trailed truck manure spreader in action? Watch the video below to see how this machine operates and the many benefits it offers to the farming industry.