Description
Discover the power and efficiency of the new type Potato Digger Hook Chain from China, now available for sale. This innovative machine is designed to revolutionize the harvesting of underground stem crops such as potatoes, carrots, garlic, sweet potatoes, and peanuts. It delivers high productivity with its gear drive mechanism and is powered by a tractor with 18 – 30 HP. Its compact size and singular row design make it a perfect fit for small and medium-sized farms.
Features and Applications of the Potato Digger Hook Chain
The Potato Digger Hook Chain sports a working width of 600 mm, with a row distance of 600 – 650 mm, making it adept at harvesting crops planted in neat rows. It weighs 195 KG and its dimensions are 1800*1000*980MM, making it compact and easy to handle. The machine has an ISO9001 certification, guaranteeing its quality and reliability. Its core components include a gear, gearbox, and bearing, all of which are covered under a one-year warranty. This machine is a new product for 2021 and boasts high productivity as one of its key selling points.
Understanding the Working Principle of the Potato Digger Hook Chain
The Potato Digger Hook Chain utilizes a gear drive mechanism for operation. It is attached to a tractor, which provides the necessary power for the machine to operate. As the tractor moves, the hook chain digs into the soil, gently lifting the potatoes or other crops and separating them from the soil. The crops are then collected in a container for easy collection. Installation and unloading of this machine is straightforward, and it comes with video technical support for any troubleshooting needs. To ensure the longevity of the machine, regular maintenance, such as checking and replacing the gear, gearbox, and bearing, is recommended.
Why Choose AGKNX's Agricultural Potato Harvester Products?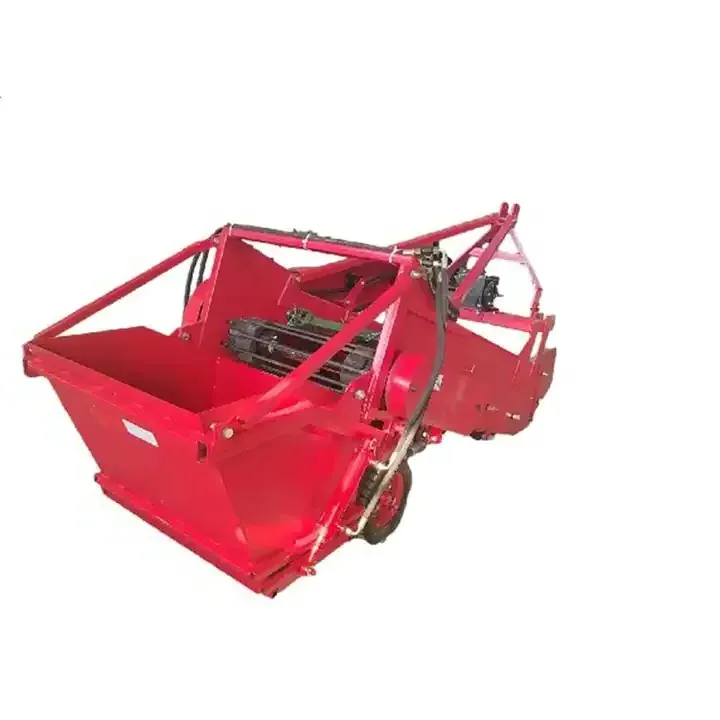 AGKNX's agricultural potato harvester products are a testament to the company's commitment to innovation and quality. Our products are designed with the latest technology to ensure high productivity and efficiency. With a one-year warranty and after-sales service that includes engineers available to service machinery overseas, customers can be assured of the reliability of our products. We invite you to explore our range of potato harvester products and experience the difference that quality and innovation can make.
About AGKNX Machinery Co., Ltd.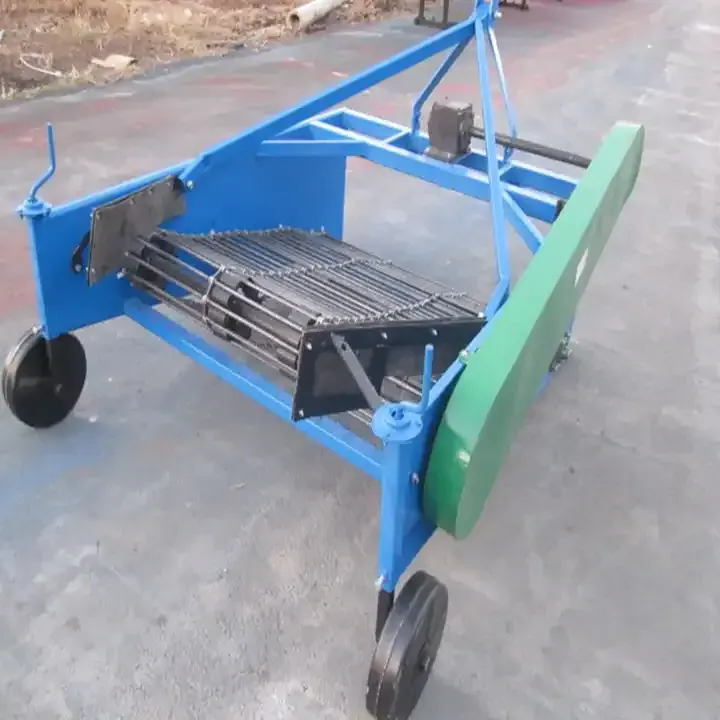 AGKNX Machinery Co., Ltd. is a leading manufacturer of agricultural machinery, with a broad range of products including rotary tillers, PTO shafts, furrow ploughs, box scraper, boom sprayers, fertilizer spreaders, potato planters, and potato harvesters, among others. Our team of over 100 employees, including 20 technical staff and five senior R&D personnel, are dedicated to creating products that meet the needs of modern farming practices. With over ten years of experience in the industry, we have developed a reputation for quality, reliability, and innovation. Our products are sold all over the country and are exported to many countries and regions in Europe, America, Africa, the Middle East, and Southeast Asia all year round.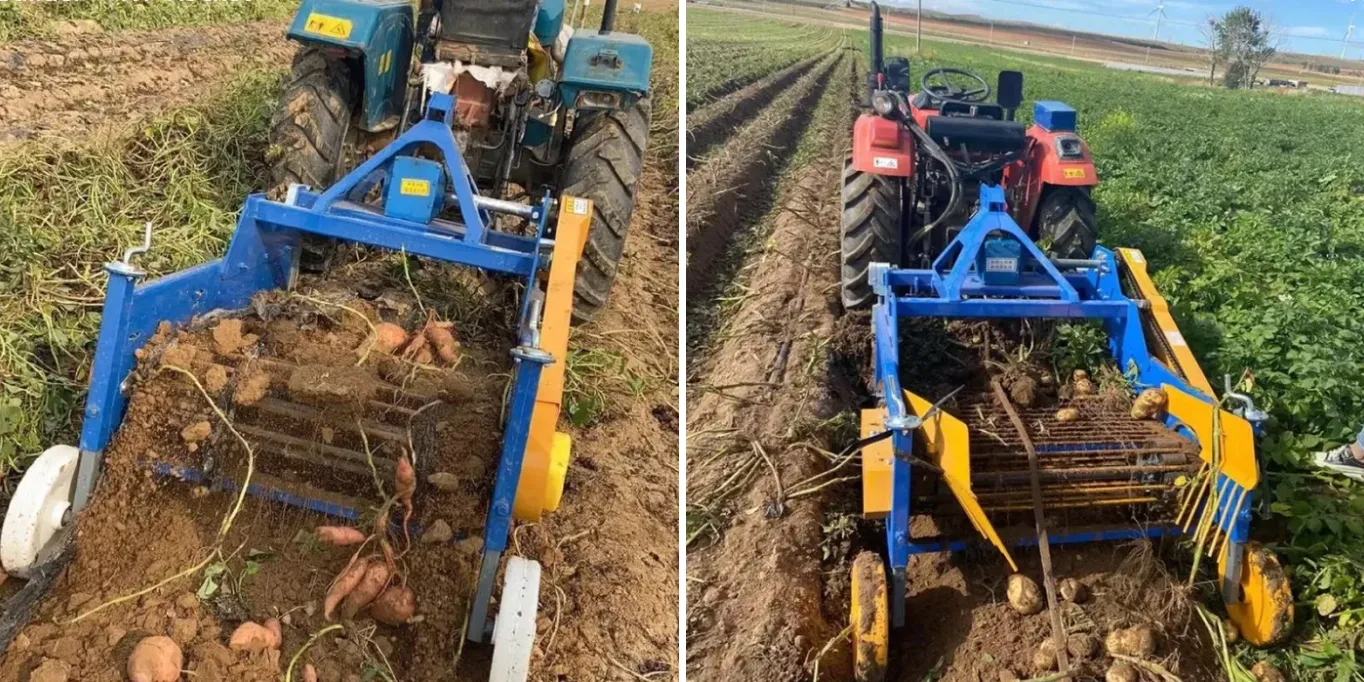 See the Potato Digger Hook Chain in Action
To get a better understanding of how the Potato Digger Hook Chain works, watch this informative video that shows the machine in action.