Description
The Combine Harvester Sweet Small Potato Digger is a game-changer in the agricultural industry, particularly in the realm of small-scale farming and gardening. This impressive machinery is designed with high productivity in mind, suitable for use with tractors, and brand new to the market in 2023. It boasts a 1-year warranty and a lightweight frame of 180 kg for increased mobility and efficiency. The core component of this harvester is its durable and efficient gearbox, ensuring smooth operation and a long lifespan.
Features and Applications of the Combine Harvester Sweet Small Potato Digger
The Combine Harvester Sweet Small Potato Digger is loaded with features aimed at optimizing your harvesting process. It is equipped with a robust gearbox that ensures the machine operates smoothly and efficiently. The harvester is designed to work with tractors, making it an ideal addition to your existing farming equipment. It has a lightweight frame of 180 kg, which allows for easy maneuverability and less strain on your tractor.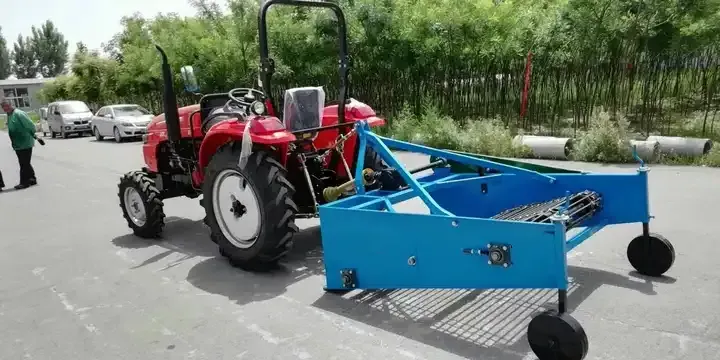 With its high productivity as a key selling point, this machine is perfect for various industries where small potato harvesting is required. Its impressive 1-year warranty covers the core components, providing you peace of mind and security in your investment.
Working Principle, Installation, Unloading, and Maintenance
The working principle of the Combine Harvester Sweet Small Potato Digger revolves around its core component – the gearbox. This vital part ensures the smooth running of the machine, enabling it to dig and harvest potatoes efficiently. Installation is a straightforward process, designed to easily attach to your tractor. Unloading after harvest is also simplified with the machine's design.
Regarding maintenance, it's crucial to regularly check the gearbox and other components for any signs of wear and tear. Regular cleaning after use is also recommended to keep the machine in optimal condition. Remember, proper maintenance not only prolongs the life of your harvester but also ensures high productivity.
Why Choose AGKNX's Agricultural Potato Harvester Products?
When you choose AGKNX's Agricultural Potato Harvester products, you're investing in quality, efficiency, and a brand renowned for excellence. AGKNX has been in the industry since 2006, consistently delivering top-notch agricultural machinery to satisfied customers across Western Europe, North America, Southeast Asia, South America, Africa, the Middle East, and Eastern Europe.
Our Agricultural Potato Harvester stands out for its high productivity, advanced gearbox technology, and the comprehensive 1-year warranty. We pride ourselves on our after-sales service, ready to support and guide you in maximizing the benefits of your harvester.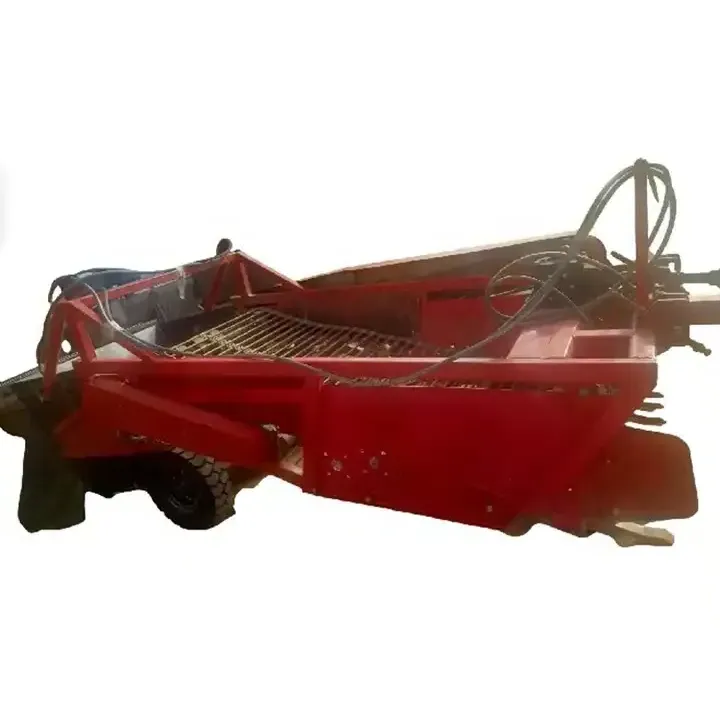 About AGKNX Machinery Co., Ltd.
AGKNX Machinery Co., Ltd. has been committed to the research and development of agricultural machinery such as rotary tillers, PTO shafts, furrow ploughs, box scrapers, boom sprayers, fertilizer spreaders, potato planters, potato harvesters, sickle bar mowers, rotary mowers, flail mowers, disc harrows, disc ploughs, disc blades, disc ridgers, plough blades, agricultural cultivators, agricultural trailers, corn seeders, wheat seeders, vegetable seeders, harvest machines, post hole diggers, wheat seeders, corn seeders, agricultural subsoilers, and soil-loosening shovels.
We staff more than 100 employees, including 20 technical personnel and five senior researchers. We boast advanced forging, processing, heat treatment, and painting equipment and two production lines. We use CAD computer-aided design systems, ensuring abundant production force and advanced equipment. Our products are not only selling well throughout our country, but also exported to clients in Europe, Africa, the Middle East, Southeast Asia, and other countries and regions. Our business integrity and quality have been highly recognized.
With our AGKNX brand, we're looking forward to collaborating with you for win-win results.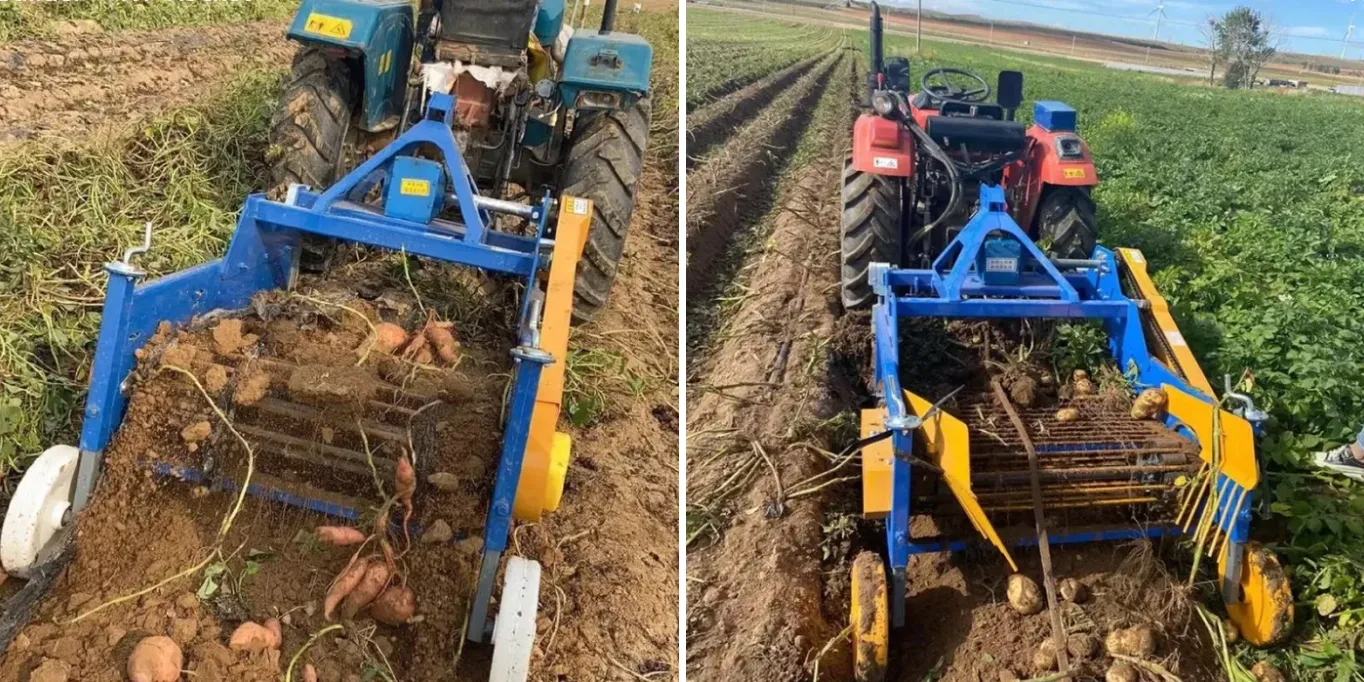 Video Introduction
Get a closer look at our Combine Harvester Sweet Small Potato Digger and understand its great features, working principle, and efficiency in action. Watch the video now!