Description
Introducing the high productivity, new 2023 ditching plough tractor ridger for sale. This state-of-the-art agricultural equipment is designed to aid in the process of land loosening, making it easier and more efficient for farmers and agricultural businesses. With a weight of 220 KG and core components like bearings, this ridger is designed and manufactured to ensure durability and longevity. It comes with a one-year warranty, providing peace of mind for your investment.
Understanding the Ditching Plough Tractor Ridger
Our ridger is a specialized piece of agricultural machinery utilized for the creation of ridges and furrows in the field, typically used for potato planting. It is not only a tool to increase productivity but also a key component in effective farm management. Its primary function is to loosen the land, ensuring better soil aeration, easier planting, and ultimately, a higher yield for your crops. This ridger model is particularly robust, with a weight of 220 KG and made with high-quality bearings as core components, ensuring a long lifespan and minimal maintenance.
Installation, Use, and Care
The installation of our ridger is straightforward, designed with user-friendly components for easy assembly. Once installed, the ridger can be effectively used to loosen land, improving soil quality and preparing it for planting. Unloading it is just as simple, and regular maintenance is minimal, thanks to its high-quality construction. It's important to regularly check the bearings and ensure all parts are in good working order to maintain its high productivity. All this is backed by a one-year warranty, providing you with security and support.
Why Choose Our Ditching Plough Tractor Ridger?
Our ditching plough tractor ridger is a product of extensive research and development, ensuring optimal performance. It's an embodiment of our commitment to providing the most efficient, durable, and cost-effective agricultural solutions. We firmly believe that our ridger is an investment that will pay for itself in increased productivity and reduced labor costs. We invite you to learn more about this innovative product and encourage you to contact us for any inquiries. With our ridger, we guarantee an improvement in your farming processes.
Why Choose HZPT's Agricultural Disc Ridgers Products?
HZPT Machinery Co., Ltd. has been a leader in the research and development of agricultural machinery. Our team of over 100 employees, including 20 technical staff and five senior R&D personnel, work tirelessly to develop innovative solutions for agricultural needs. Our product line is extensive, ranging from rotary tillers, PTO shafts, disc harrows, disc ploughs, disc blades, to other specialized equipment like our ditching plough tractor ridger.
Our company's commitment to quality and innovation has led to recognition and a solid reputation in the industry. We have been awarded "Level A Tax Paying Company" and "Level AA Bank Credit Company". Our products are sold not only locally but also exported to various regions including Europe, America, Africa, the Middle East, and Southeast Asia.
Choosing HZPT's agricultural disc ridgers means choosing quality, efficiency, and a partnership with a company dedicated to your agricultural success.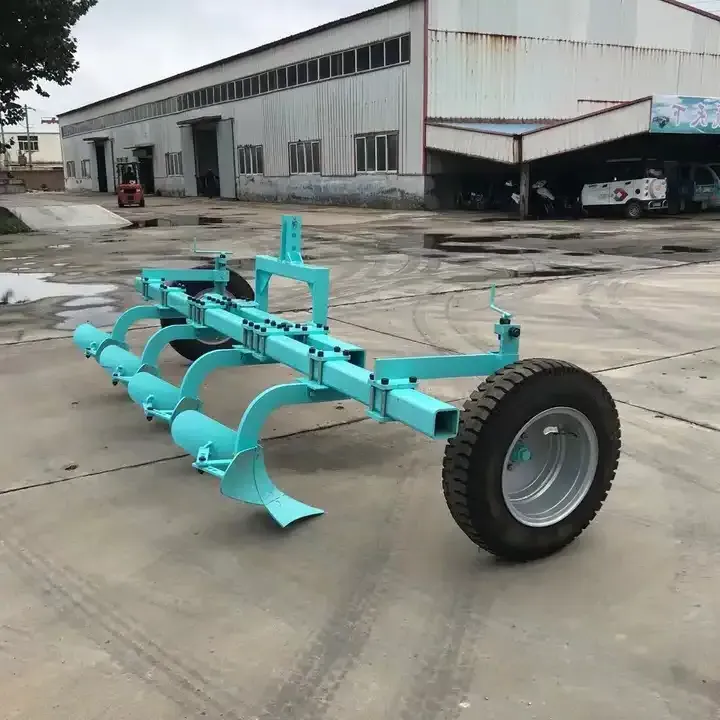 Take a Closer Look at Our Ditching Plough Tractor Ridger

To get a better understanding of our ditching plough tractor ridger, watch our informative video below: