Description
Agriculture is a demanding industry. To thrive in it, you need the right tools and machinery. One of these tools is the 800L tractor-mounted boom sprayer. An essential farm implement, it is designed to enhance productivity and efficiency in various agricultural activities. This sprayer is pump type and predominantly used in farms. It bears an ISO9001 certification, ensuring its quality and reliability.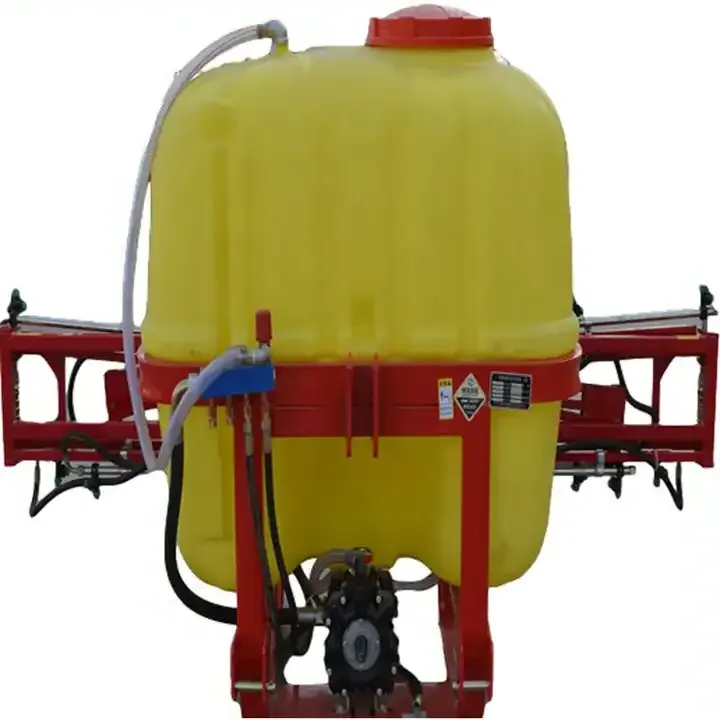 Overview of the 800L Tractor Mounted Boom Sprayer
This sprayer is a popular machine, given its high productivity and functional features. It's new, with a 6-month warranty, promising durability and longer service life. Its core component is the bearing, which is also covered by a 6-month warranty. Weighing 245 KG, it is sturdy and robust enough to handle all agricultural spraying tasks.
The sprayer has a capacity of 800L-12m and a spray width of 12m, providing ample coverage for large fields. Powered by ??30hp, it offers excellent performance in different spraying applications. Its diameter is 140 cm, and it comes in customized colors, allowing you to choose one that suits your preference or matches with your other farm implements.
Working Principle, Installation, and Maintenance
The 800L tractor-mounted boom sprayer operates using a pump system. It is connected to the tractor's power source, which drives the pump to spray the intended substance over the crops. Installation is straightforward, involving mounting the sprayer onto the tractor and connecting it to the power source.
Maintenance is crucial for the longevity and performance of the sprayer. Regular cleaning, especially after use, is recommended. The bearing, being the core component, needs proper lubrication and occasional checks for any wear and tear. Adhering to these maintenance practices will ensure the sprayer remains in optimal condition and serves you for a long time.
Why Choose AGKNX's Agricultural Boom Sprayer?
Choosing AGKNX's agricultural boom sprayer products means investing in high-quality, reliable, and efficient spraying solutions. Our sprayers are designed with the user in mind, ensuring easy operation, installation, and maintenance. Moreover, our sprayers are backed by a 6-month warranty, providing you with peace of mind knowing that you're covered in case of any issues.
We encourage you to discover more about our sprayer products and how they can enhance your farming activities. Do not hesitate to reach out to us for any queries or to place your order. We are committed to providing you with the best agricultural sprayer solutions tailored to your needs.
About AGKNX Machinery Co., Ltd.
AGKNX Machinery Co., Ltd. is a leading manufacturer of agricultural machinery, with a reputation for quality and innovation. Since our establishment in 2006, we have been committed to producing high-performance machinery that meets the diverse needs of farmers worldwide.
Our product line includes a wide range of machinery such as rotary tillers, PTO shafts, disc harrows, disc ploughs, disc blades, rotary tillers, box scrapers, sickle bar mowers, rotary mowers, flail mowers, boom sprayers, fertilizer spreaders, furrow ploughs, potato planters, plough blades, agricultural cultivators, potato harvesters, agricultural trailers, corn seeders, wheat seeders, vegetable seeders, harvest machines, post hole diggers, wheat seeders, corn seeders, agricultural subsoilers, and soil-loosening shovels.
We have a dedicated team of over 100 employees, including 20 technical staff and five senior R&D personnel. Our commitment to quality and innovation is reflected in our ISO9001:2000 quality management certification.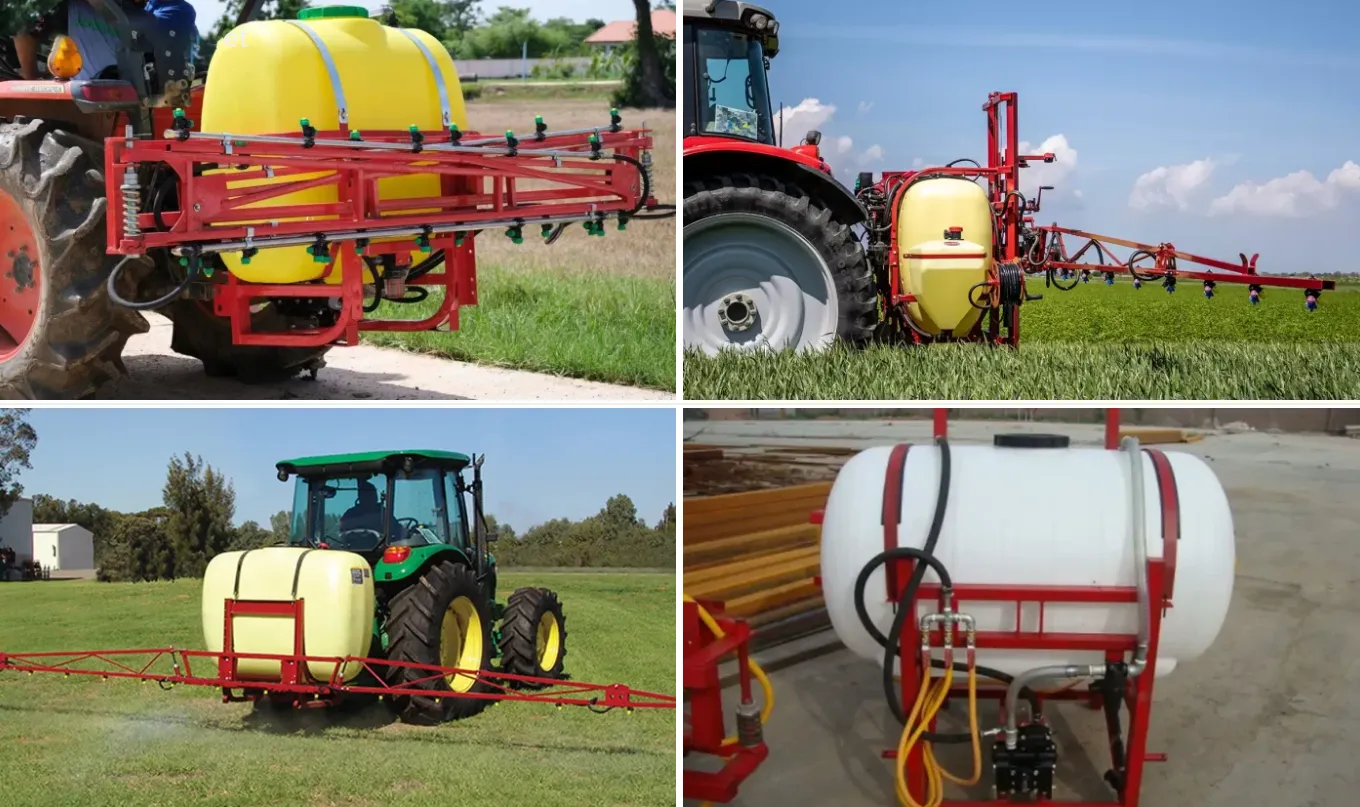 Learn More About Our Products
We invite you to learn more about our products and how they can benefit your farming activities. Please watch this video on our 800L tractor-mounted boom sprayer to see it in action and understand how it operates.