Description
A key component of successful farming is effective application of fertilizer. The farm machinery tractor mounted two disc 1000L fertilizer spreader is an innovative piece of equipment that can greatly enhance this process. This high-efficiency machine is designed for easy attachment to a tractor, enabling wide distribution of fertilizer across open fields and along field edges. This product is a perfect choice for both organic and mineral fertilizer spreading, with a working width of 10 to 42 meters for comprehensive coverage. The spreader also features a robust 1000L capacity, 60-110hp power, and a high productivity rate of 10-15ha/h.
Unveiling the Features and Application of the Tractor Mounted Fertilizer Spreader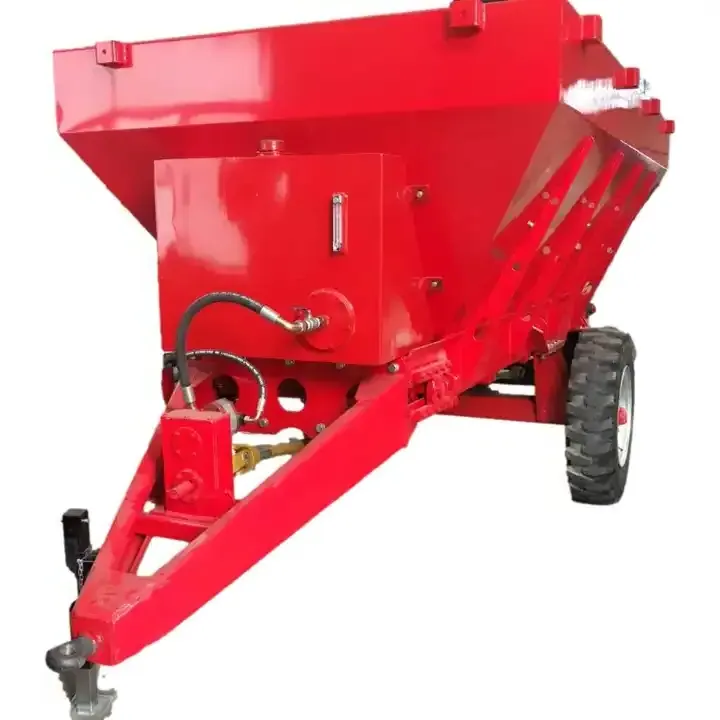 The two-disc fertilizer spreader is a versatile tool that can handle different types of fertilizer, from granular to organic. It is designed for high efficiency and productivity, ensuring that your farm gets the nutrients it needs in a timely manner. The spreader also features a 3-point linkage system for easy attachment to tractors. The machinery is new and covered by a 1-year warranty for core components, ensuring you get value for your investment. Packaged in an iron cage, the spreader is also customer-friendly as it allows color customization based on customer requirements.
The Working Principle of the Fertilizer Spreader
The tractor-mounted fertilizer spreader operates through a simple yet effective mechanism. Once attached to the tractor, the spreader draws power from the tractor's PTO shaft which rotates at a speed of 540r/min. This rotation powers the two diffuser blades which are responsible for spreading the fertilizer. The fertilizer is loaded into the 1000L tank and flows through two openings to reach the diffuser blades. The speed of operation can be adjusted between 8-15 km/h depending on the desired spreading width and the type of terrain. Installation, unloading, and maintenance are straightforward, ensuring that you maximize the service life of your spreader.
Promoting AGKNX's Agricultural Fertilizer Spreader Products
AGKNX offers an impressive range of agricultural fertilizer spreader products. Our 2FD-1000 model is a testament to our commitment to providing high-quality, efficient, and reliable farming equipment. Designed for high productivity, this fertilizer spreader is a valuable addition to any farming operation. We invite you to explore the unique features of our products and contact us for a purchase that will revolutionize your farming practices. Get in touch with us today and take a step towards efficient, productive farming.
Why Choose AGKNX's Agricultural Fertilizer Spreader Products?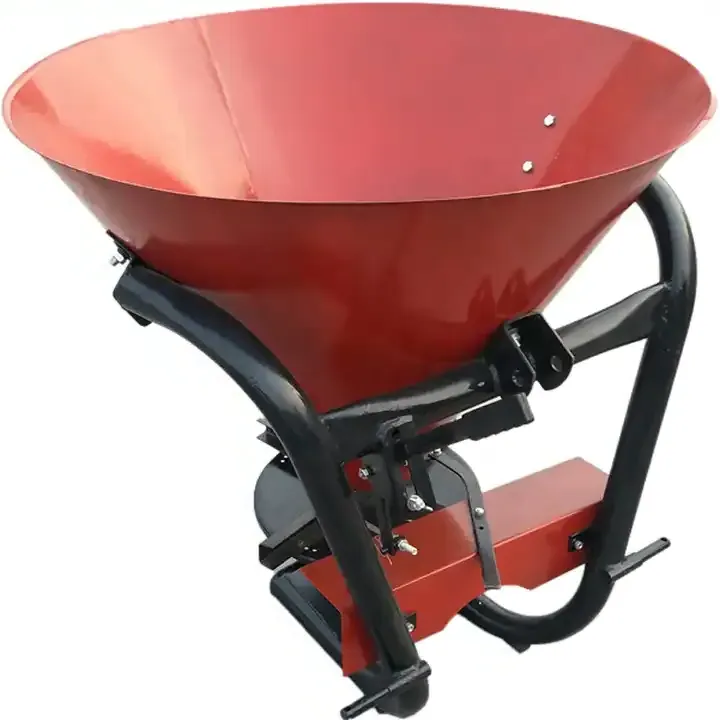 Choosing AGKNX's agricultural fertilizer spreader products guarantees you a blend of quality, efficiency, and reliability. We have a proven track record in the industry, backed by extensive research and development efforts in agricultural machinery. Our products are designed to meet the diverse needs of modern farming, ensuring you get the best results from your investment. Whether you are looking to spread mineral or organic fertilizer, our spreaders are engineered to deliver excellent performance. Trust AGKNX for all your farming machinery needs.
About AGKNX Machinery Co., Ltd.
AGKNX Machinery Co., Ltd. is a leading developer and manufacturer of agricultural machinery. With over 100 employees, including 20 technical staff and five senior R&D personnel, we are dedicated to providing innovative solutions for modern farming. Our extensive product range includes rotary tillers, PTO shafts, disc harrows, disc ploughs, disc blades, disc ridgers, rotary tillers, furrow ploughs, box scraper, sickle bar mowers, rotary mower, flail mower, boom sprayers, fertilizer spreaders, potato planters, plough blades, agricultural cultivators, potato harvester, agricultural trailers, corn seeder, wheat seeder, vegetable seeder, harvest machines, post hole digger, wheat seeders, corn seeders, agricultural subsoiler, and soil-loosening shovels. Trust AGKNX for quality, reliability, and innovation in agricultural machinery.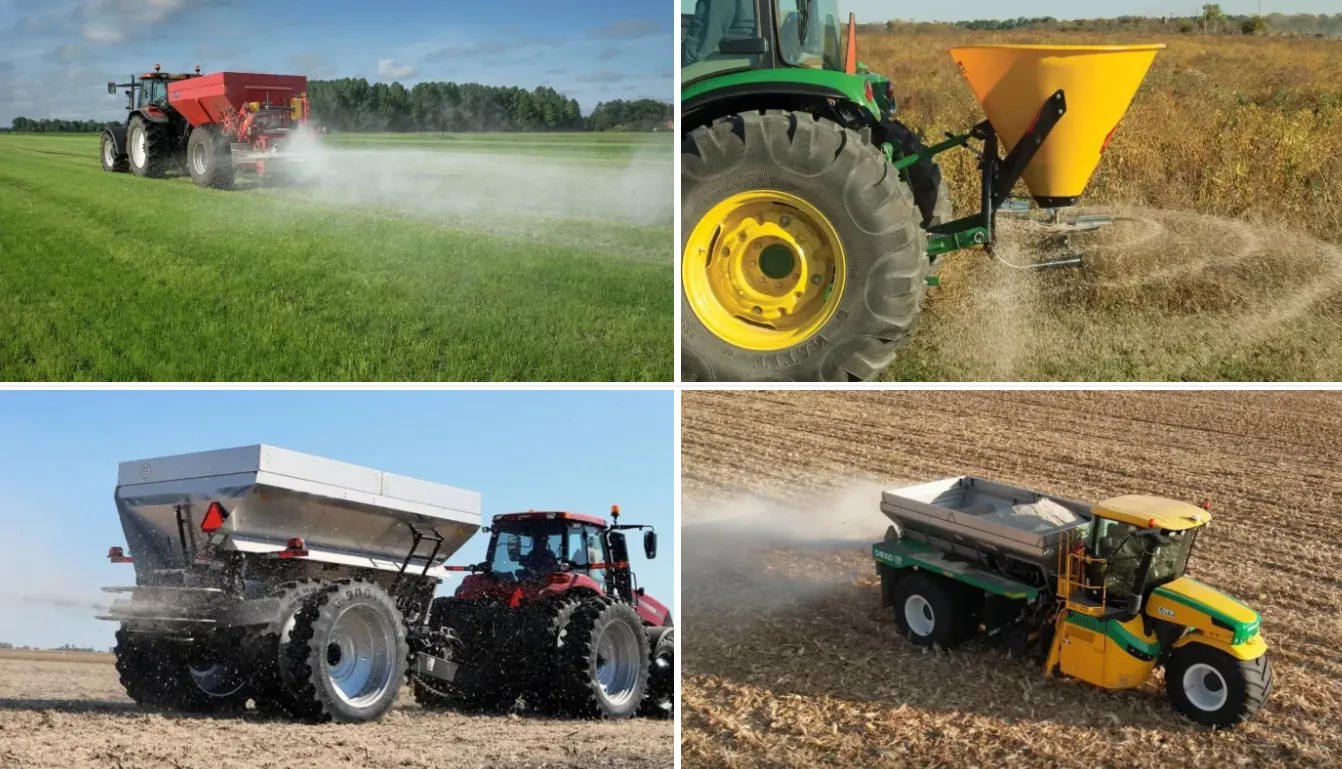 Watch Our Fertilizer Spreader in Action
Get a firsthand look at our fertilizer spreader in action by watching the video below. See how our innovative design and technology can enhance your farming practices.