Description
Introducing the farm manure spreader/fertilizer spreader for sale, an essential piece of equipment for any farm. This high-quality, high-productivity tool is equipped with core components including bearings and gears, designed to ensure efficiency and durability. With a power of 100-150hp, dimensions of 5500*2300*2400mm, and a weight of 2250 KG, this spreader is perfect for spreading organic fertilizer or animal waste across your fields. It also boasts a capacity of 10m3 and a spread width of 8-10m.
Features and Applications
This fertilizer spreader is more than just a tool; it's a productivity booster for modern farming. One of its standout features is its high capacity. With an impressive 10m3 capacity, this spreader allows for fewer refills, saving valuable time during busy farming seasons. The spreader is also tractor-trailed, meaning it can be effortlessly attached and detached from your tractor. Furthermore, it is suitable for spreading a variety of materials, including organic fertilizer and animal waste, making it a versatile addition to any farm.
Working Principle and Maintenance
The farm manure spreader/fertilizer spreader works by holding the material in its container. It then uses a transmission device at the bottom of the container to transfer the material to a tail propeller. As the propeller rotates, it scatters the material evenly across the field. Installation is as simple as connecting it to your tractor, and unloading is just as straightforward. As for maintenance, regular checks and timely replacement of the core components, such as the bearings and gears, will ensure its longevity.
Why Choose AGKNX's Agricultural Fertilizer Spreader?
When it comes to agricultural machinery, AGKNX stands out with its commitment to quality, productivity, and customer satisfaction. Our fertilizer spreaders are designed with the user in mind, offering features that meet the needs of modern farming. With AGKNX's agricultural fertilizer spreader, you can expect high productivity, easy operation, robust construction, and excellent after-sales service. So, why wait? Harness the power of efficient farming with AGKNX's fertilizer spreader. Contact us now to learn more or to make a purchase.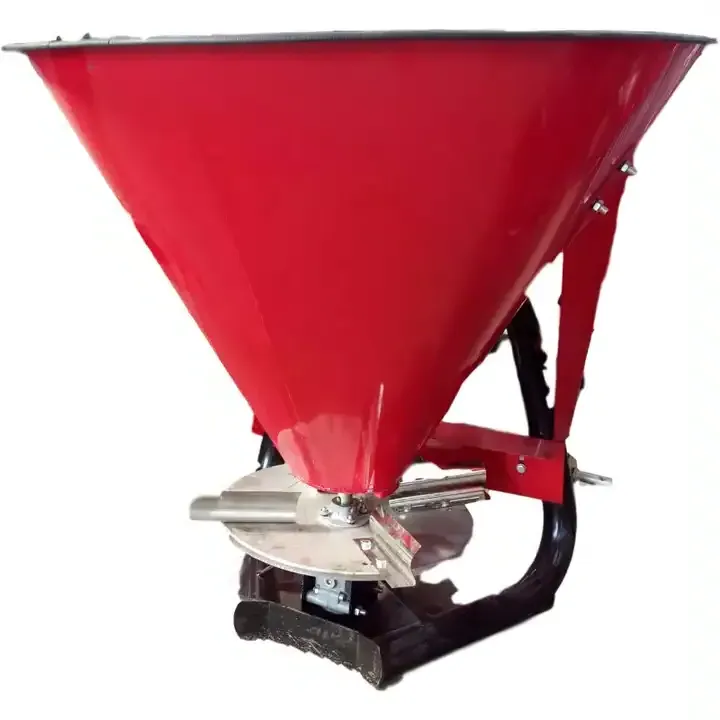 About AGKNX Machinery Co., Ltd.
AGKNX Machinery Co., Ltd. has been at the forefront of agricultural machinery research and development. Our product range spans from rotary tillers, PTO shafts, disc harrows, disc ploughs, to more specialized equipment like box scrapers, sickle bar mowers, rotary mowers, boom sprayers, and of course, fertilizer spreaders. With a team of highly skilled experts, advanced production technology, and a commitment to quality, we have earned a reputation as a reliable supplier of farming machinery. Our products are not only popular domestically but also exported to various countries and regions worldwide.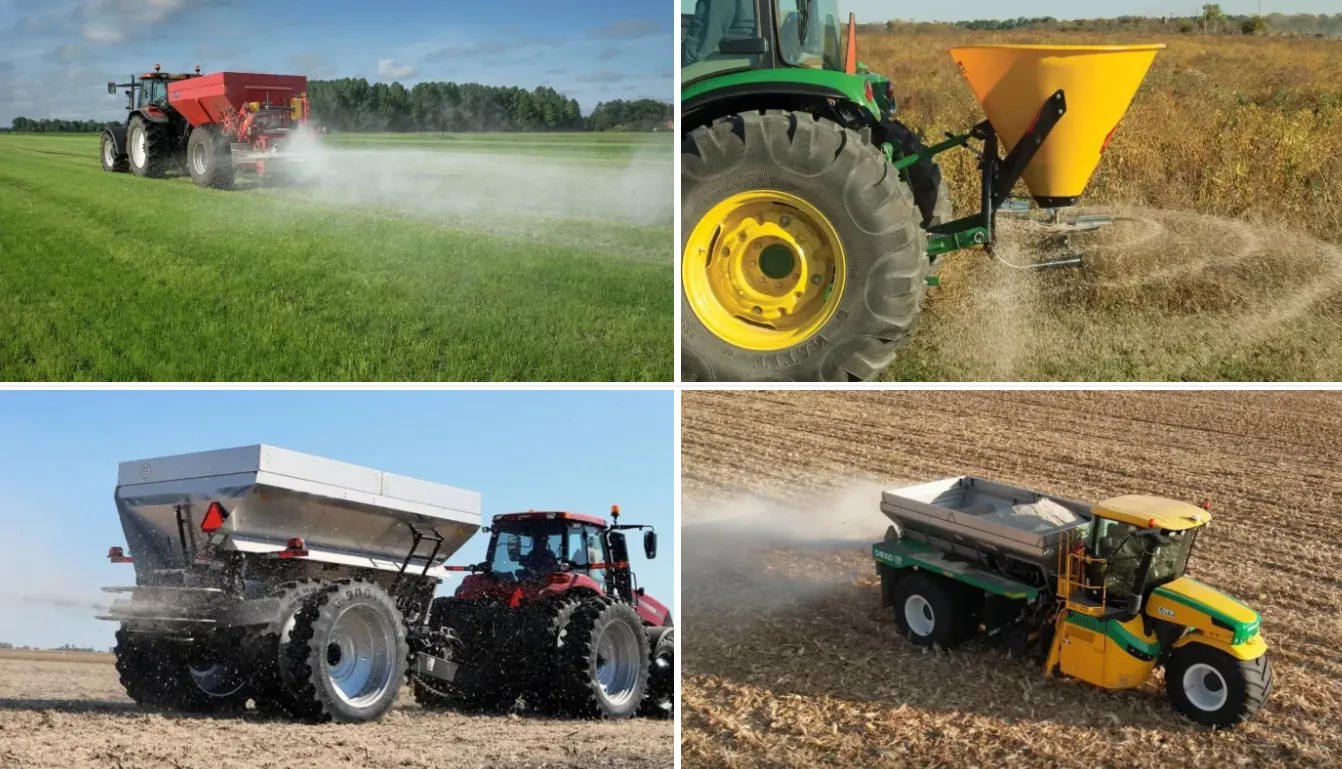 Watch Our Video
Discover the power of AGKNX's agricultural fertilizer spreader in action. Watch the video below: