Description
Step up your farming game with the Farm Plant Machine For Potato, a new product for 2020 that is designed to improve productivity on your farm. This potato planter, specifically used for planting potatoes, has a weight of 240 KG and a warranty of 1 year. It is a brand new machine with two rows that can plant potatoes effectively. The key selling point is its high productivity, making it an essential addition to your farm. It comes in a color of your choice and has a working efficiency of 0.8ha/h. The machine also has a 3 Point Mounted linkage and row spacing of 50-85cm.
Features and Applications of the Farm Plant Machine For Potato
This machine is not just a potato planter, but a tool that is tailored to meet your farming needs. It is designed for high productivity, with an ability to plant two rows of potatoes at a time. This makes it an ideal tool for large scale farms. The Farm Plant Machine For Potato also comes with a machinery test report and video outgoing-inspection to assure you of its quality. The machine also offers video technical support for after-sales service. This potato planter, with its 30-50HP matched power, is adaptable for various farming environments and geographical features.
Working Principle, Installation, and Maintenance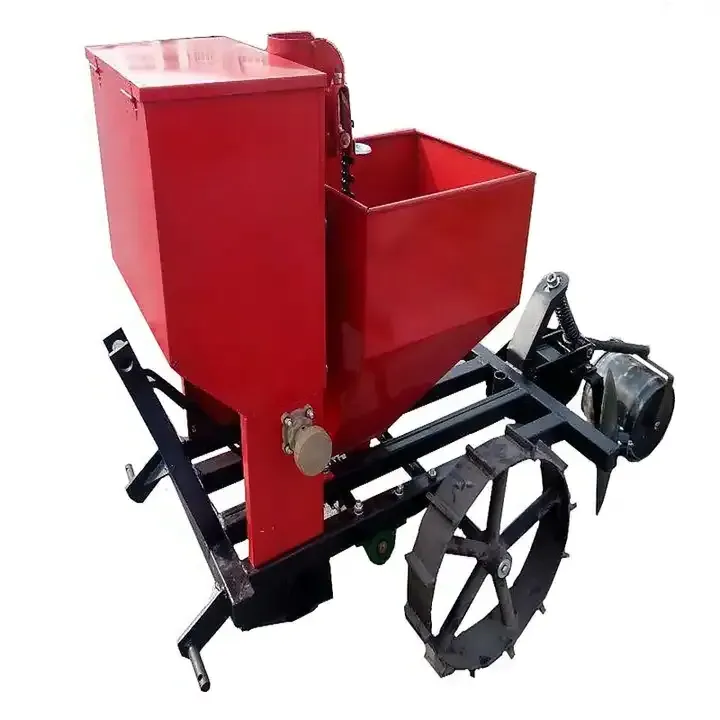 The Farm Plant Machine For Potato operates by being hitched to a tractor. The tractor provides the power that the potato planter needs to plant potatoes. During operation, the machine plants the potatoes in rows, with a spacing of 50-85cm between the rows. This machine is easy to install and uninstall and comes with a comprehensive user manual that guides you through the process. In terms of maintenance, regular cleaning and proper storage are essential to ensure the longevity of the machine.
Why Choose AGKNX's Agricultural Potato Planter Products?
With AGKNX, you are guaranteed quality and efficiency. Our potato planter products are designed with the modern farmer in mind, incorporating advanced technology for better performance. Our potato planters are durable and reliable, and they come with a 1-year warranty. We provide video technical support for our products, ensuring that you have help whenever you need it. Our potato planters are not just tools; they are an investment in your farming business.
About AGKNX Machinery Co., Ltd
AGKNX Machinery Co., Ltd. is a leading manufacturer of agricultural machinery. Our range of products includes rotary tillers, PTO shafts, furrow ploughs, box scrapers, boom sprayers, fertilizer spreaders, potato planters, sickle bar mowers, and many more. We have over 100 employees, including 20 technical staff and five senior R&D personnel. Our production technology is advanced, and we use the CAD computer-aided design system for our designs. We have a strong commitment to quality and customer satisfaction.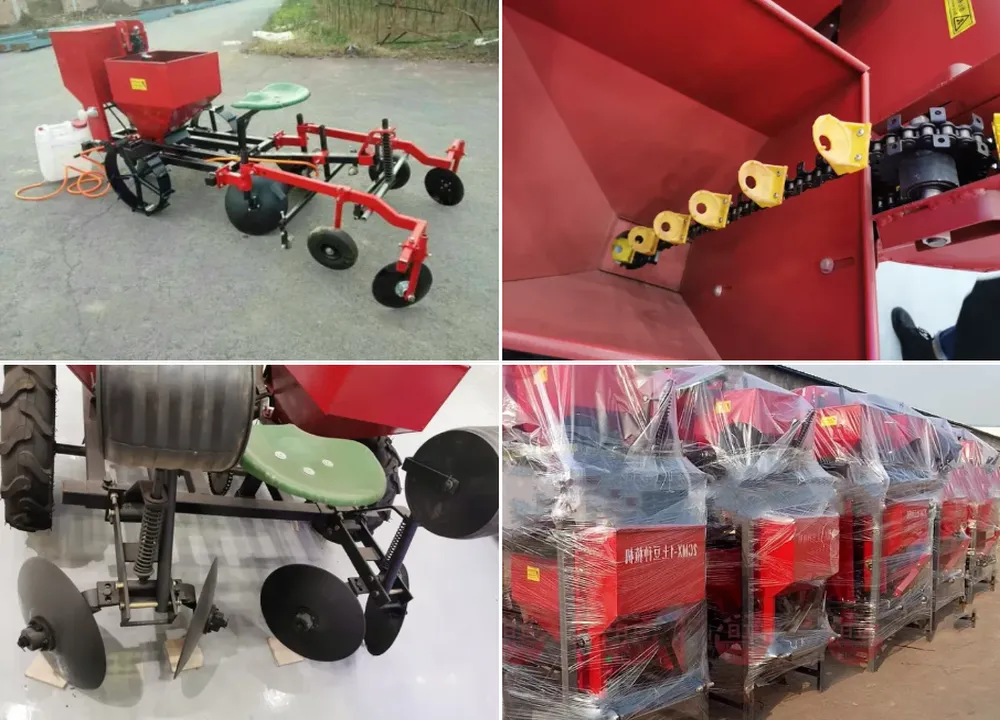 Product Video
For a closer look at our Farm Plant Machine For Potato, check out this product video: