Description
Experience enhanced farming productivity with the new farm tractor disc ridger, a cutting-edge tool designed for superior performance and durability. This high-performance ridging machine comes with an impressive 1-year warranty, making it a reliable choice for modern farmers. The tractor disc ridger weighs 180KG, making it sturdy yet manageable in various farming contexts. Plus, with the convenience of video outgoing-inspection and machinery test reports upon purchase, you can be assured of its quality and functionality.
Key Features of the Farm Tractor Disc Ridger
While its main selling point is high productivity, the farm tractor disc ridger offers more than just that. It??s core components include bearings designed for long-term, heavy-duty use. This machinery is part of our hot product line-up for 2023, showcasing our commitment to keeping up with the latest in agricultural technology. The product is securely packed with 50 pieces per pallet, ensuring safe and efficient delivery.
Technical Specifications
| | |
| --- | --- |
| Warranty | 1 Year |
| Applicable Industries | Other |
| Weight (KG) | 180 |
| Showroom Location | None |
| Video outgoing-inspection | Provided |
| Machinery Test Report | Provided |
| Marketing Type | Hot Product 2023 |
| Warranty of core components | 1 Year |
| Core Components | Bearing |
| Key Selling Points | High Productivity |
How It Works and Maintenance Tips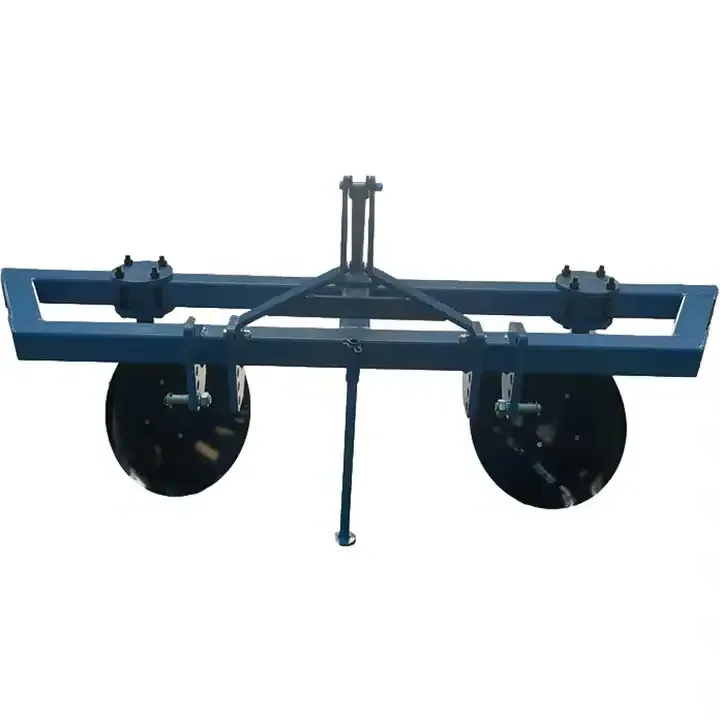 The farm tractor disc ridger is designed to loosen the land, allowing for better soil aeration and water penetration. This process is crucial for effective crop growth and increased yields. Installation is straightforward, with detailed guides provided. Similarly, unloading is a simple process. Regular maintenance checks, timely lubrication of the bearings, and immediate replacement of worn-out parts are crucial to the machine??s longevity and optimal performance.
Choose HZPT??s Agricultural Disc Ridgers
Experience the superior quality and efficiency of HZPT??s agricultural disc ridgers. Our products are designed with the modern farmer in mind, combining functionality, durability, and cost-effectiveness. Take the first step towards improved farm productivity by exploring our range today!
Why Choose HZPT??s Agricultural Disc Ridgers?
As a leading manufacturer of agricultural machinery, HZPT is committed to providing high-quality, reliable, and efficient products. Our farm tractor disc ridgers are no exception, offering high productivity and excellent performance. We provide comprehensive after-sales services and technical support, ensuring our customers get the most out of their investment.
About HZPT Machinery Co., Ltd.
HZPT Machinery Co., Ltd. has been at the forefront of agricultural machinery research and development. We specialize in a wide range of machinery, including rotary tillers, PTO shafts, disc harrows, disc ploughs, and more. We boast an experienced team of over 100 employees, including 20 technical staff and five senior R&D personnel. Our commitment to quality and innovation has seen our products gain popularity not only in our country but also in Europe, Africa, the Middle East, and Southeast Asia.

See Our Farm Tractor Disc Ridger in Action
Watch this video to see our farm tractor disc ridger in action and learn more about its features and benefits.