Description
A new product in 2020, the Farm tractor linked potato planter machine is a high productivity tool ideal for farms. It is capable of planting two rows of potatoes at a time. With a weight of 240 KG and dimensions of 1500*1300*1250mm, it is a compact yet efficient piece of machinery. It comes with a 1-year warranty and 6 months warranty on core components. The machine is provided with a machinery test report and video inspection, ensuring its quality and reliability.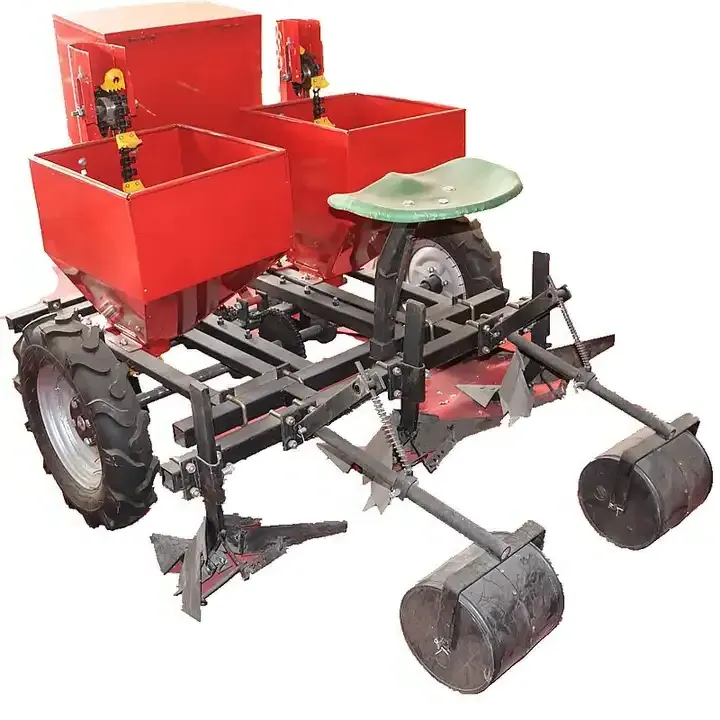 Features and Applications of the Potato Planter Machine
The 2CM-2 model potato planter is a powerful and versatile machine. It is designed to work with a power of 30-50HP. Its main function is planting potatoes, but it is also capable of working with a variety of other crops. The planter has a working efficiency of 0.8ha/h and can be mounted using a 3-point linkage. The row spacing is adjustable between 50-85cm, allowing for customization based on the specific needs of the crop. The machine is available in a color of the customer's choice and is shipped in an iron case from QINGDAO CHINA.
Working Principle and Maintenance of the Potato Planter Machine
The potato planter machine works by sowing seeds in the soil at specific intervals and depths. It is attached to a tractor and powered by it. Installation is straightforward, involving a 3-point linkage to the tractor. Unloading the machine is as simple as reversing the installation process. Regular maintenance of the machine involves cleaning after use, timely replacement of worn-out parts, and regular inspection of the bearings which are the core components of the machine. It is also important to keep the machine dry and covered when not in use to prevent rusting.
Why Choose AGKNX's Agricultural Potato Planter Products?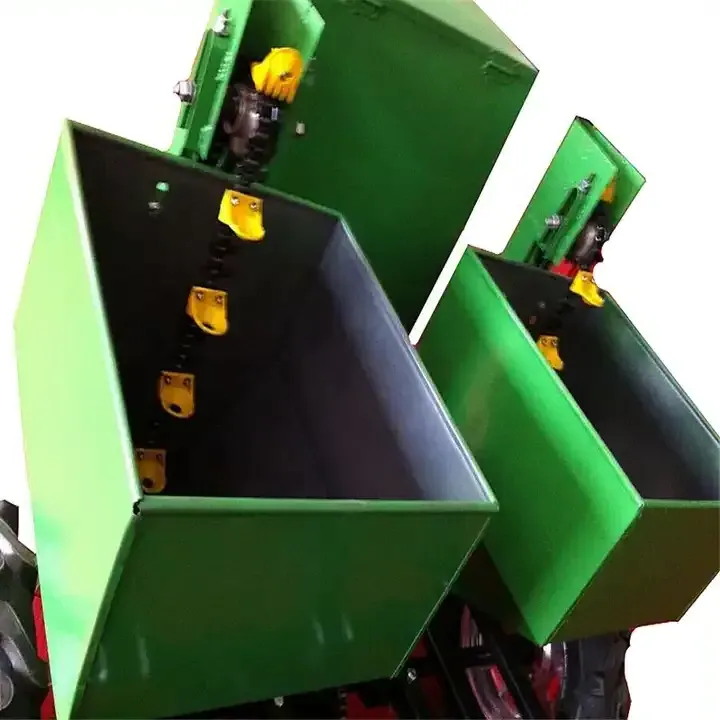 AGKNX's potato planter machines stand out for their high productivity, reliability, and user-friendly design. They come with a 1-year warranty and 6 months warranty on core components. The machines are tested thoroughly and come with a machinery test report and video inspection. Customers also receive video technical support for after-sales service. The strong call to action here is that these machines are designed to make your farming operations more efficient and productive, so don't hesitate to reach out and learn more about them.
About AGKNX Machinery Co., Ltd.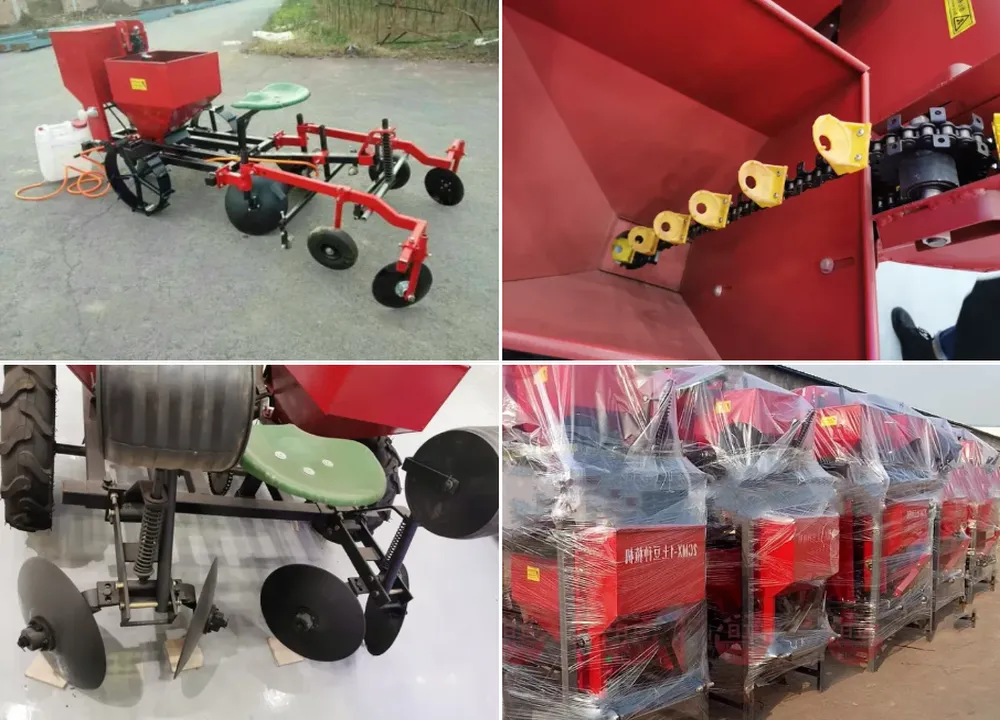 AGKNX Machinery Co., Ltd. specializes in the production of a wide range of agricultural machinery, including rotary tillers, PTO shafts, rotary tillers, furrow ploughs, box scraper, boom sprayers, fertilizer spreaders, potato planters, sickle bar mowers, rotary mower, flail mower, disc harrows, disc ploughs, disc blades, disc ridgers, plough blades, agricultural cultivators, potato harvester, agricultural trailers, corn seeder, wheat seeder, vegetable seeder, harvest machines, post hole digger, wheat seeders, corn seeders, agricultural subsoiler, and soil-loosening shovels. With more than 100 employees and advanced production facilities, AGKNX is committed to providing quality products to meet diverse farming needs.