Description
Get the most out of your agricultural endeavors with the fertilizer spreader parts/farm fertilizer spreader/manual fertilizer spreader. This high-performing machine is designed for optimum efficiency and productivity. It's a new product of 2020, and is applicable in a variety of industries, most notably, farms. It comes with a one-year warranty on core components like the gearbox. With an impressive production capacity of 0.79ha/h, it??s a worthwhile investment for every farmer.
Unveiling the Features and Applications
This advanced agricultural machine is characterized by its robust construction and high productivity. It boasts a spread width of 6-8m and a capacity of 600L. The hopper is made of Q235 steel or plastic, depending on your preference. Its weight ranges between 70kg to 75kg, making it sturdy yet manageable. Additionally, it's powered by a 25-40hp motor and features a three-pointed mounted linkage.
Its main application is as an agricultural fertilizer spreader machine. This versatile equipment is designed for tasks such as basic fertilizer broadcasting before plowing, seeding after plowing, and seed and fertilizer broadcasting in pastures. Thanks to its high operational efficiency and even broadcasting, it's a valuable tool for farming operations of all scales.
Understanding the Working Principle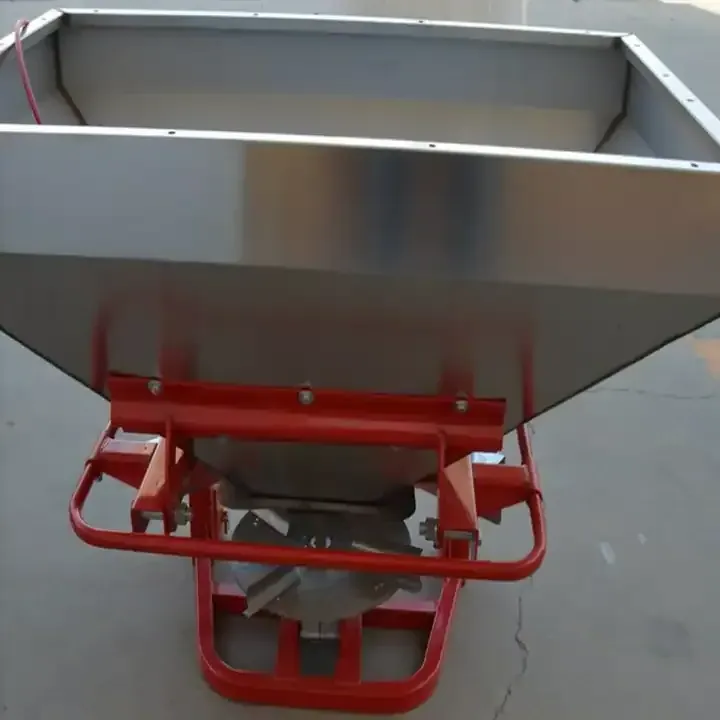 The fertilizer spreader operates under a simple yet effective principle. The PTO shaft speed of 540rpm/min allows for efficient spreading of the fertilizer. The machine spreads the fertilizer evenly across the field, ensuring all areas receive an equal amount of nutrients. It can be easily installed and unloaded, making it user-friendly. To maintain its optimal performance, regular cleaning and timely replacement of worn-out parts are recommended.
Choose AGKNX's Agricultural Fertilizer Spreader
Experience the difference with AGKNX's agricultural fertilizer spreader. Our products are backed by years of research and development, ensuring they meet the highest standards of quality and performance. Don't hesitate to get in touch with us to learn more about our products and how they can enhance your farming operations. Remember, high productivity is just a purchase away!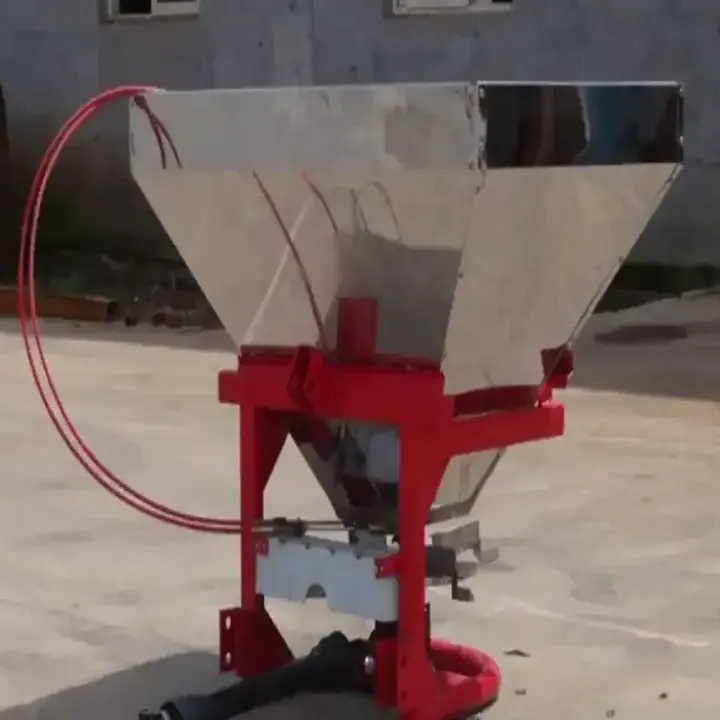 Why Choose AGKNX's Agricultural Fertilizer Spreader Products?
Our agricultural fertilizer spreaders are designed with the modern farmer in mind. They combine durability, efficiency, and ease-of-use, ensuring your farming activities are not only fruitful but also enjoyable. Furthermore, we provide a two-year warranty time and offer free easy-damage parts with the product. And in the warranty period, if the spare part doesn't work because of the quality, we will send you new parts for free.
About AGKNX Machinery Co., Ltd.
With over 100 employees, AGKNX Machinery Co., Ltd. has been at the forefront of agricultural machinery research and development. We boast a rich product portfolio that includes but is not limited to rotary tillers, PTO shafts, disc harrows, disc ploughs, disc blades, disc ridgers, rotary tillers, furrow ploughs, box scraper, sickle bar mowers, rotary mower, flail mower, boom sprayers, fertilizer spreaders, potato planters, plough blades, agricultural cultivators, potato harvester, agricultural trailers, corn seeder, wheat seeder, vegetable seeder, harvest machines, post hole digger, wheat seeders, corn seeders, agricultural subsoiler, and soil-loosening shovels.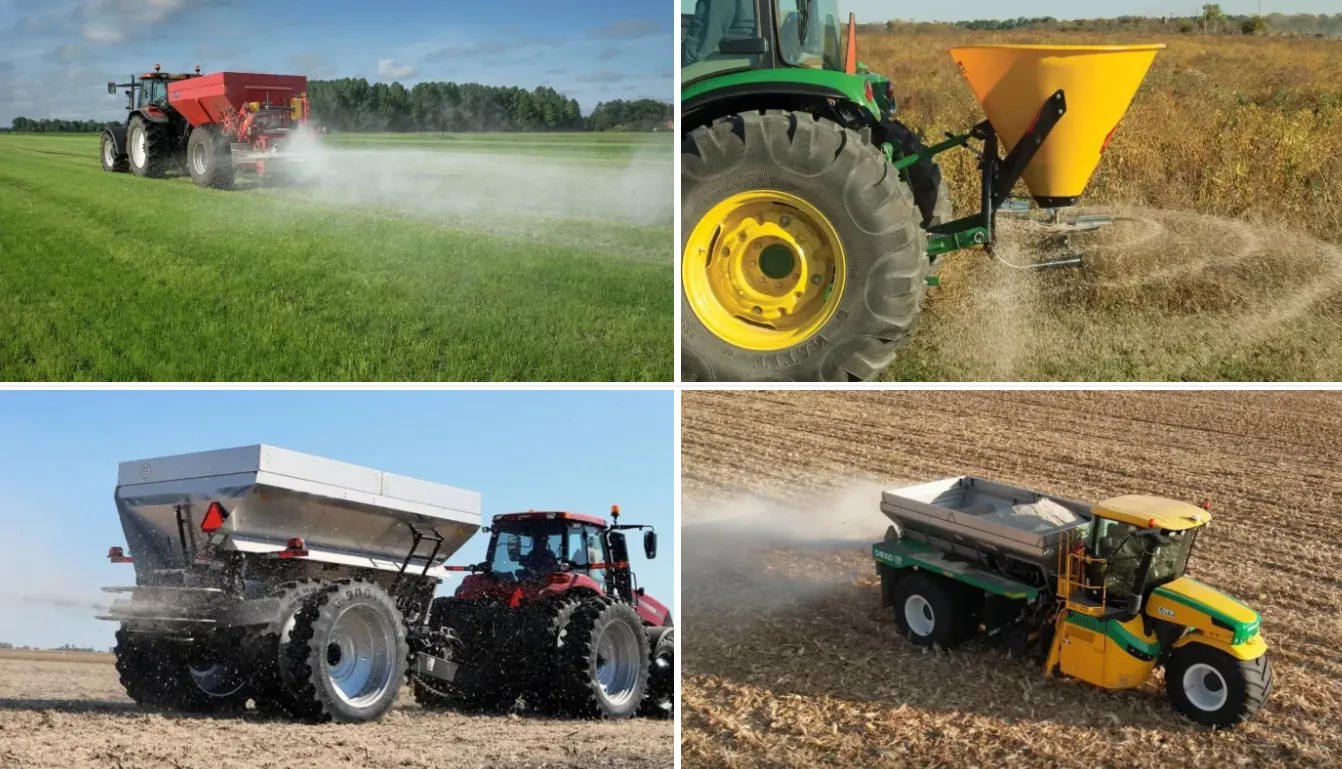 For more insights on our fertilizer spreader, check out our product video below: