Description
Introducing the Four wheel tractor linked 3Z-160 disc ridger, a high-productivity farming equipment essential for ridge soil. This diesel-powered farm cultivator comes with the assurance of quality, backed by a one-year warranty. Weighing 160 KG and constructed to a standard size, it is designed for optimal performance and ease of use. The 3Z-160 disc ridger is a new product for 2020, offering the latest in farming technology for increased productivity and efficiency.
Features and Applications of the 3Z-160 Disc Ridger
The 3Z-160 Disc Ridger is a four-wheel tractor equipped with a plow disc blade, the core component that is responsible for its high productivity. With a matched power of 45-50hp, it can achieve ridging heights of 200-300mm and ridging spacing of 700-900mm. It is linked via a 3-point mount and has 4pcs disc with a diameter of 18" (460mm).
Designed for use in the farming industry, it offers online support as after-sales service. Its primary function is to ridge soil, making it an invaluable tool for preparing agricultural land for planting. It can easily be used in conjunction with other farming equipment for a streamlined and efficient farming process.
Working Principle and Maintenance of the 3Z-160 Disc Ridger
The 3Z-160 Disc Ridger operates by harnessing the power of the attached tractor. The spinning discs cut into the soil, lifting it and forming a ridge. The ridging height and spacing can be adjusted according to the requirements of the specific crop being planted.
Installation of the 3Z-160 Disc Ridger requires a tractor with a compatible power rating. Once attached via the 3-point mount, it's ready for use. Unloading involves reversing the installation process. Regular maintenance, such as cleaning and oiling, is essential to ensure the longevity and optimal performance of the machine. Detailed machinery test reports and video outgoing-inspections are provided to help understand the proper use and maintenance of the equipment.
Experience the Efficiency of HZPT's 3Z-160 Disc Ridger
Invest in the productivity of your farm with the 3Z-160 Disc Ridger from HZPT. This high-quality, reliable, and efficient farm cultivator is designed to enhance the productivity of your farming operations. Contact us now to learn more about this innovative product and how it can benefit your farm.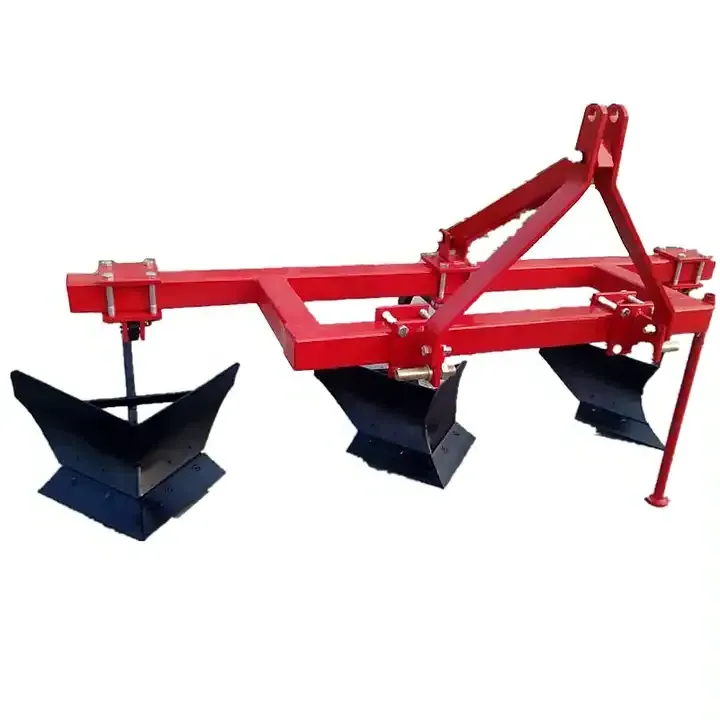 Why Choose HZPT's Agricultural Disc Ridgers Products?
HZPT's Agricultural Disc Ridgers are designed with the farmer in mind. Our machines are built to last and equipped with innovative features that make work easier and more efficient. With our products, you can expect high productivity, durability, and excellent after-sales support.
HZPT Machinery Co., Ltd.
HZPT Machinery Co., Ltd. is a leading manufacturer of agricultural machinery. We offer a wide range of products, including rotary tillers, PTO shafts, disc harrows, disc ploughs, disc blades, sickle bar mower, rotary mower, flail mower, boom sprayers, fertilizer spreaders, furrow ploughs, potato planters, plough blades, agricultural cultivators, land levelers, potato harvester, agricultural trailers, corn seeder, wheat seeder, vegetable seeder, harvest machines, post hole digger, wheat seeders, corn seeders, agricultural subsoiler, and soil-loosening shovels.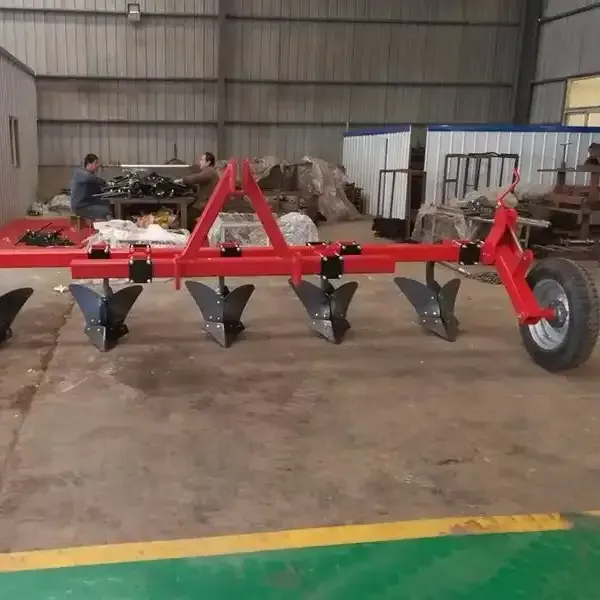 We have over 100 employees, including 20 technically skilled staff and five senior R&D personnel. Our advanced production lines utilize CAD computer-aided design systems for precision manufacturing. With over ten years of experience, we have established ourselves as a trusted supplier of farming machinery and its accessories. Our products are sold across the globe, including Europe, America, Africa, the Middle East, and Southeast Asia.

To learn more about the Four wheel tractor linked 3Z-160 Disc Ridger, please watch our introduction video below: