Description
Introducing the heavy-duty TGLN-200 rotary tiller for tractors, a revolutionary farming tool designed to enhance productivity in the agricultural sector. It's a diesel-powered rotary tiller, perfect for loosening the land and cultivating farms. Brand new, with a warranty of one year, this high-performing machine boasts of superior robustness with a weight of 560kg and a dimension of 900*2150*1314mm. It's distinguished by its high productivity and is a breakthrough product of 2020. The core components, including the gearbox, come with a six-month warranty. The TGLN-200 is perfect for use in farms and doesn't require a showroom location. The rotary tiller for tractor can work to a width of 2000mm and a depth of 14-18cm, and it boasts 54 C type knives. It matches with power ranging between 60-80hp and has a three pointed mounted linkage. The PTO shaft speed is 540rpm/min. The machine is packaged in an iron frame, and delivery is to QINGDAO, CHINA.
Why Choose the TGLN-200 Rotary Tiller?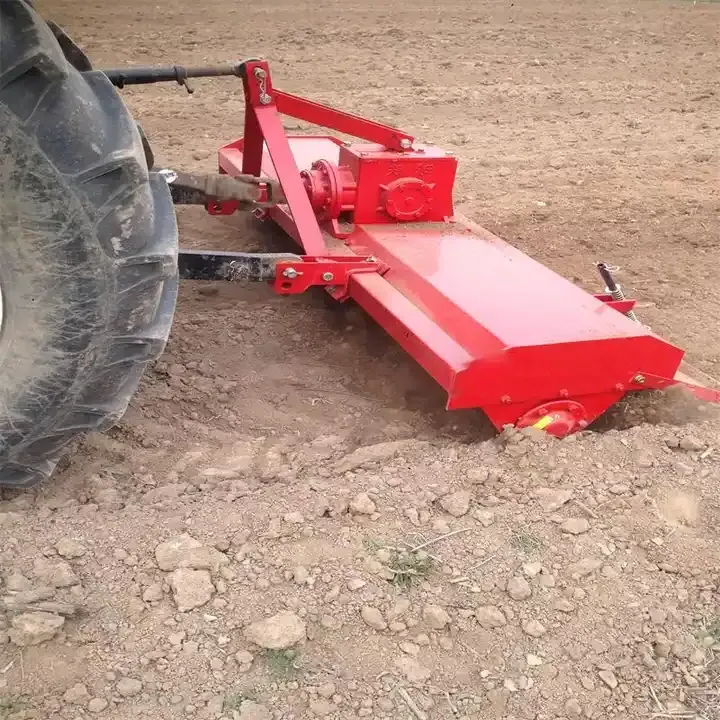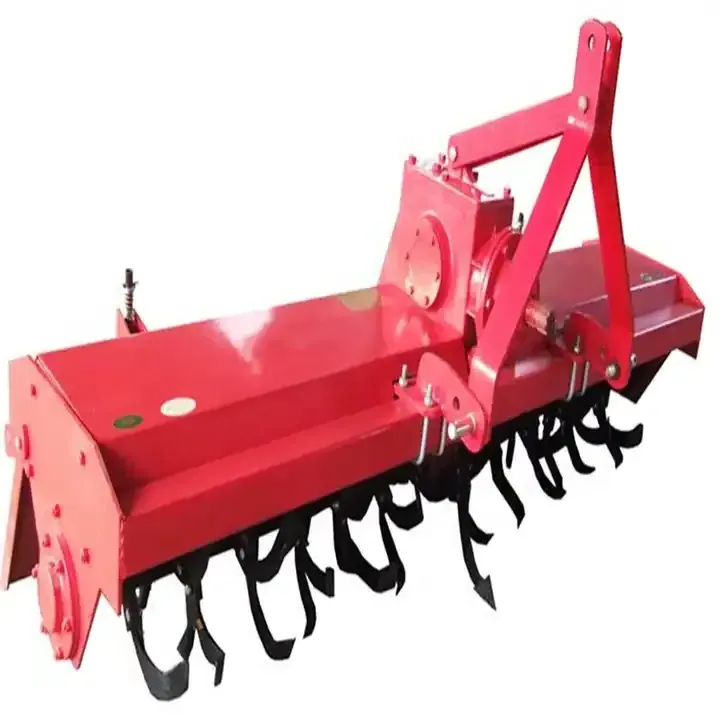 The TGLN-200 Rotary Tiller comes with several advantages and applications for farmers. It is designed with a strengthened rotary tiller frame, which ensures durability and reliability even in tough farming conditions. It features an adjustable rear cover and a thickened flange, which increases its efficiency and longevity. The rotary tiller is powered by a 225 box gearbox, ensuring high productivity and performance. Furthermore, the machine has a side box that adopts chain drive with a tensioner, enhancing its operability and convenience. The adjustable support bracket ensures that the tiller can handle different farming scenarios effectively. The TGLN-200 rotary tiller is an innovative solution to modern farming needs, offering high efficiency, durability, and reliability.
Understanding the working principle of TGLN-200 Rotary Tiller
The TGLN-200 operates by using rotating tines or blades to dig into the soil, breaking it up and thereby creating a perfect seedbed. The tiller is attached to the tractor and powered by the tractor's power take-off (PTO). It??s easy to install by attaching it to the three-point hitch of the tractor and connecting the PTO. To unload, reverse the installation process. Maintaining the TGLN-200 is crucial for its longevity and high performance. Regularly check and tighten loose bolts, keep the machine clean, and ensure the blades are sharp and in good condition. Always refer to the user manual for detailed installation and maintenance procedures.
Promoting AGKNX's Agricultural Rotary Tiller Products
Improve your farm productivity with AGKNX's agricultural rotary tiller products! Our tillers, including the heavy-duty TGLN-200, are engineered for maximum efficiency and durability. They are perfect for farm cultivation, breaking up hard soil, and preparing your land for planting. With our tillers, you can achieve high productivity and enhance your farming operations. Don't wait! Contact us today to purchase the revolutionary TGLN-200 and experience the groundbreaking difference in your farming activities! Take the first step towards smarter farming with AGKNX!
Why Choose AGKNX's Agricultural Rotary Tillers Products?
Choosing AGKNX's agricultural rotary tillers means investing in quality, efficiency, and longevity. Our products are designed with the latest technology and built to withstand tough farming conditions. We offer a wide range of products, including rotary tillers, PTO shafts, disc harrows, disc ploughs, and many more. With our products, you can achieve high productivity, making your farming operations more profitable. Invest in AGKNX's agricultural products today for a better farming experience!
Introduction to AGKNX Machinery Co., Ltd.
Established over a decade ago, AGKNX Machinery Co., Ltd. specializes in the research and development of agricultural machinery. Our product line includes an extensive range of farming machinery, planting machinery, harvesting machinery, and their accessories. With a team of dedicated professionals and advanced production technology, we provide high-quality products that cater to the diverse needs of our customers. Our products are sold all over the country and are exported to many countries and regions globally. Trust AGKNX Machinery Co., Ltd. for all your agricultural machinery needs!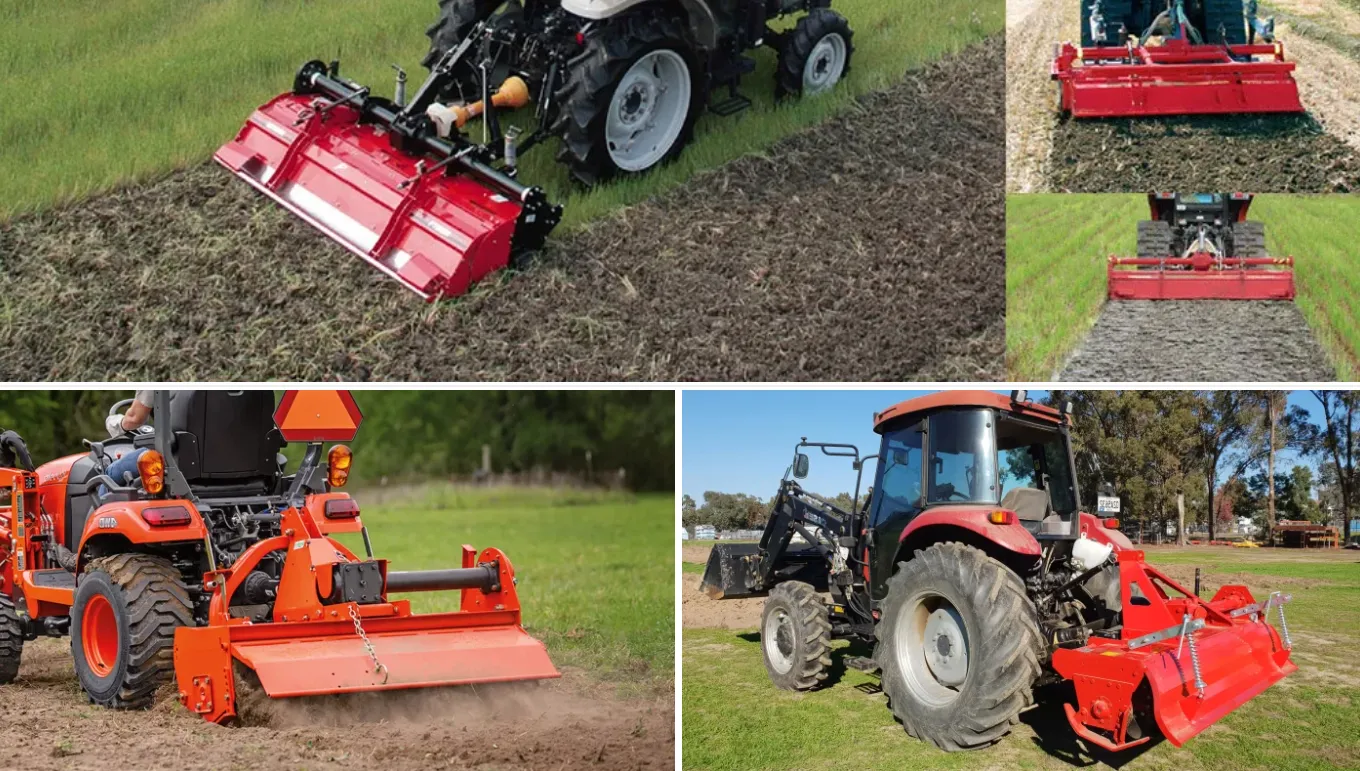 Watch our TGLN-200 rotary tiller in action: