Description
Experience the power and efficiency of our hot sale mini tractor potato harvester, specifically designed for use with a walking tractor. This mini harvester, model number 4U-1A, is a brand new, CE certified, high-performance machine that boasts a wealth of impressive features. Weighing just 120kg and measuring 1600*700*700 in dimension, this mini harvester is compact and easy to handle. Engineered to deliver high productivity of 0.53-0.66ha/h and powered by a 12hp engine, the mini potato harvester is your ultimate solution to efficient and effective harvesting.
Features and Applications of the Mini Potato Harvester
The mini potato harvester is a patented product, a first of its kind domestically. Offering an impressive harvest efficiency, this machine is designed to avoid damaging the skin of the potatoes while harvesting. Seamless operation is ensured with the harvester's design preventing grass blockage and promoting rapid soil leakage. Its operational efficiency, combined with its simple structure and long service life, makes this mini potato harvester an essential addition to your farming equipment. Another significant advantage is the harvester's ability to extract residual plastic sheeting from the soil, ensuring the healthy growth of your next crop.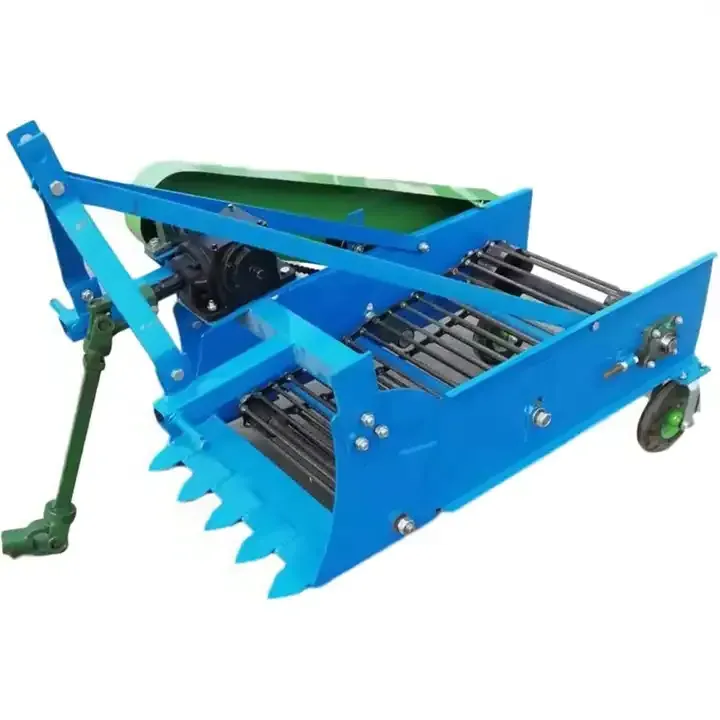 Working Principle and Maintenance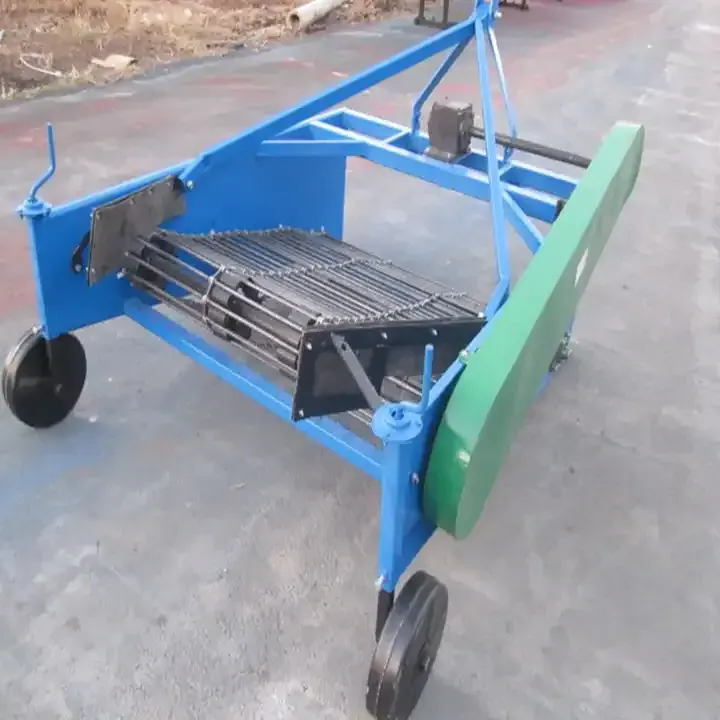 The mini potato harvester operates by cutting the potato plants at root level and subsequently sieving the soil to separate the potatoes. This efficient process ensures a high yield while minimizing damage to the harvested potatoes. Installation is straightforward, requiring it to be connected to a walking tractor, while unloading simply involves detaching the harvester from the tractor. Regular maintenance, including cleaning after use and periodic checks for any wear and tear, will ensure the longevity of the harvester.
Discover AGKNX's Agricultural Potato Harvester Products
Invest in the future of your farming operations with AGKNX's range of agricultural potato harvester products. Our innovative designs and commitment to quality guarantee machinery that will enhance your productivity and efficiency. Don't wait, explore our range of products today and take the leap towards more successful farming. Contact us for more information and secure your mini potato harvester now.
Why Choose AGKNX's Agricultural Potato Harvester Products?
At AGKNX, we have been at the forefront of agricultural machinery research and development. Our diverse product range includes rotary tillers, PTO shafts, furrow ploughs, box scrapers, boom sprayers, fertilizer spreaders, potato planters, potato harvesters, sickle bar mowers, rotary mowers, flail mowers, disc harrows, disc ploughs, disc ridgers, plough blades, agricultural cultivators and agricultural trailers. Our machinery is the result of the hard work and innovation of our skilled team of over 100 employees, including 20 technical staff and five senior R&D personnel.
Our products are manufactured using advanced machinery and CAD computer-aided design systems. We are proud to supply a wide range of farming machinery to major tractor manufacturers in China. Our products are not only sold domestically but are also exported to Europe, America, Africa, the Middle East, and Southeast Asia.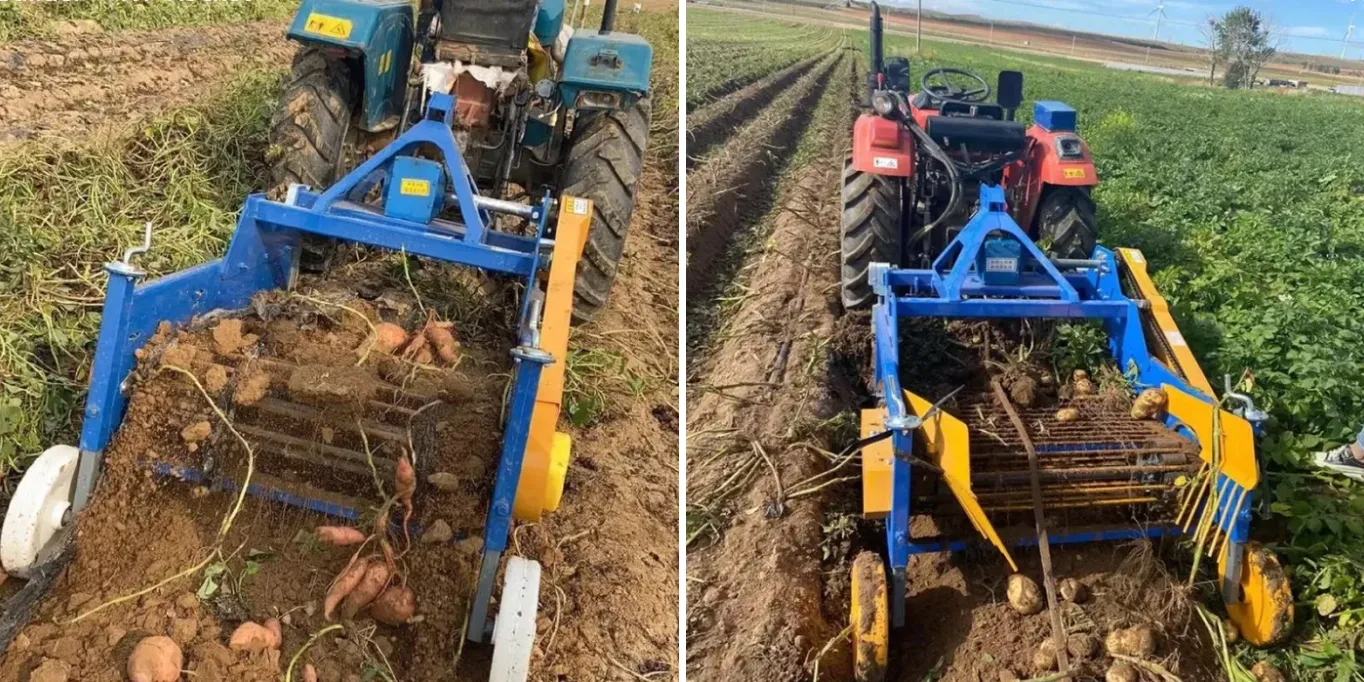 Learn More About Our Products
Interested in learning more about our hot sale mini tractor potato harvester? Check out this informative video that showcases the features and operation of the mini potato harvester.