Description
Introducing the high productivity, hot selling Potato Harvester Rock Picker, a new product for 2021 designed for optimized efficiency in agriculture. The rock picker has a size of 1800*1000*980MM and weighs 195KG. It's suitable for use with tractors of power between 18-30HP. This mini harvester is perfect for harvesting potatoes, carrots, garlic, and other crops. With its gear drive system and row distance of 600-650mm, the machine guarantees high productivity and quality output.
Product Features and Applications
The Potato Harvester Rock Picker is equipped with core components such as gear, gearbox, and bearing, ensuring a high level of durability and efficiency. It's designed to work under various conditions and in different types of farms. The machine's key selling points include high productivity and a one-year warranty on core components. It also has a video outgoing-inspection available and a machinery test report provided, ensuring that you're buying a quality product.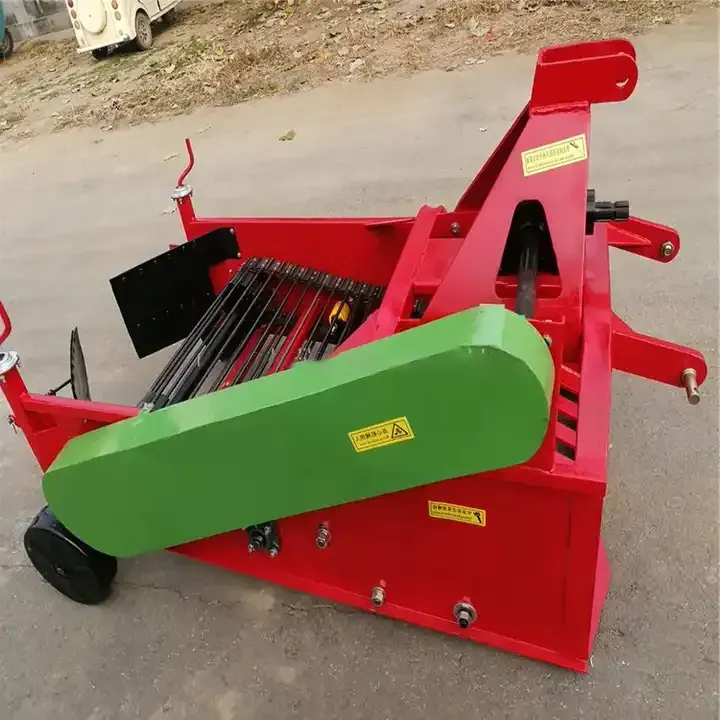 Working Principle and Maintenance
The Potato Harvester Rock Picker operates by digging into the soil, uprooting the crop, and separating the potatoes from the soil. The crops are then collected in a single row, making it easy to gather. Installing and unloading this machine is straightforward, and video technical support is provided for further guidance. Regarding maintenance, it's crucial to regularly check the gear, gearbox, and bearing for any possible issues to ensure the machine's longevity and optimal performance.
Why Choose AGKNX??s Agricultural Potato Harvester Products?
With AGKNX??s Potato Harvester Rock Picker, you are investing in a product characterized by high productivity, efficiency, and durability. Our machine is ISO9001 certified, a testament to its high quality and performance. We are dedicated to providing excellent after-sales service, including engineers available for overseas service and video technical support. We encourage you to make the best decision for your farm and invest in our top-grade machine.
About AGKNX Machinery Co., Ltd.
AGKNX Machinery Co., Ltd. is a premier manufacturer of agricultural machinery, including rotary tillers, PTO shafts, rotary tillers, furrow ploughs, box scraper, boom sprayers, fertilizer spreaders, potato planters, potato harvester, sickle bar mowers, rotary mower, flail mower, disc harrows, disc ploughs, disc blades, disc ridgers, plough blades, agricultural cultivators, agricultural trailers, corn seeder, wheat seeder, vegetable seeder, and many more. We are proud of our robust team of over 100 employees, including 20 technical staff and five senior R&D personnel. We utilize advanced production technology, including CAD computer-aided design systems, to deliver quality machinery that guarantees high productivity for our customers.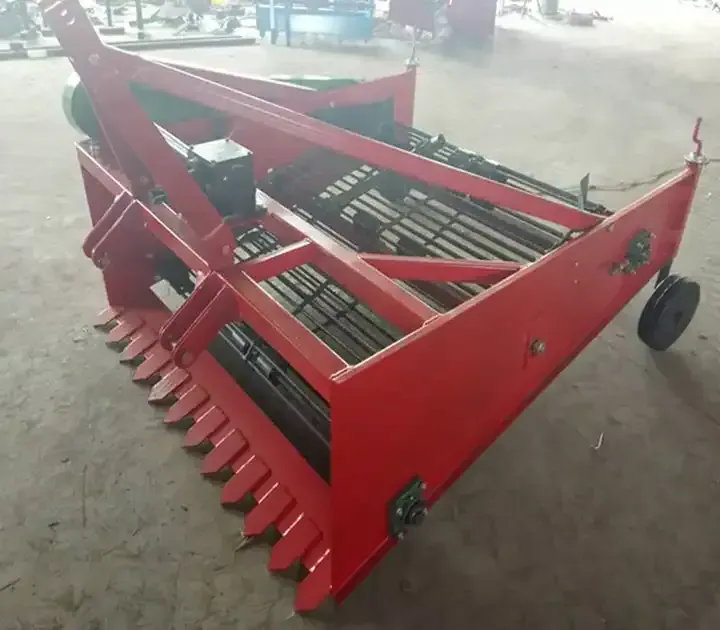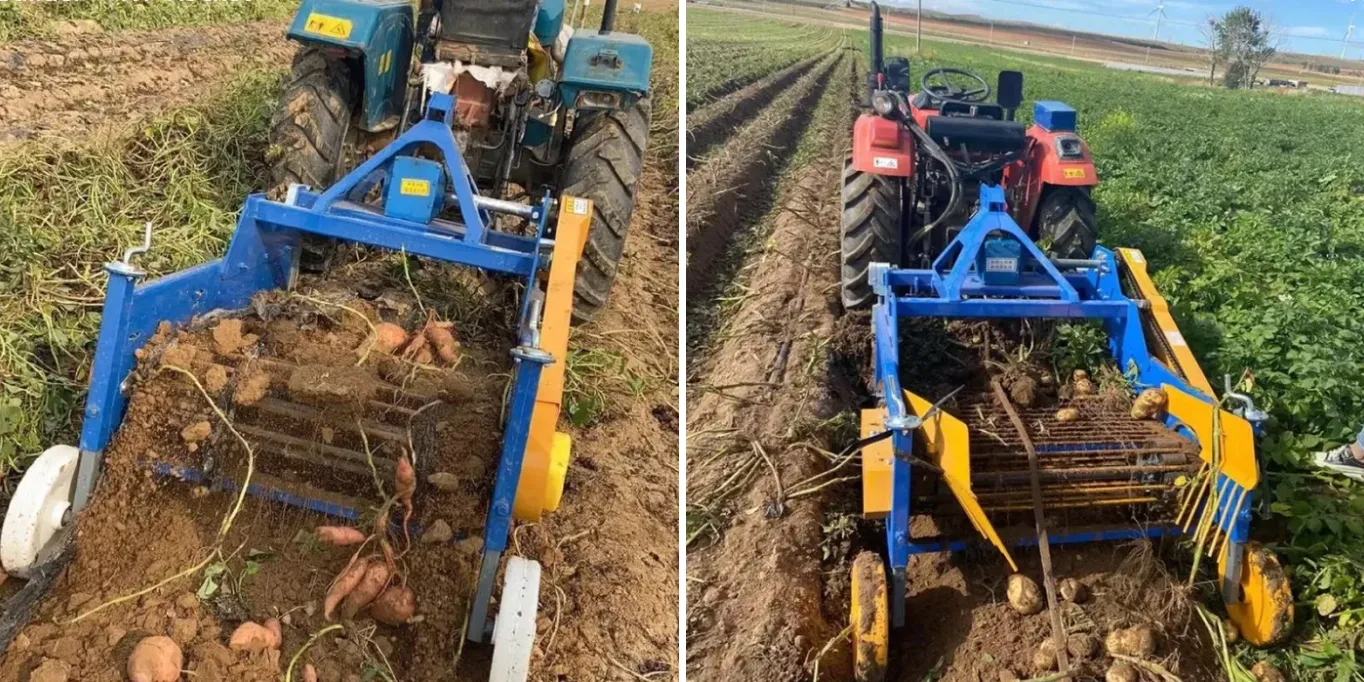 Watch our video to get a closer look at our Potato Harvester Rock Picker in action: