Description
The Mounted Boom Sprayer is an innovative and high-performance piece of agricultural equipment that's currently up for grabs. This brand-new product for 2023 comes with a one-year warranty and is specifically designed for use with tractors. The sprayer is perfectly suited for various industries and weighs 230 KG. While it doesn't have a showroom location, video outgoing-inspection and machinery test reports are readily provided for your convenience. It's high productivity and superb bearing core components make it a standout in the market.
An Introduction to the Mounted Boom Sprayer
The Mounted Boom Sprayer is a type of agricultural machinery that's primarily used for applying pesticides, fertilizers, and other chemical solutions uniformly across fields. Notably, it guarantees high productivity, making it a key selling point. The sprayer is tailored for tractors and comes with a one-year warranty on core components. It's a new product launched in 2023, and it's already making waves in the agricultural industry. What's more, it's packed in an iron case to ensure safe and secure delivery.
Working Principle, Installation, and Maintenance
The working principle of a Mounted Boom Sprayer revolves around the use of hydraulic power from the tractor to spray agricultural chemicals. It's installed at the back of the tractor using a three-point hitch system. As for unloading, it's as easy as detaching the hitch system. Maintenance-wise, it's crucial to regularly clean the sprayer parts, especially the nozzles, to prevent clogging and ensure optimal performance.
Promoting AGKNX's Agricultural Boom Sprayer Products
AGKNX is proud to present its Mounted Boom Sprayer ?C a product designed for high productivity and superior performance. With its robust bearing core components and a weight of 230 KG, the sprayer guarantees durability and longevity. We urge potential customers to explore this top-of-the-line product and reach out to us for any purchase-related inquiries.
Why Choose AGKNX's Agricultural Boom Sprayer Products?
AGKNX's Mounted Boom Sprayer offers several advantages. It's designed with cutting-edge technology for optimal performance and high productivity. Its core components, including the bearings, are covered by a one-year warranty, providing customers with peace of mind. Additionally, AGKNX is known for its exceptional customer service and quick response to inquiries.
About AGKNX Machinery Co., Ltd.
AGKNX Machinery Co., Ltd. is a leading manufacturer of agricultural machinery. With a team of over 100 employees, including 20 technical staff and five senior R&D personnel, we specialize in the production of various agricultural machinery. Our offerings range from rotary tillers, PTO shafts, disc harrows, disc ploughs, disc blades, rotary tillers, box scrapers, sickle bar mowers, rotary mowers, flail mowers, boom sprayers, fertilizer spreaders, furrow ploughs, potato planters, plough blades, agricultural cultivators, potato harvesters, agricultural trailers, corn seeders, wheat seeders, vegetable seeders, harvest machines, post hole diggers, wheat seeders, corn seeders, agricultural subsoilers, to soil-loosening shovels.
Our products are renowned for their specifications, performance, and reliability. They're sold all over the country and exported to many countries and regions in Europe, America, Africa, the Middle East, and Southeast Asia all year round.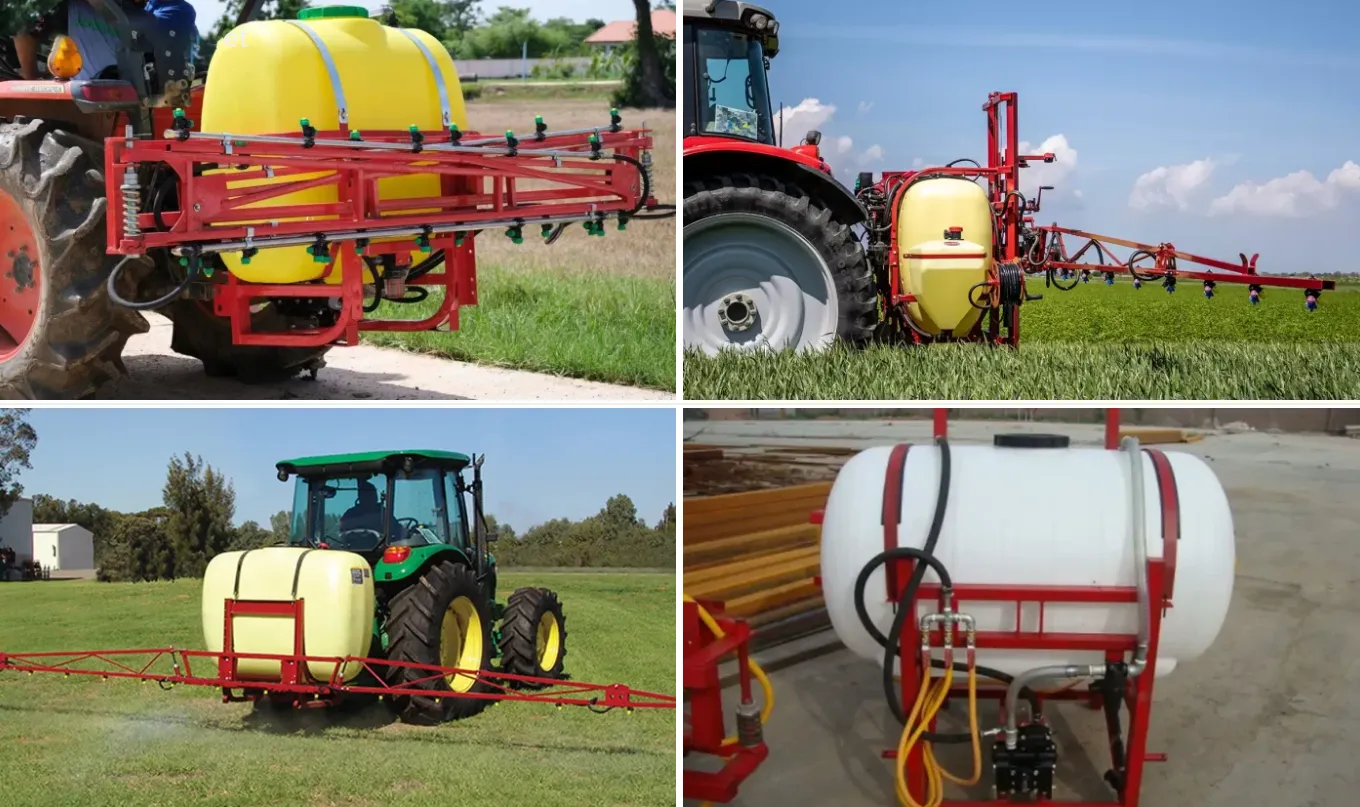 Watch the Video
Check out this video to get a closer look at the Mounted Boom Sprayer and its applications.