Description
Equipped with advanced features, the potato ridger is a highly efficient farm cultivator designed to simplify the process of tillage. It operates on tractor power, and is characterized by its strong build and robust performance. The model 3z-140 is a new product, weighing 150 kg, and comes with a one-year warranty. It has a working width of 1400mm and a ridger depth of 250mm. Additionally, it has been certified by the ISO9000. The product's dimensions are 2000*1300*300mm, and after-sales service is provided through an overseas service center. All these features are neatly packaged and delivered in an iron case or as per your demand.
Exploring the Features and Applications of the Potato Ridger
The potato ridger, model 3z-140, is a versatile farm cultivator that is perfect for various applications. Its 1400mm working width and 250mm ridger depth make it ideal for creating ridges for potato cultivation. The ridger also has a robust weight of 150kg, giving it stability and strength while working in the field. Its unique dimensions, 2000*1300*300mm, allow it to cover a considerable area, making your farming tasks efficient and timely. The product's ISO9000 certification guarantees its quality and safety. Moreover, its power is derived from a tractor, making it a flexible and energy-efficient farm implement.
Installation, Usage, and Maintenance
The potato ridger is easy to install and use. It hooks up to a tractor for power and can be set to create ridges at the desired depth and width. Regular maintenance involves cleaning after use, checking for any loose or worn-out parts, and storing in a dry place. The provided one-year warranty covers any manufacturing defects, and there is an overseas service center available for after-sales service.
Experience the Superiority of HZPT's Agricultural Disc Ridger Products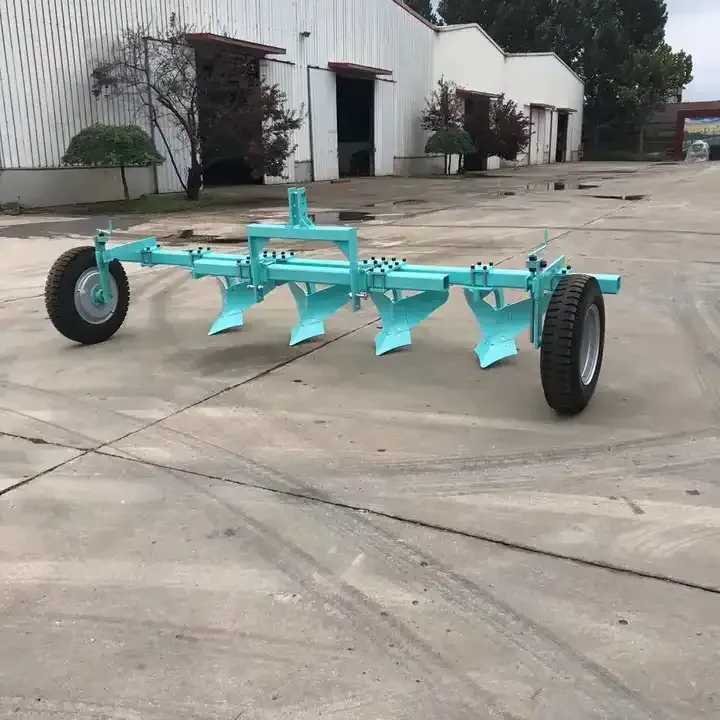 When it comes to agricultural implements, HZPT's disc ridger products stand out from the rest. They are designed with the user's needs in mind and are guaranteed to deliver superior performance. Their robust build, efficient operation, and reliable service make them a worthy investment for any farmer. So why wait? Learn more about our products and contact us to make a purchase. With HZPT, you can always expect the best.
Why Choose HZPT's Agricultural Disc Ridgers Products?
HZPT Machinery Co., Ltd. is a trusted name in the agricultural machinery industry. With a range of products like rotary tillers, PTO shafts, disc harrows, disc ploughs, and more, we are dedicated to enhancing farming practices with innovative solutions. Our disc ridger products are a testament to our commitment to quality and performance. They are designed with precision and are perfect for various farming tasks, making them an essential tool for any farmer.

About HZPT Machinery Co., Ltd.
HZPT Machinery Co., Ltd. has been at the forefront of agricultural machinery research and development for years. We specialize in a wide range of farming machinery, including rotary tillers, PTO shafts, disc harrows, disc ploughs, and more. Our team of over 100 employees, including 20 technical staff and five senior R&D personnel, work tirelessly to deliver products that meet and exceed our customers' expectations.
Our products are not only reliable but also versatile. They are designed to cater to various farming needs, making them a preferred choice for farmers across the globe. Our advanced production technology and equipment ensure that we deliver only the best to our customers. So, whether you are looking for a potato planter, a corn seeder, or a disc ridger, HZPT has got you covered.