Description
Introducing the Rotavatory Tiller, a high-quality machinery with a prime focus on productivity. This robust tiller comes with a 1-year warranty and is designed to effortlessly loosen land. It is a new product for 2023, weighing 175 KG with key components such as bearings. The tiller is a product of rigorous testing, accompanied by an outgoing-inspection video and machinery test report for guaranteed quality. It's perfect for industries looking for high productivity, with no specific showroom location as it is available for delivery to your desired location.
The Advantage and Applications of the Rotavatory Tiller
One of the key selling points of the Rotavatory Tiller is its high productivity, making it a practical choice for various industries. Its use extends beyond just loosening land. It can effectively break up hard, compacted soil, preparing it for planting, making it a must-have for agricultural industries. It is built with sturdy, high-quality core components, ensuring durability and longevity. Moreover, it comes with a 1-year warranty, providing users with peace of mind knowing that any core component issues within that period will be addressed promptly.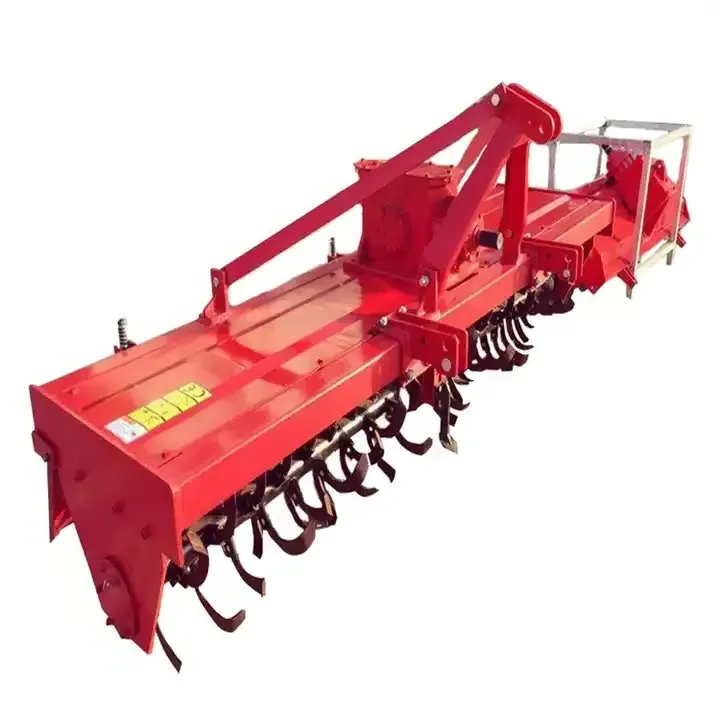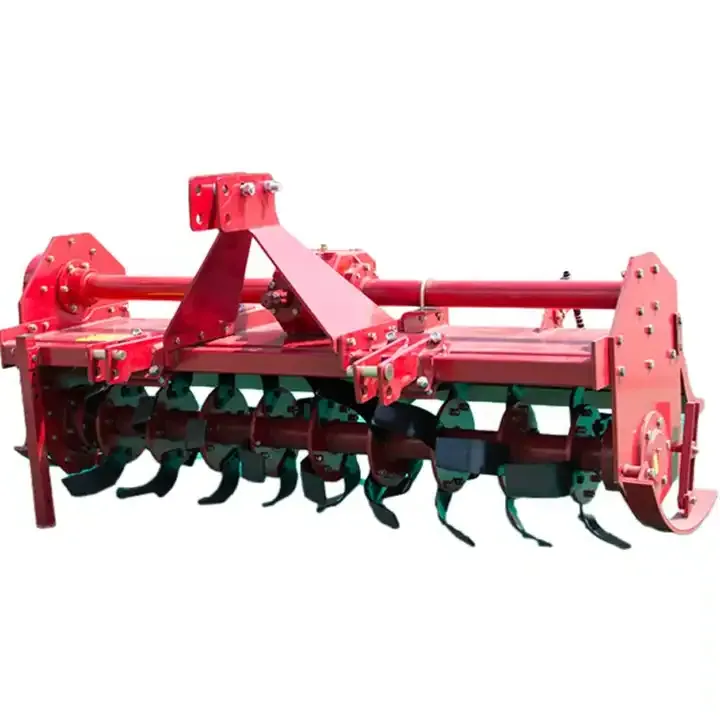 Working Principle, Installation, and Maintenance of the Rotavatory Tiller
The Rotavatory Tiller works by using rotating tines or blades to dig into the soil, breaking it up and mixing in organic matter. It is easy to install on the tractor, simply attach it to the back of the tractor, connect it to the PTO shaft, and it??s ready to till your land. To maintain the tiller, clean it after every use to prevent soil and debris build-up. Also, regularly check and lubricate the bearings, one of the core components of the tiller, to ensure smooth operation.
Discover AGKNX??s Agricultural Rotary Tiller Products
Experience high productivity and ease of use with AGKNX's agricultural rotary tiller products. Each tiller is designed to offer excellent performance and durability, perfect for large scale farming or small garden projects. Don't miss out on these superior quality tillers, contact us today to purchase or learn more about our products.
Why Choose AGKNX's Agricultural Rotary Tillers Products?
AGKNX Machinery Co., Ltd. specializes in the research and development of agricultural machinery like rotary tillers, PTO shafts, disc harrows, disc ploughs, and more. With a team of over 100 employees, including 20 technical staff and five senior R&D personnel, we guarantee high-quality, reliable, and efficient machinery.
We have two advanced production lines equipped with cutting-edge technology for casting, forging, machining, heat treatment, and lacquering. Our vast range of products caters to different farming needs, from tillage machinery to harvesting machinery. We are committed to providing reliable products with excellent after-sales service. Choose AGKNX for high-quality, high-productivity agricultural machinery.
AGKNX??s Extensive Portfolio of Agricultural Machinery
For many years, AGKNX Machinery Co., Ltd. has been engaged in the research and development of agricultural machinery. Our main products include rotary tillers, PTO shafts, disc harrows, disc ploughs, disc blades, box scrapers, sickle bar mowers, rotary mowers, flail mowers, boom sprayers, fertilizer spreaders, furrow ploughs, potato planters, plough blades, agricultural cultivators, potato harvesters, agricultural trailers, corn seeders, wheat seeders, vegetable seeders, harvest machines, post hole diggers, wheat seeders, corn seeders, agricultural subsoilers, and soil-loosening shovels.
Final Thoughts
Choose AGKNX's Agricultural Rotary Tillers for your agricultural needs. Our machinery is of high quality, reliable, and designed to deliver high productivity. Contact us today to learn more about our products and services.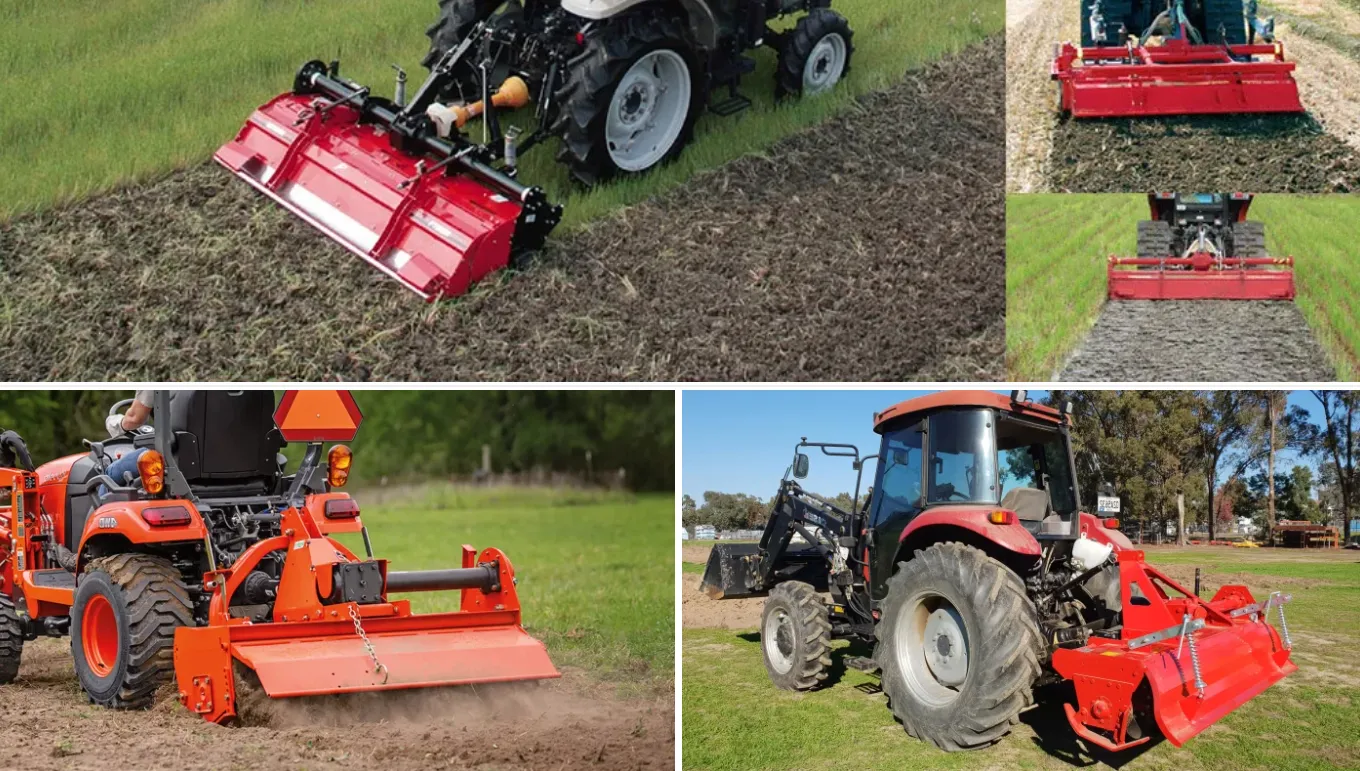 Watch Our Rotavatory Tiller in Action
Want to see our Rotavatory Tiller in action? Watch the video below to understand how our tiller can help increase your agricultural productivity.