Description
The small potato harvester is a compact, efficient and reliable piece of farm equipment, designed for high productivity. With a one-year warranty, this machine weighs 180kg and is a new product on the market. The core component of this harvester is the bearing, which is designed with precision to ensure smooth operation. This potato harvester is easy to use and is in brand new condition, ready to enhance your farming operations.
Features and Applications of the Small Potato Harvester
This small potato harvester is a versatile tool that can be used in various industries. It's key selling point is its high productivity, ensuring that your farming tasks are completed efficiently. With its bearing being the core component, the harvester guarantees a smooth harvesting process without any hitches. The harvester is sold as a new product and comes with a one-year warranty on the core components as well as a complete machinery test report for quality assurance. The product also comes with video outgoing-inspection and is neatly packed, with 50 units per pallet.
Working Principle and Maintenance of the Small Potato Harvester
The small potato harvester operates by digging up the soil and harvesting the potatoes, leaving them on the surface for collection. It's easy to install and unload, making it highly user-friendly. To ensure the longevity of the harvester, it is recommended to regularly clean the machine after use, keep it in a dry environment to prevent rusting, and to regularly check and replace the core components as necessary.
Why Choose AGKNX's Small Potato Harvester?
AGKNX is a trusted name in the agricultural industry, known for its high-quality machinery and excellent customer service. The small potato harvester from AGKNX is a testament to the company's commitment to innovation and efficiency in farming solutions. With its high productivity and reliability, this machine is a valuable addition to any farming operation. Contact us today to learn more about our products and make your purchase.
About AGKNX Machinery Co., Ltd.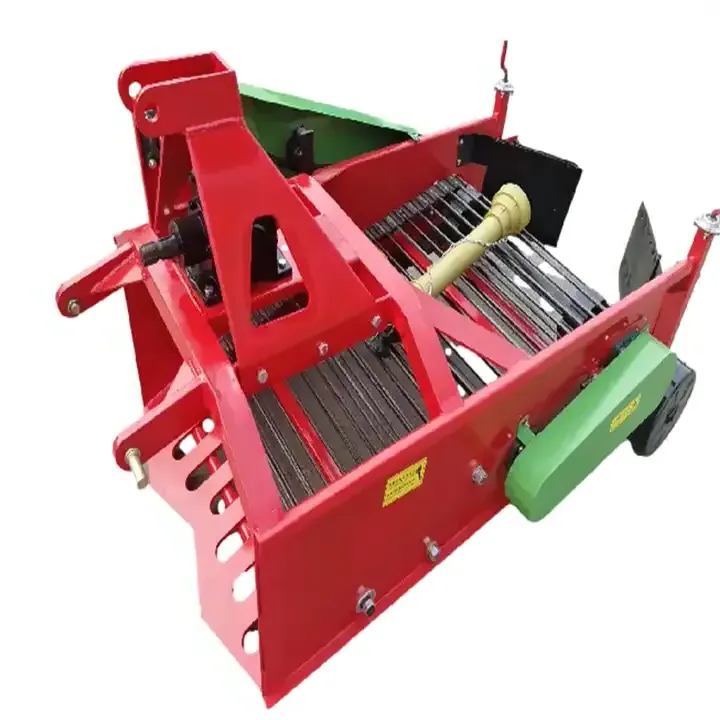 AGKNX Machinery Co., Ltd. is a pioneering company in the agricultural machinery industry. With a focus on research and development, AGKNX offers a wide range of products including rotary tillers, PTO shafts, furrow ploughs, box scraper, boom sprayers, potato planters, potato harvester, sickle bar mowers, and more. With a team of over 100 employees, including 20 technical staff and five senior R&D personnel, AGKNX is committed to innovation and excellence. The company uses advanced CAD computer-aided design systems and has two production lines, ensuring efficient and high-quality production.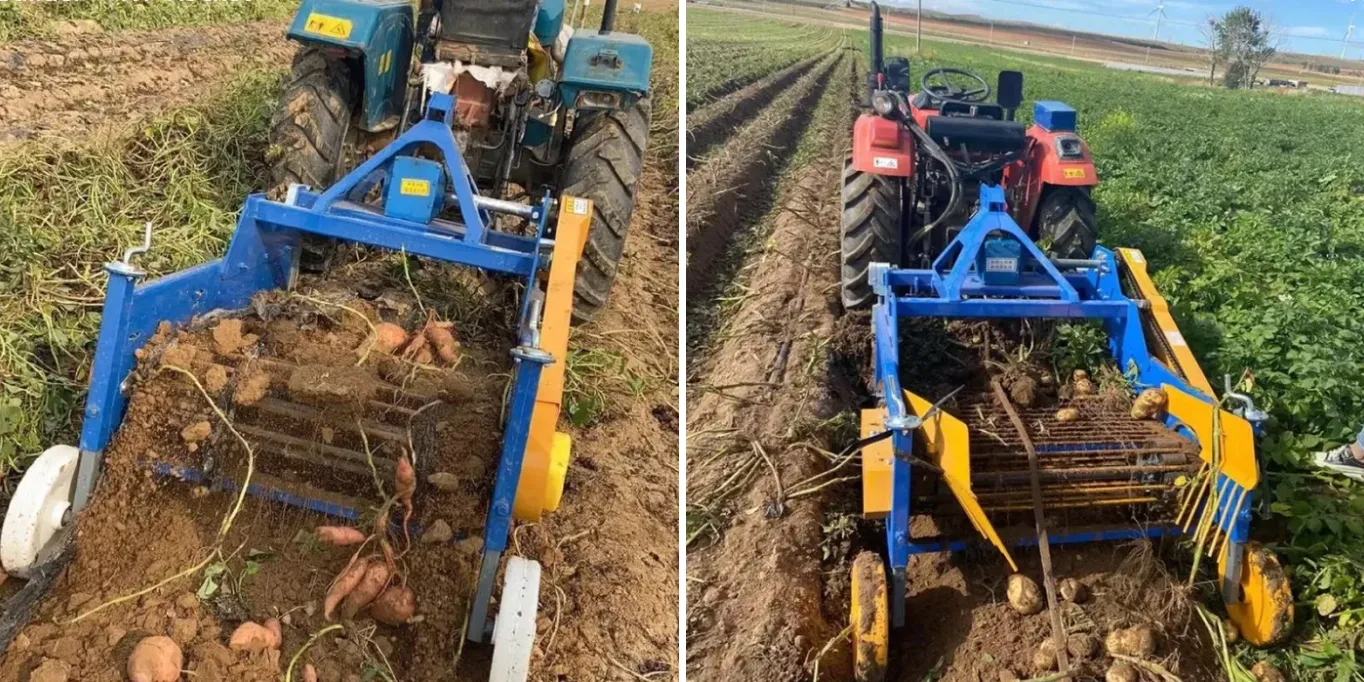 A Look at the Small Potato Harvester in Action
To get a glimpse of how the small potato harvester operates, check out this video: