Description
Discover the power and efficiency of our stone automatic loading machines, hydraulic baskets, and stone excavators. These machines come with a 1-year warranty and are perfect for use in farming industries. With a weight of 800 KG, they are sturdy and robust, ready to take on any task. Video outgoing-inspection and a machinery test report are provided for your peace of mind, and key selling points include high productivity and a customizable color. These machines are designed for use with a tractor 3-point linkage and require 80-120hp. The minimum order quantity is one set and delivery time is 7-15 working days.
Features and Applications of Our Stone Automatic Loading Machines
Our Stone Picker Machines are expertly designed to pick up stones efficiently and effectively. This machine is new and comes with core components including bearings and a gearbox. The working width is 1300mm, making it ideal for covering large areas quickly. These machines are not only highly productive but also offer higher efficiency. Their use extends to a variety of applications, primarily in the farming industry. The color can be customized to match your other machinery or to stand out, depending on your preference.
Working Principle, Installation, and Maintenance
The Stone Picker Machine operates by utilizing hydraulic power to pick up stones and load them into the hydraulic baskets. The machine is powered by a tractor using a 3-point linkage. Installation is straightforward and requires connecting the machine to the tractor's power source. Maintenance is simple and involves regular checks and servicing of the core components. It is essential to ensure the bearings and gearbox are in good working order to maintain optimal performance and productivity.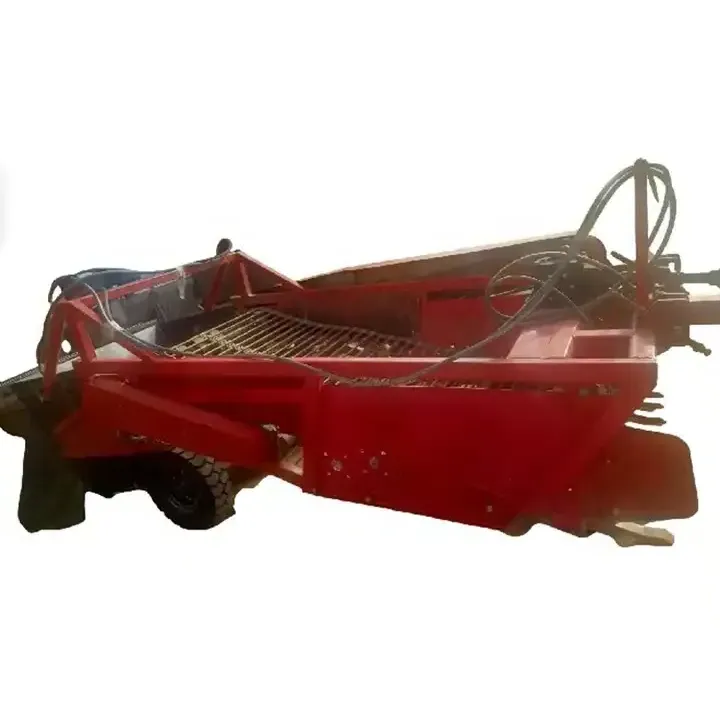 AGKNX's Agricultural Potato Harvester Products
Take your farming operations to the next level with AGKNX's range of agricultural potato harvester products. These products are designed with high productivity, durability, and efficiency in mind. Don't miss out on these industry-leading machines. Contact us now to learn more and place your order!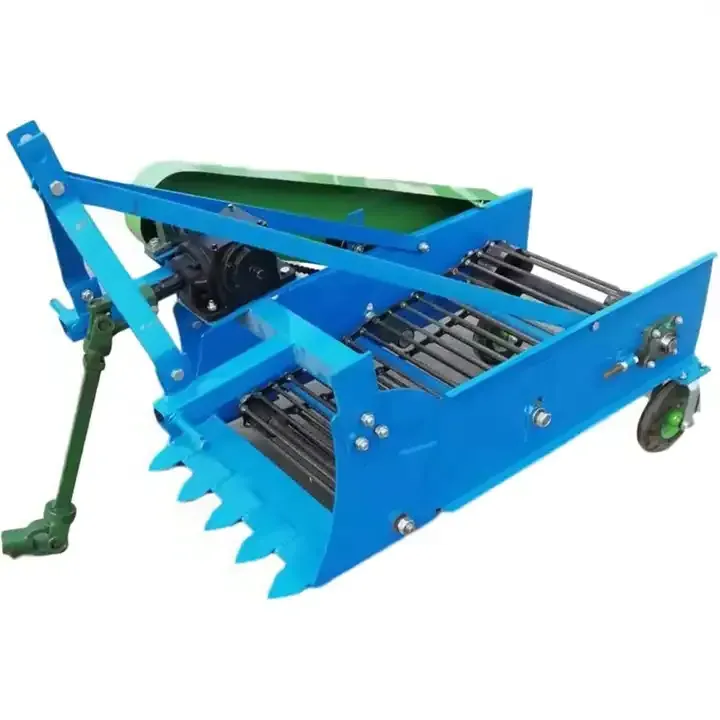 Why Choose AGKNX's Agricultural Potato Harvester Products?
AGKNX Machinery Co., Ltd. has been at the forefront of agricultural machinery research and development, offering a wide range of products from rotary tillers, PTO shafts, furrow ploughs, box scraper, boom sprayers, fertilizer spreaders, to potato planters and harvesters. Our products are not only well-designed and robust but also come with the assurance of excellent after-sales service. Choose AGKNX's Agricultural Potato Harvester Products for quality, reliability, and efficiency.
About AGKNX Machinery Co., Ltd.
AGKNX Machinery Co., Ltd. boasts more than 100 employees, including 20 technical personnel and five senior R&D personnel. Our company has been engaged in the R&D of agricultural machinery, producing a variety of products such as rotary tillers, PTO shafts, furrow ploughs, box scraper, boom sprayers, and more. We have been highly recognized for our business integrity and quality, and we look forward to cooperating with you for win-win results.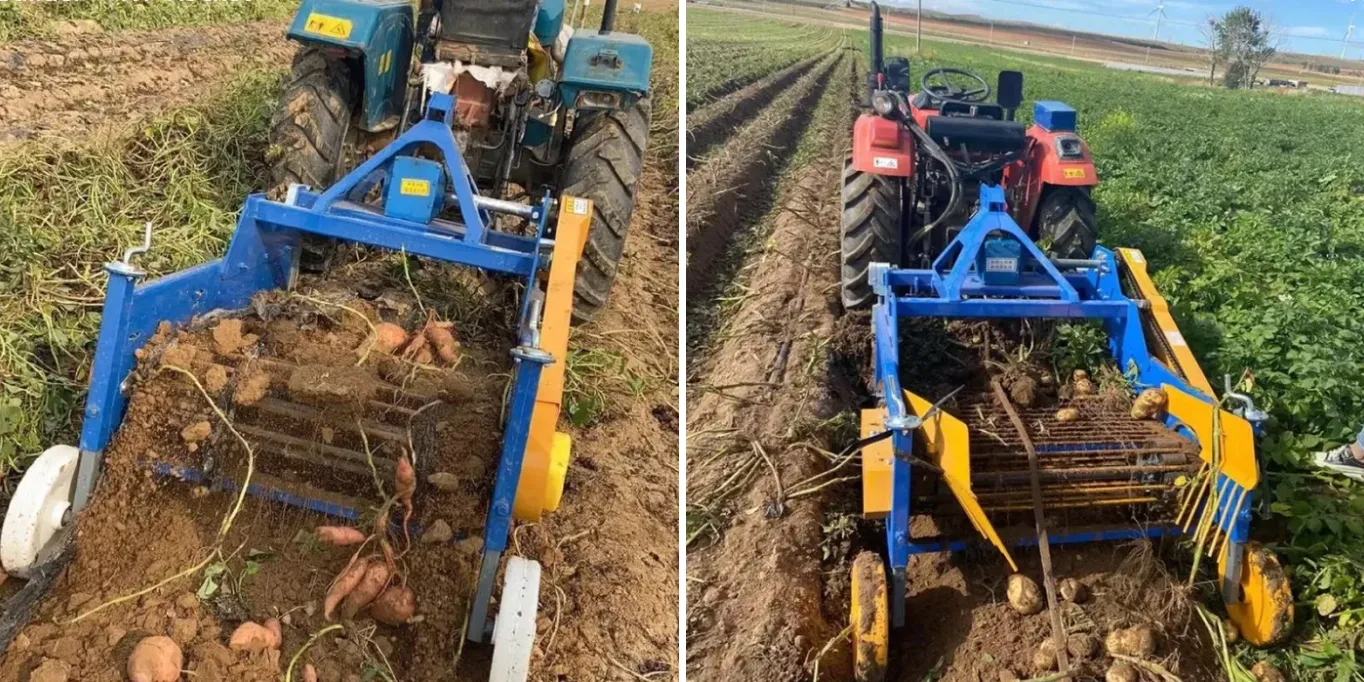 Explore our Product Video
Want to see our stone automatic loading machines in action? Watch our introduction video below for a first-hand look at the features and capabilities of our products.