Description
Presenting a top-of-the-line farming solution, the diesel tractor-drawn fertilizer distributor, model number CDR. This brand new, ISO9001 certified spreader is ideal for farm use. It comes with iron packaging for salt spreaders for tractors and is shipped from Qingdao. This CDR600 fertilizer spreader is designed not only for seeding but also for distributing particulate matters such as grass seeds, wheats, maize, corn, and chemical fertilizers. Whether large or small granule sizes, the spreader handles them efficiently. It can be used in various terrains including cultivated lands, meadows, hillside fields, and hills. This versatile machine is compatible with four-wheeled tractors of 25-45HP. Simple to organize and convenient to operate, it offers adjustable broadcast equation and width, and reliable functionality.
Features and Applications of the CDR600 Fertilizer Spreader
The CDR600 fertilizer spreader is a highly efficient tool that simplifies the seeding and fertilization process in agricultural settings. It is designed to evenly distribute various types of seeds and fertilizers, regardless of granule size. This comprehensive solution is suitable for a variety of terrains, including farmlands, meadows, hillside fields, and hills. Its compatibility with 25-45HP four-wheeled tractors makes it a versatile addition to any farm machinery lineup. The CDR600 is simple to operate, with adjustable broadcast equation and width, providing a reliable and efficient way to maintain and enhance the productivity of your agricultural land.
Working Principle and Maintenance of the CDR600 Fertilizer Spreader
The CDR600 fertilizer spreader operates by attaching to a 25-45HP tractor and using the tractor's power to distribute seeds and fertilizer evenly across the land. Installation is straightforward, with the spreader postposited to the tractor. Unloading is just as easy, with a simple detachment process. Regular maintenance of the CDR600 includes cleaning after use to prevent clogging and corrosion, regular checks of the spreader's components for wear and tear, and timely replacements or repairs as needed.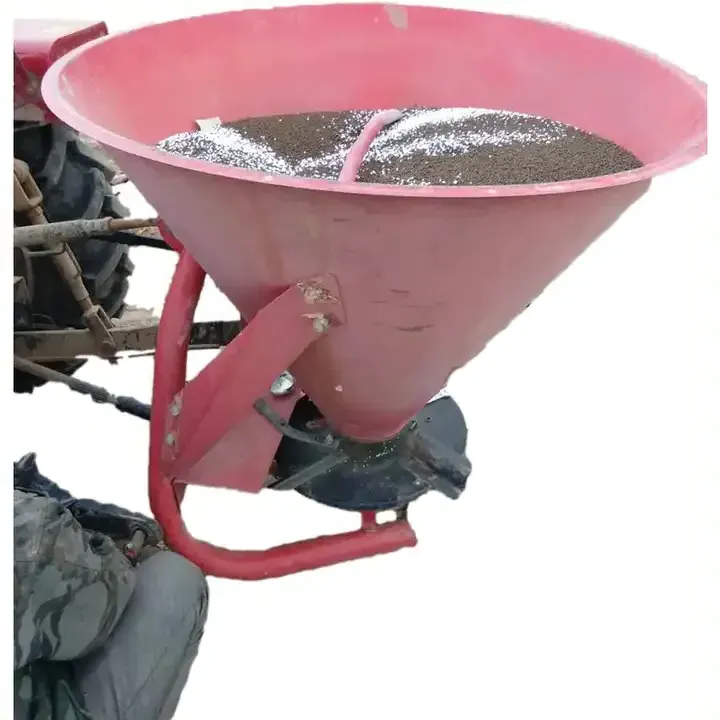 Choose AGKNX's Agricultural Fertilizer Spreader Products
Experience the reliability and efficiency of AGKNX's agricultural fertilizer spreader products. They are designed with the farmer's needs in mind and built to withstand the rigors of farming. With AGKNX, you are investing in durability, quality, and excellent customer service. Contact us now to learn more about our products and make your purchase.
Why Choose AGKNX's Agricultural Fertilizer Spreader Products?
AGKNX Machinery Co., Ltd. has been at the forefront of agricultural machinery research and development, offering a wide range of products such as rotary tillers, PTO shafts, disc harrows, disc ploughs, disc blades, disc ridgers, rotary tillers, furrow ploughs, box scraper, sickle bar mowers, and many more. Our team of over 100 employees, including 20 technical staff and five senior R&D personnel, is dedicated to providing high-quality, reliable farming solutions. We pride ourselves on our advanced production technology and equipment, and our commitment to customer satisfaction.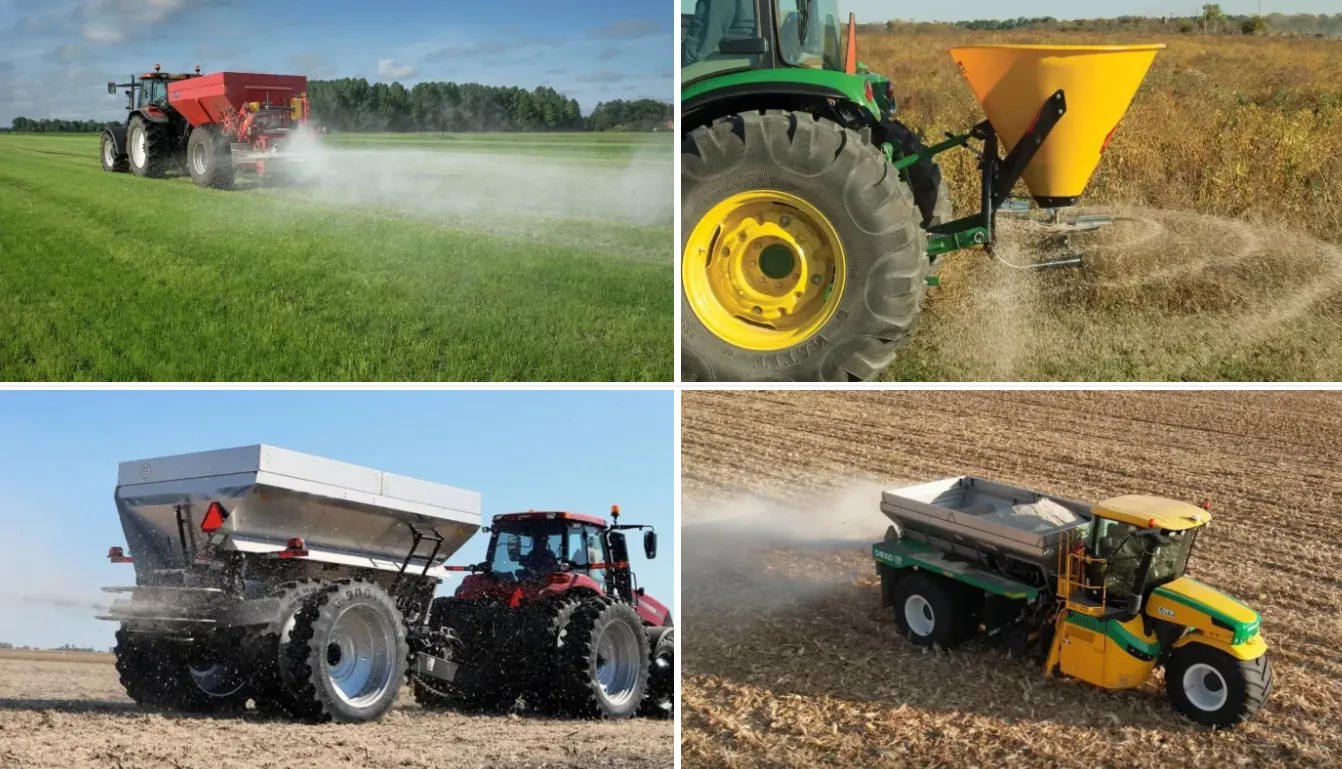 About AGKNX Machinery Co., Ltd.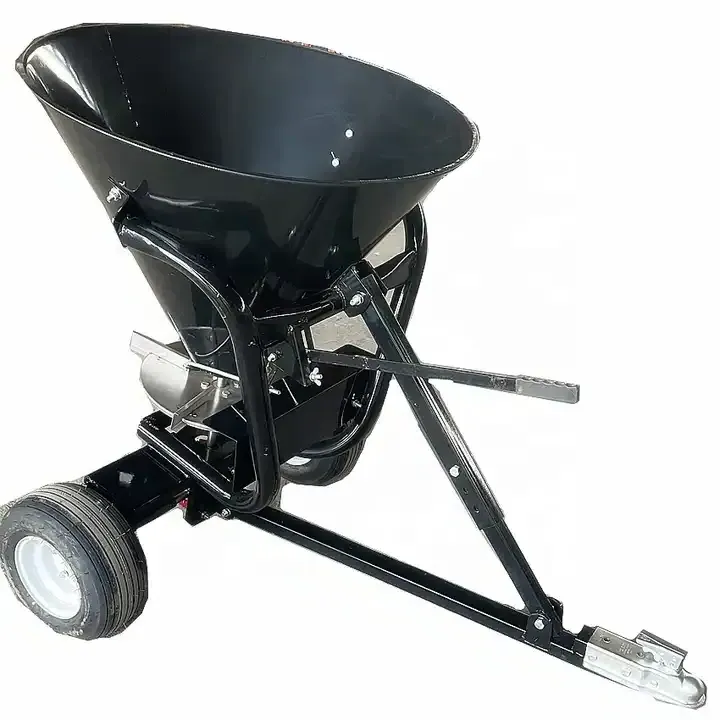 With more than ten years in the industry, AGKNX Machinery Co., Ltd. specializes in the production of farming machinery, planting machinery, harvesting machinery, and related accessories. Our products are trusted by major tractor manufacturers in China and are exported to Europe, America, Africa, the Middle East, and Southeast Asia. We offer a wide range of products, all of which are known for their reliability, excellent performance, and high quality.