Description
The tractor-mounted agricultural boom sprayer 3W-600-12 is a vital piece of farming machinery. This high productivity sprayer is ideal for farm usage, and it's designed with a pump type sprayer. With a diameter of 140 cm, a weight of 220 KG, and a spray width of 12m, this popular machine is a necessity for every farm. The new model comes with a warranty of six months for core components like the bearing and has a capacity of 600L. With a power requirement of ??55hp, it is customizable with colors and is ISO9001 certified.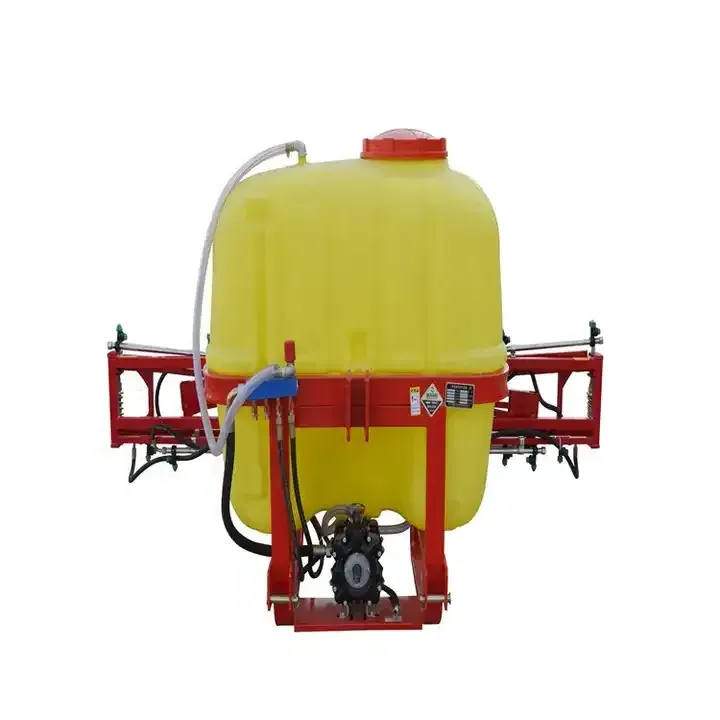 Advantages and Applications of the Tractor Mounted Agricultural Boom Sprayer 3W-600-12
This sprayer is not just an ordinary product, but a solution engineered to meet the diverse needs of modern farming. Its key selling point is its high productivity, making it an indispensable tool for agricultural enterprises. Given its 600L capacity, it can cover a large area without requiring frequent refills. This high-capacity feature combined with a wide spray width of 12m makes it ideal for large farms. Its robust construction ensures durability, and its customizable color options allow for personalization to match other farm equipment.
Working Principle and Maintenance Precautions
The tractor-mounted agricultural boom sprayer operates on a simple yet effective principle. The pump creates pressure that forces the spray fluid through the nozzles, which then distribute the fluid evenly across the field. Installation is straightforward with a three-point mounting system, making it easy to attach and detach from the tractor. For maintenance, regular checks on the pump, bearing, and nozzles are essential to ensure they are in good working condition. It's also important to clean the tank regularly to prevent any residual chemicals from clogging the system.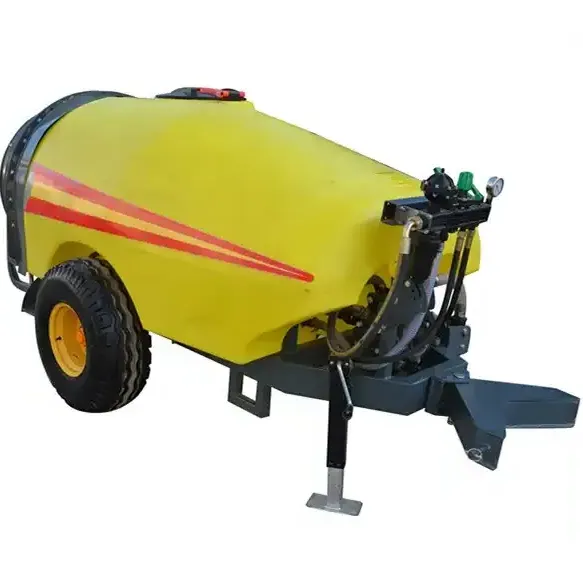 Why Choose AGKNX's Agricultural Boom Sprayer?
With AGKNX's agricultural boom sprayer, you are not just buying a product but investing in a solution that will enhance your productivity and efficiency. Our boom sprayer is designed with the latest technology ensuring it delivers optimal performance. We encourage you to discover the difference that our sprayer can make in your farming operations and contact us to purchase it.
About AGKNX Machinery Co., Ltd.
AGKNX Machinery Co., Ltd. has been at the forefront of agricultural machinery development, manufacturing products that have revolutionized farming. Our extensive product range includes rotary tillers, disc harrows, disc ploughs, and many more. Our team of over 100 employees, including 20 technical staff and five senior R&D personnel, is dedicated to providing innovative, high-quality products. Our production technology is advanced, and we use CAD for design, ensuring precision and quality in every product.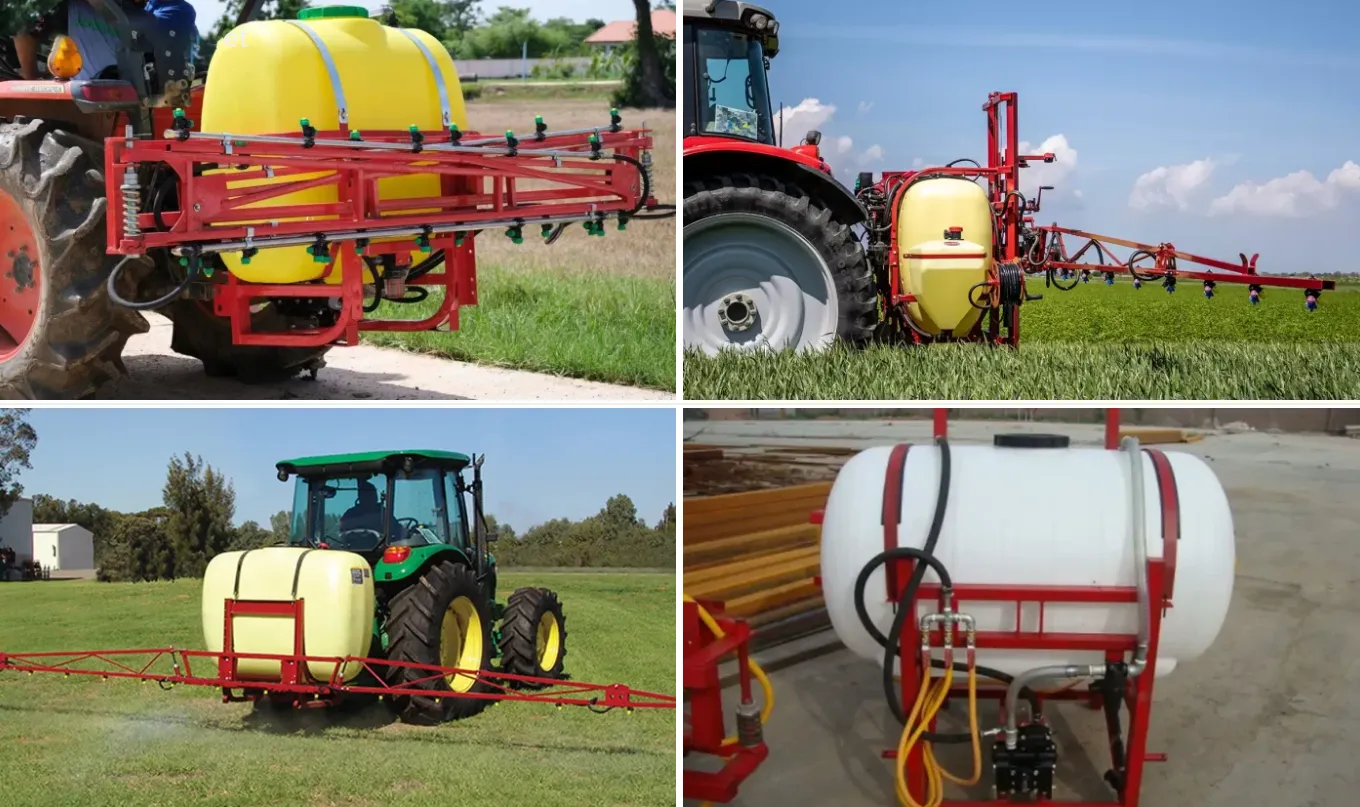 Our Products
Our products, which include disc harrows, disc ploughs, lawn mowers, rotary tillers, hay rakes, box scraper, and many more, are designed with the hardworking farmer in mind. We understand the unique challenges faced by farmers, and we design our products to help overcome these challenges. With AGKNX machinery, you can expect excellent performance, reliability, and durability.
For a closer look at our tractor-mounted agricultural boom sprayer, watch the video below: