Description
Introducing our Tractor Potato Harvester, a high-productivity machine perfect for agricultural industries. This robust piece of machinery comes with a 1-year warranty and weighs only 180 KG. It's the newest product of 2023, designed with core components such as bearings and built to guarantee quality and efficiency. Despite not having a physical showroom, we provide outgoing-inspection videos and machinery test reports to ensure our customers' satisfaction. The harvester is packed carefully with 50 pieces per pallet for seamless transportation.
An In-depth Look at the Tractor Potato Harvester
This potato harvester is not just a typical harvesting machine; it's a product of rigorous research and development, boasting high productivity as one of its key selling points. Its core components are made up of durable bearings, promising a long-lasting life for the machine. The harvester's primary use is for potato harvesting, making it an essential piece of equipment in the agricultural industry. The machine weighs 180 KG, a manageable weight that supports its robust performance without compromising its portability.
Operating the Tractor Potato Harvester
The operation of this potato harvester is straightforward. After installation, the machine is ready for use. It requires minimal maintenance, with the core components, particularly the bearings, designed to last for a long period. To ensure the longevity of the machine, regular checks and appropriate upkeep are recommended. Unloading harvested potatoes is a breeze, thanks to the machine's user-friendly design.
Experience the Efficiency of AGKNX's Potato Harvester
Our potato harvester is a product of AGKNX, a renowned manufacturer known for quality and efficiency. This machine is a testament to our commitment to providing top-notch agricultural equipment. We encourage you to learn more about our Tractor Potato Harvester and experience the difference it can make in your farming activities. Contact us today to make a purchase.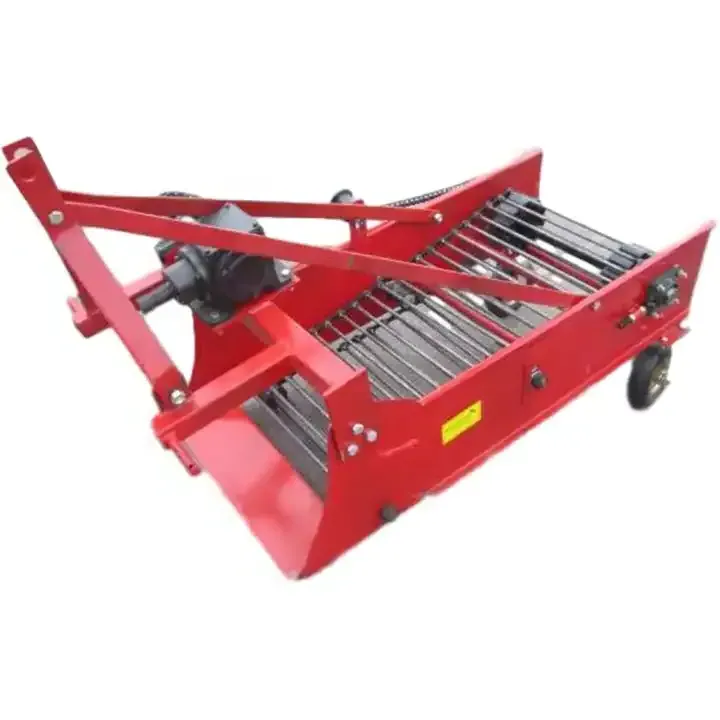 Why Choose AGKNX's Agricultural Potato Harvester?
Choosing AGKNX means choosing quality, efficiency, and value for money. Our potato harvester is designed to boost productivity, reduce labor costs, and increase your farm's output. With AGKNX, you're not just purchasing a machine; you're investing in a reliable partner for your agricultural needs.
AGKNX Machinery Co., Ltd: Your Partner in Agriculture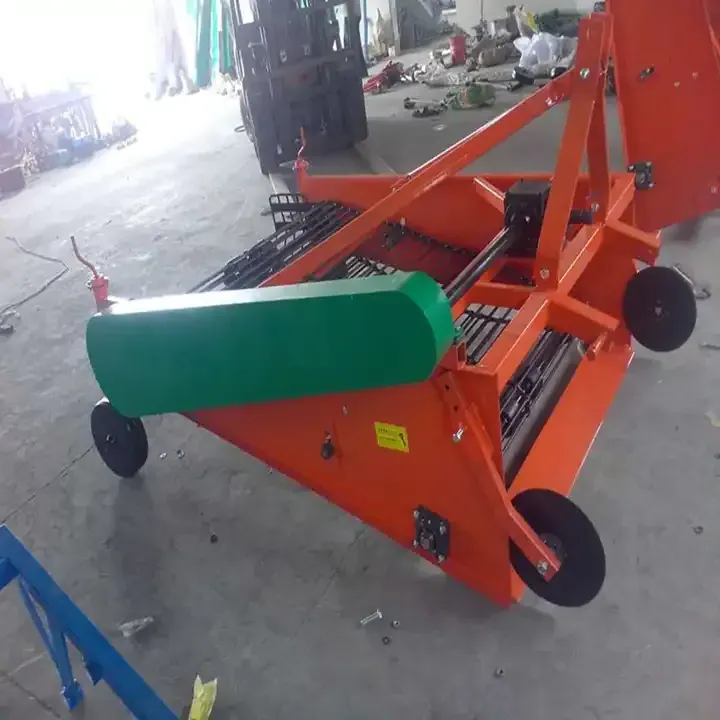 AGKNX Machinery Co., Ltd has been at the forefront of agricultural machinery research and development for years. Our product range includes rotary tillers, PTO shafts, furrow ploughs, box scrapers, boom sprayers, fertilizer spreaders, potato planters, sickle bar mowers, rotary mowers, flail mowers, disc harrows, disc ploughs, disc blades, disc ridgers, plough blades, agricultural cultivators, agricultural trailers, corn seeders, wheat seeders, vegetable seeders, harvest machines, post hole diggers, agricultural subsoiler, and soil-loosening shovels. With over 100 employees, including 20 technical staff and five senior R&D personnel, we are committed to delivering top-notch agricultural equipment to our clients.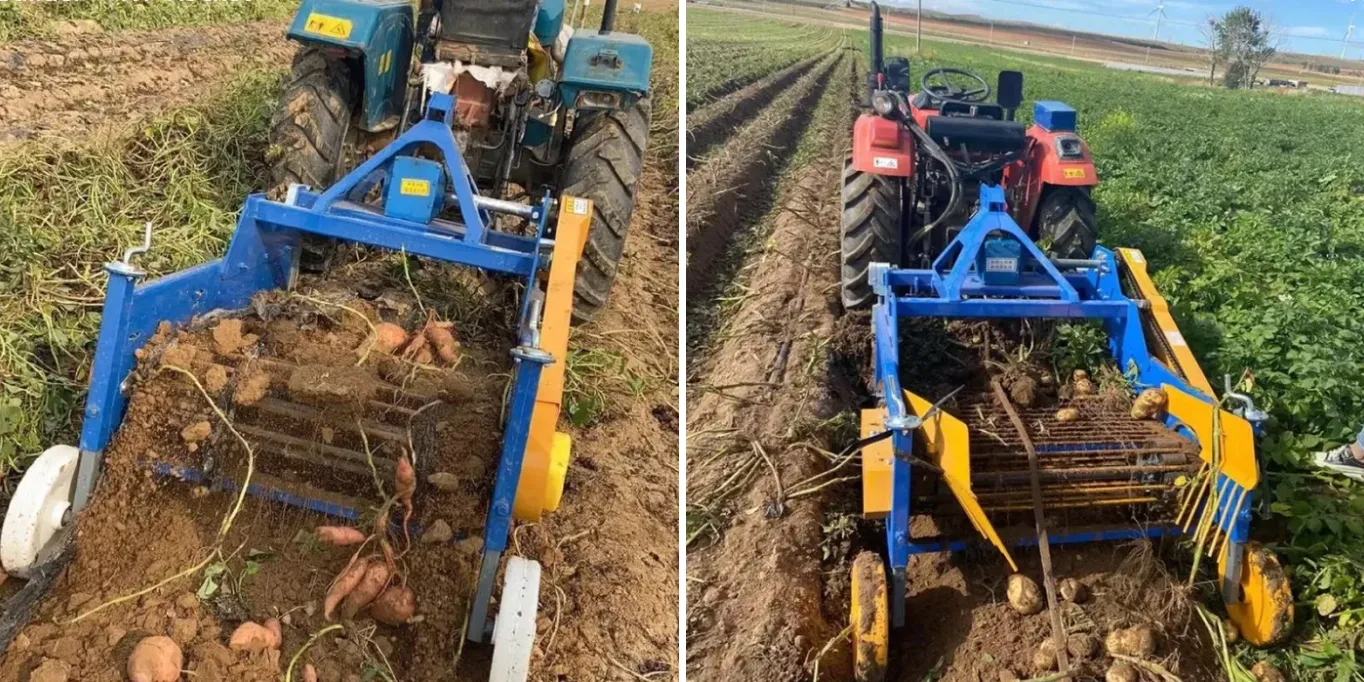 Experience the efficiency and productivity of our Tractor Potato Harvester by watching the video below: